Colorful ideas for the wedding dress
Text and photos: magazine BULKA
Spring is the season of weddings. The weather is warm and kind. There is love and high mood in the air. Wedding dresses continue to be inspired from the romance of the holiday. Some designers take a look back to 20's of the last century. We propose you the accents of this spring actual fashion trends.
Embroidery with floral elements
The contrast of a white dress with decoration of textile flowers is in fashion. Three colored threads are weaven into flowers - burgundy, black, sailor's blue or dark green. Victorian style dresses are for the brides who love luxury.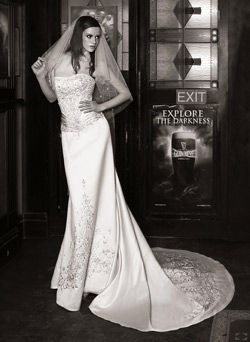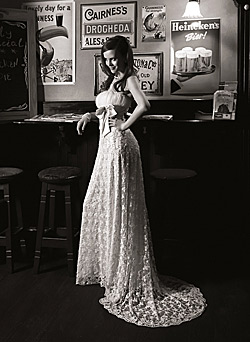 Model in two parts
The corset with huge pleated down part still has a place in the bride's style. It perfectly fits for tall and thin ladies, who want to accent on their choice for a toilet on the shoulders and neckline.
Sweat colors
This season is a popular combination of sweet pink and blue with playful charming. Colors are suitable for bridesmaids, who are playing a major role in the wedding ceremony. Their dressing style should be similar to the bride's one.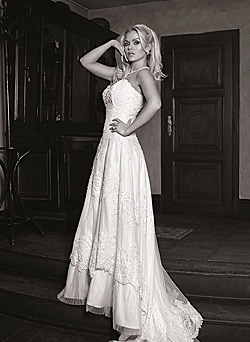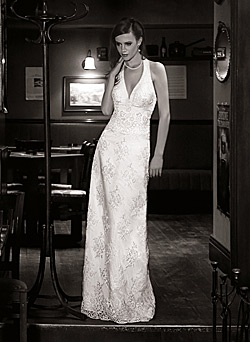 Mini variation
Brides with a perfect figure can wear a short wedding dress. Very actual is the knee length. A mini model with sheer shoulder-straps looks chick in combination with very long sheer stole over the neckline. Looking sexy is also a dress with mini length in front of the knees and getting longer behind, like a train.
Black flowers and accessories
You can create eccentric vision of your wedding in black-and-white theme of the whole stylistic in the celebrity. Add an accent with black flower or sateen belt on the wedding dress. Restaurant's decoration should be identical - white linen covers on tables and decoration of white roses with black accents like ornamental blossoms, stones, pearls.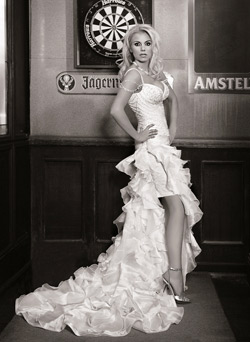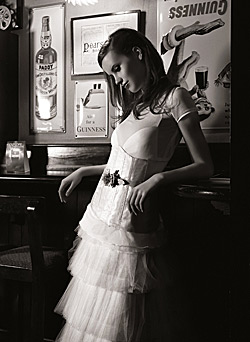 Passion in red
Artistic ladies who wants to look untraditional can add bright red accessories to the white wedding dress – sheer stole, elegant bag and shoes, although suitable jewels.
Greek goddess
Wedding dress, which follows body line is extremely feminine. In the upper part it ends with beautiful lace over shoulder.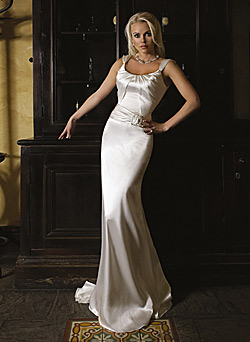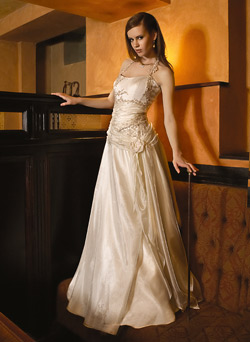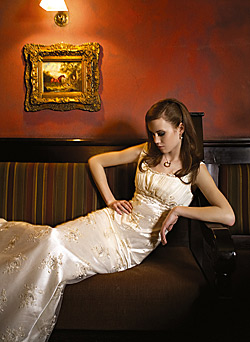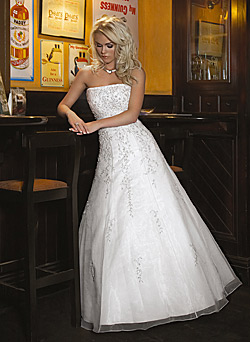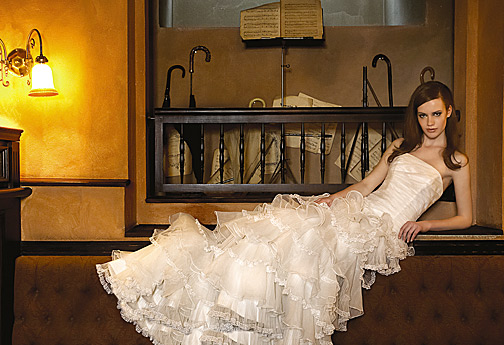 Air materials
Tulle, organza and tracery - transparent materials are favorite designers' materials for wedding dresses. Again is modern pleated veils, which make feeling for fleetness and aerial. Dress with volume down part bring in dramatic look and is perfect for evening cocktail wedding.
Before taking your wedding dress is better to have great conception for the wedding celebrity. You will show good taste if you consider carefully every style elements on the wedding - place for celebration, decoration, interior colors, bride's bouquet, wedding cake and etc. And not on the last place dress should fits on your figure to feel comfortable.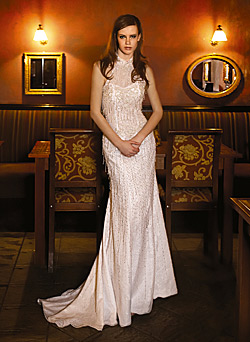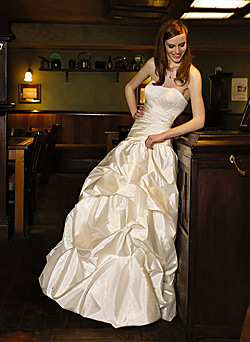 Hits: 50173 | Leave a comment