Get Free Shoptalk Europe Tickets & Up To £500 Travel/Hotel Reimbursement
Shoptalk is the world's largest community of retail changemakers. Founded in 2016, it quickly became America's largest retail innovation show in just three years and is now widely accepted as the global home for retail innovators.
Now launching this year, Shoptalk Europe is coming to London on 6-8 June to be the new home for Europe's retail boldest and bravest trailblazers to reimagine the future.
Over 2,500 attendees from large retailers and brands, startups, technology companies, investors, media and analysts will come together to learn, network, collaborate and evolve. Furthermore, 250+ companies will be demonstrating the latest innovation and trends that continue to transform the sector globally.
Individuals from retailers and brands attend Shoptalk Europe to improve their knowledge of retail's latest technologies, trends and business models, as well as to collaborate with peers, startups, tech companies and investors in an open, friendly environment.
3,000+ 15-minute onsite meetings will be scheduled for 500+ individuals at Shoptalk Europe.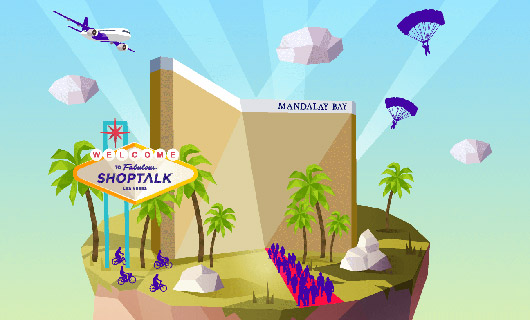 If you're with a retailer or brand, you may qualify for complimentary Shoptalk Europe tickets plus up to £500 hotel/travel reimbursement with the Hosted Retailers & Brands Programme. The travel/hotel reimbursement is based on receipts submitted following the event. To date, we've reimbursed retailers and brands over $3 million in hotel/travel and provided free tickets worth an additional $5 million.

To qualify, you must be responsible for buying or evaluating retail or ecommerce technology, and take up to eight 15-minute onsite meetings.

Enroll on time and you'll get to pick the companies you want to meet from over 250 participating sponsors as part of our double opt-in process. You will not need to miss any agenda sessions for these meetings. Your up to eight (8) 15-minute meetings (total of up to only two hours) will be held during dedicated hours on the Monday, Tuesday and Wednesday of Shoptalk Europe. Your final schedule will be sent to you the week before the event.

Terms & Conditions are available at shoptalkeurope.com/page/hosted-terms


Hits: 4270 | Leave a comment