Top 8 Fashion Trends to Follow in Winter 2022-2023
Winter is here, and it's time to start thinking about the fashion trends dominating the season. Every year, the runway brings us new ideas, colors, and silhouettes for our wardrobes, and this winter will be no exception.
Fashion is an industry that is quite big. By 2025, the fashion industry revenue will be expected to expand at the CAGR growth rate of 11.45%, with a market size of US$1.37 trillion. So naturally, with an increase in revenue, there is a lot of demand. Along with them come notable trends to follow with a wide variety to choose from. We've thus rounded up our top picks of fashion trends that are worth checking out in winter 2022-2023.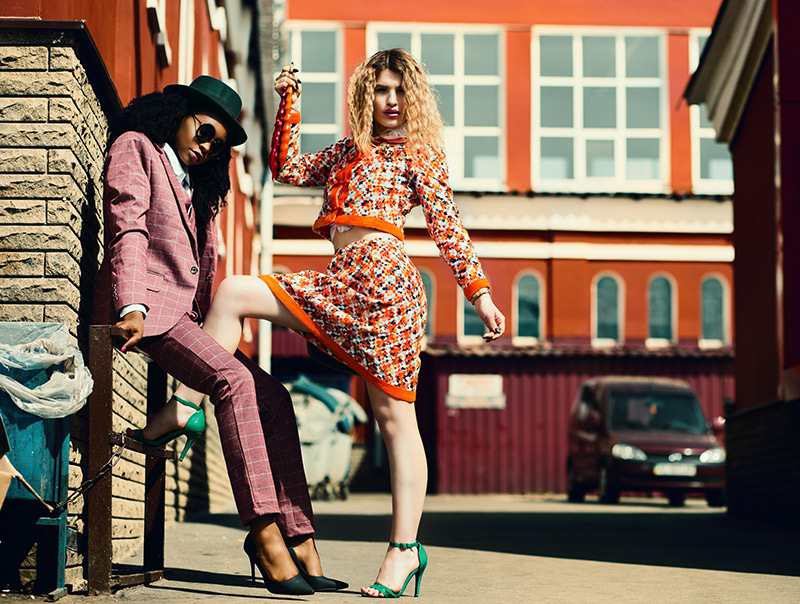 Faux Fur
Faux fur is a great way to stay warm in the colder months, and it just looks like animal fur but is artificial. You can wear it with just about anything, from jeans to dresses and skirts. So it's versatile and perfect for those who want to look great while staying comfortable.
Faux fur is available in many different colors and styles, including classic black or white and bright colors like pink or lime green that will add some flair to your winter look. Also, some deep reds like burgundy, which pair nicely with black.
Shackets
A shacket is a piece of clothing that mixes a shirt and a jacket. The shacket is a versatile piece worn as a coat, shirt, or dress. It has long sleeves, an open front, and flowing fabrics such as silk or chiffon. Shawl collar wraps around the neck to create a more secure fit and make it easier to tuck into your pants or skirt.
Shackets come in many styles, but they're all designed to give you two looks in one: outerwear and something under it. You can wear them over dresses with high necklines for extra warmth, especially on chilly evenings when temperatures have dropped.
Neck Gaiters
Sentence: A neck gaiter is a versatile accessory that can be worn in multiple ways. It's typically made of soft wool or fleece, covering the neck and chest but not the face. Runners and hikers often use neck gaiters, such as Deco Slides, to keep wind and moisture out. They're also great for everyday wear when you want to add warmth while staying stylish.
Neck gaiters come in different lengths, colors, materials, and designs. They have various closures at one end, a zipper, or a simple hemmed edge and can be folded over themselves for maximum coverage. You can find these fashionable accessories at outdoor stores, and most major department stores carry them.
Not only that, but due to the advancement of new online stores each day, you can easily find neck gaiters online. But most of the time, finding something becomes a chore. Therefore, we suggest just writing the name or a brand of your liking on the browser with the word 'gaiters' following it. It will take you directly to the website. You can search 'Minus 33 gaiters', which will take you directly to the Minus 33 website, and you can explore their collection of neck gaiters.
Knee-High Boots
Knee-high boots are an excellent choice for any winter wardrobe. They look great with skirts and dresses, jeans and leggings. They're also easy to wear: you only need to pull them on and go. And you can use knee-high boots for almost any occasion. So whether you're going out with friends or staying in with family, they'll always look chic.
On top of that, knee-high boots are the perfect addition to your wardrobe. Primarily if you've been meaning to add another pair of shoes but haven't found anything that works, with so many types available, finding just one pair could boost your style.
Fringe Jackets
Fringe jackets are a new winter trend and a great way to add extra style to your outfit. These jackets come in a variety of colors, patterns, and types. They can be worn over a sweater or shirt or even by themselves with jeans.
Fringe jackets can also keep you warm during the cold weather, which is especially important if you live in an area that gets snow during the winter months. If this sounds like something you want to try, look for one at your local or online store.
Catsuit
The ultimate in fashion, the catsuit is here to stay. It's a great way to make a statement and look stylish. You can wear your catsuit with flared jeans to high-waisted skirts and dresses for maximum versatility. You could even pair it with boots or heels for an edgy look and a jacket if you want something more formal. Wear one with minimal accessories and bold lip color, or add some jewelry and bright hair accessories.
Catsuits are also the perfect choice if you want to feel sexy while staying warm during winter. They're made of stretchy material, so they'll fit snugly but still allow freedom of movement. In addition, they'll cover everything that needs covering without being restrictive.
Leather Pants
A GlobeNewsWire report says that the global leather industry is anticipated to develop at a CAGR of roughly 6.0% and will reach approximately US$ 626.1 billion by 2028. The main factors propelling the expansion of the worldwide leather market they found were simple. The consumers' rising need for fashionable and comfortable items and willingness to experiment with newer trends. Leather pants are a great way to experiment and make a bold fashion statement. Since they're made of leather, they can wear them with more than just your favorite pair of clothing.
It means you can pair them with any top and still look fashionable. For example, if you have a leather jacket on hand, then it would be fun to pair it with some leather pants. So your outfit has two layers: one being casual and one being edgy.
Retro Ski Wear
Retro Ski wear is a trend that has been around for a while but will always be a classic. This trend is significant if you want to incorporate your love for skiing into your wardrobe. It's also perfect for all ages and generations.
Retro ski wear includes:
1. Bell-bottom pants in bright colors, white stripes along each leg, and big on-seam pockets that can hold plenty of candy bars.
2. Sports jerseys with logos from those bygone days when men wore polyester shirts over their bell-bottom pants instead of tucking them into their socks.
3. Hooded parkas with fur trim the more luxurious, the better.
Make Your Wardrobe Stand Out This Winter Season
When it comes to the ever-changing landscape of fashion, there is no item more critical than your wardrobe. Your clothing should reflect who you are and what makes you feel beautiful. The best way to do this is by ensuring that every piece in your closet has meaning for you. That which fits into the overall look of your style. If you want to stand out from the crowd, it's time for fresh inspiration. Winter is coming, and with it comes many opportunities for fashionable fun.


Hits: 6368 | Leave a comment