CLOTH project presents its fashion platform
CLOTH Project, the european alliance which brings together individuals, companies and clusters working on the transformation of the fashion sector towards sustainability and digital is announcing the launch of its fashion platform, avalable at https://fashion.clothproject.eu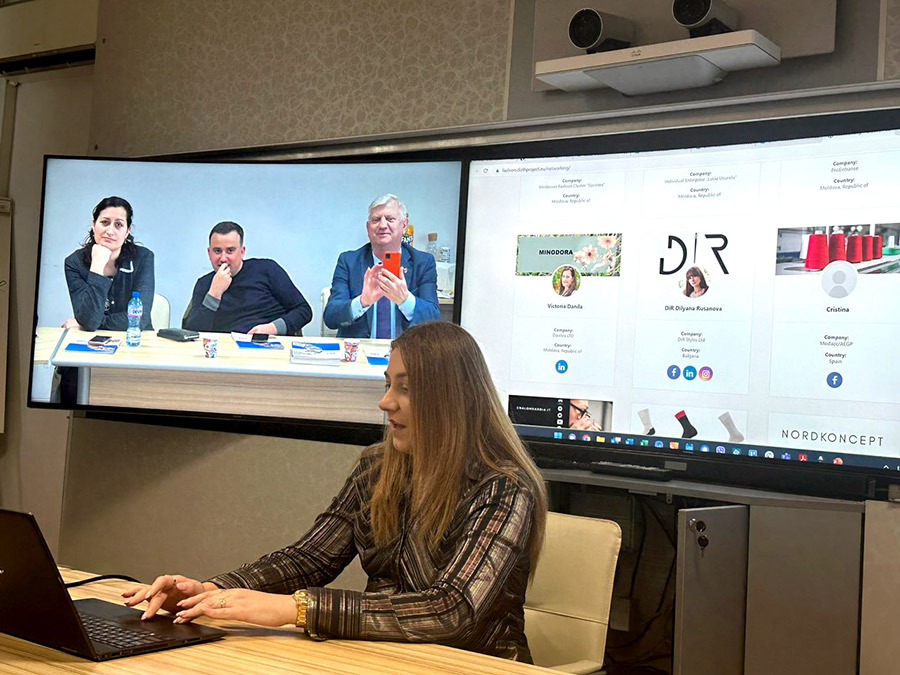 The platform was publicly presented during the clusterXchange event on 20th April 2023 in Ruse, Bulgaria at Ruse Chamber of Commerce and Industry. The event gathered fashion SMEs and cluster representatives from Denmark, Spain, Moldova and Bulgaria.
The fashion platform is designed to supports clusters' members to share their contact information and to gain know-how, experiences, best practices and advance towards a more competitive, greener, smarter, and international fashion sector.
The platform aims to become a permanent meeting point among clusters and SMEs by facilitating mutual spaces of collaboration and cooperation based on common needs, challenges and mutual benefits, strengthening the services and products offered already by clusters.
The networking section in the platform aims to facilitate clusters and SMEs to register and to contact other clusters and SMEs with common challenges, needs and complementarities. It works as a permanent virtual matchmaking event. Clusters and SMEs can register by filling a profile indicating: value chains, activities and services offered, needs and challenges, areas of expertise, and areas of possible collaboration with other clusters or SMEs. Thanks to the use of keywords and a search engine, it is possible to find any cluster or SME that matches the keywords introduced. Once identified the target actor, the cluster or the SMEs is able to make a contact directly by email, phone or visit the provided website and social networks.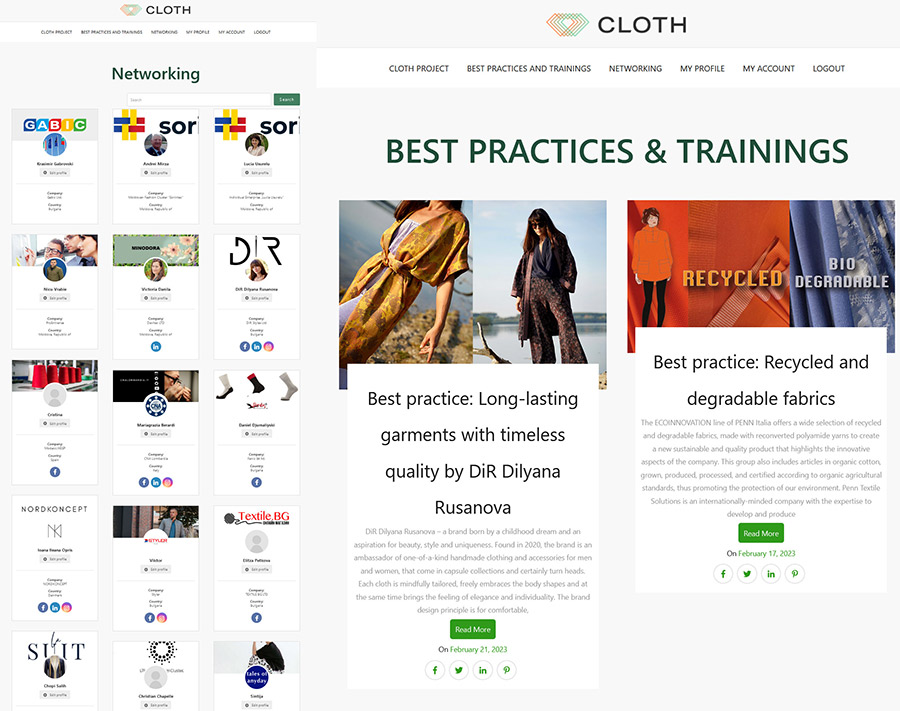 The platform offers best practices, identified by the project partners, related to the digitalisation and sustainable transformation of the fashion sector, facilitating sharing experiences and know how, as well as the transfer of technologies among SMEs and digital and circular economy providers.

The platform also includes the training programmes produced during the project. It is expected that this space increases its content with the provision of documents and information from other clusters and SMEs participating in the project.


Hits: 9499 | Leave a comment