How to Choose a Summer Shirt for Men in Summer
Summer is here, and you know what that means - it's time to update your wardrobe with cool summer shirts. But with so many styles and patterns, picking the perfect shirt can be overwhelming. Fear not; we've got you covered. Let's break down everything you need to remember when choosing a summer shirt.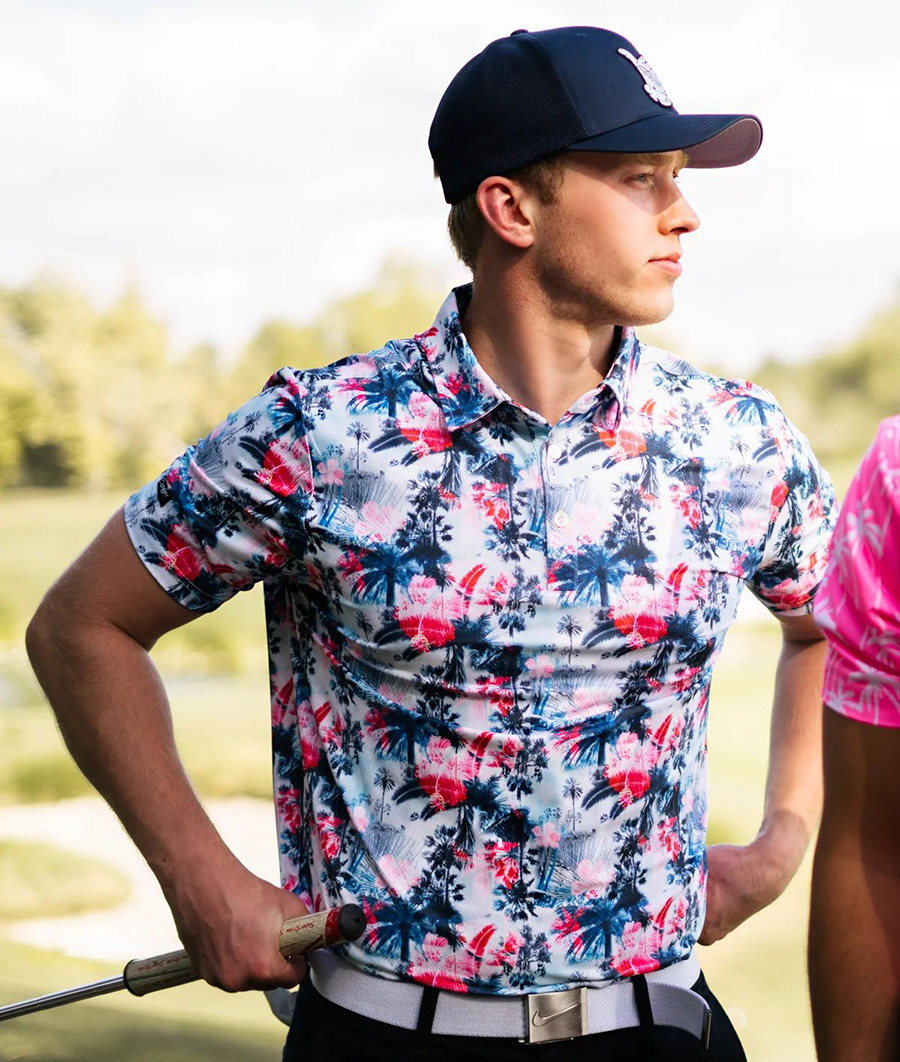 Feel the Fabric
First things first: the fabric. You want a breathable, lightweight shirt so you don't feel like you're wearing a sauna all day long. Cotton and linen are great options because they are soft, absorbent, and allow air to circulate. Avoid synthetic materials like polyester or nylon - those will trap sweat and won't let your skin breathe. Comfortability is the most important aspect of any clothing. For such, buy an Aloha shirt as the fabric is amazing.
Color Me Cool
Now onto one of our favorite parts: color! Be bold and play around with different shades and patterns. Summer is a time for bold moves and daring choices. If you're feeling adventurous, go for something bright like yellow or pink. Or, if you prefer a more understated look, stick with classic whites or grays. And don't forget about prints - florals, stripes, plaids - they are all game.
The Fit is The Hit
Finding the perfect fit for your shirt isn't just important - it's everything. A well-fitted shirt enhances your style and makes you feel confident and comfortable. Imagine strutting around in a shirt that hugs your body without making you feel suffocated or restricted! It's a feeling like no other, and with the plethora of online and in-store choices, it's easier than ever to find the perfect fit. Plus, remember that precision is vital to the ideal fit. So, double-check that size chart before checking out online or try on a few options in-store until you find THE one - trust us; it's worth the effort.
Casual vs. Dressy
Before buying a summer shirt, consider where you plan on wearing it. Is it for a beach day with the fellas or a fancy cocktail party? Different occasions call for different shirts. If you're going for a casual look, opt for short-sleeved button-ups or t-shirts. But if you need to dress up at a schmancy event, go for long-sleeved linen shirts in neutral hues.
Accessorize Like a Boss
Now that you've found your perfect summer shirt let's talk accessories. They can take your outfit from "meh" to "wowzah." Sunglasses are essential - they protect your eyes from UV rays and make you look super cool (like James Bond cool). And don't forget about hats - fedoras and bucket hats are in this season. Lastly, finish the look with comfy shoes like sneakers or sandals.

Choosing the perfect summer shirt doesn't have to be stressful. It all comes down to personal style and preference. Remember to choose breathable fabrics, play around with colors and prints, find the right fit, consider the occasion, and accessorize like a boss. And most importantly, have fun with it. Summer is about letting loose and enjoying yourself - so rock that Hawaiian shirt like nobody's business.


Hits: 3102 | Leave a comment