Dior presented new timepieces at the 2009 Basel Fair
* The new models are Dior Christal 42 mm, La mini D de Dior 199 mm and Chiffre Rouge D01 & D02
In discreet tribute to Christian Dior, Dior Christal embodies the sophistication of watch-making that conceives each one of its timepieces like a Couture creation.
Almost as hard as a diamond, sapphire crystal is the very quintessence of Dior Christal. Never before has this material, traditionally reserved for watch glass, been used for decorative purposes. Since 2005, Dior Christal, with its sapphire crystal hand-cut and inserted in marquetry style on the bezel and bracelet, has invented a theatre of lights that brings enchantment back to watch-making once again. Radiantly sporting the iconic colours of the House of Dior (red, black, white, purple…) and fitted with quartz, automatic or mechanical hand-wind movements, Dior Christal watches, like Dior Couture dresses, are intricately beautiful both inside and out. Thus, Dior Christal teams the excellence of its Swiss Ateliers Horlogers production unit with the refined audacity of Avenue Montaigne.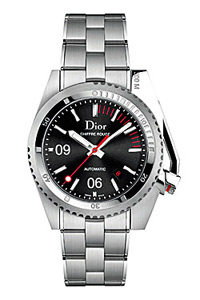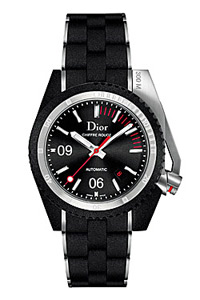 A woman who borrows the watch of a man so that she might always think about him… This is how the 70's inspired La D mini de Dior was born in 2003. Reverse-side, its classic shape
as well as its reliable materials and movements - quartz or Zenith mechanical hand-wind - meet the strictest watch-making standards.Top-side, its vivacious style, its precious stones, its noble and eternal metals together with its lacquered finishing, all carry the poetic signature of Dior Fine Jewellery. La mini D de Dior has a dual personality.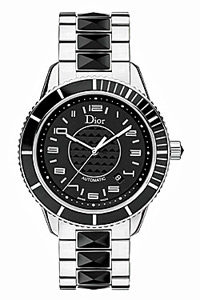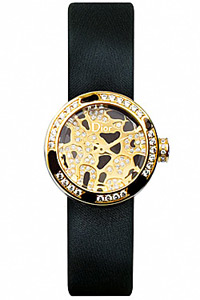 The meticulous concern for technical performance, an everlasting design teamed with the formal vocabulary of Dior Homme and fluid and enveloping proportions, combine to make Chiffre Rouge an unprecedented re-writing of classical watch-making.Chiffre Rouge is a unique object. Unique, and identifiable, because of the asymmetrical architecture of its case that groups all its controls together on the widened right-hand side (the winder and the pushbuttons for the chronograph versions).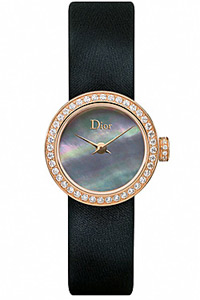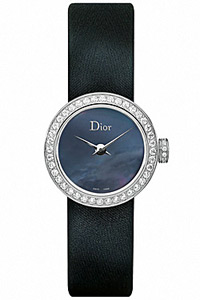 Identifiable also because of its "Irreductible" calibre, an exceptional automatic movement developed for Dior Homme in limited and numbered editions by the prestigious Swiss Manufacture Zenith. And finally, identifiable because of the exactitude of its design (its pebble proportions, curved glass and brushed steel) and the precision of its graphic codes (its tinted face glass, the guilloché work on the winder or the cuts tooled on the surface of the bracelet in reference to the know-how of Dior Homme and its tailoring).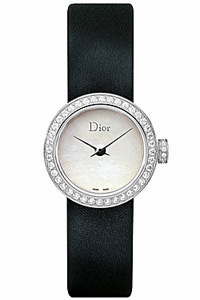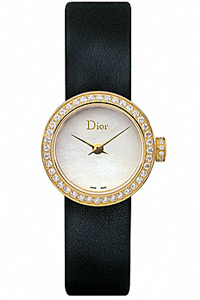 Photos © Dior


Hits: 23710 | Leave a comment
More Articles from this author