How to Find Your Ring Size
How do you determine your ring size without driving to a jeweler? When shopping for a ring online, you don't have the advantage of a professional jeweler to size your finger and determine which ring size is the best fit. Fear not, with a few simple steps you can determine your ring size without leaving the house:

1. Cut a strip of paper five inches (5") long and one-half inch (1/2") wide.

2. Wrap the paper strip around the base of the appropriate finger.

3. Use a pen or pencil to mark the point on the paper where the outside end of the paper strip overlaps (forming a complete circle).

4. With a ruler, measure the length from the outside end to the mark on the paper to the nearest 1/16" of an inch or millimeter, rounding up if necessary.

5. Find the closest measurement on the size chart in inches or millimeters and look to the far left column to determine your ring size.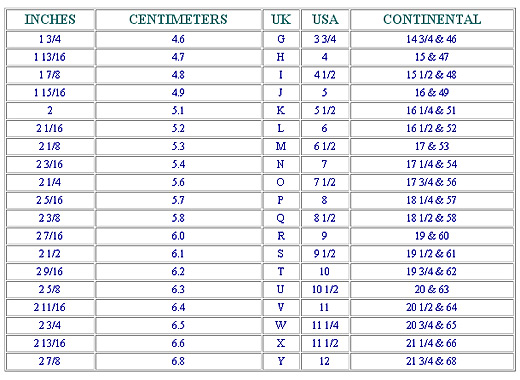 To create your own ring sizer, you can also print and cut the strip below. Insert the narrow end of the sizer through the "cut here" slot. With numbers on the outside, place the loop around your finger, and pull until the fit is snug but comfortable.


If you have some ring, place your ring over the nearest size circle. The inner edge of the ring should align with the outer edge of the circle. If your ring appears to fit between two sizes, choose the larger size.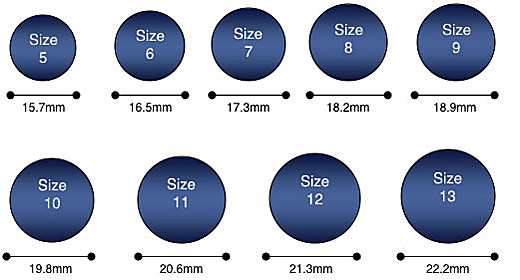 Resources: ebay.com
lovejoyjewelry.com
Hits: 153745 | Leave a comment
More Articles from this author