MySkins company created a new underwear collection to match every skin tone
Have you ever wished that your underwear matched your skin tone, fit you like a glove and could be worn under any type of clothing? MySkins.com designed lingerie that does just that. The seamless bras and panties serve as an almost invisible "foundation" beneath a woman's clothing so people can see your dress, slacks or blouse... not your underwear. For years women have suffered through a handful of lingerie colors that didn't match their skin, but not any more!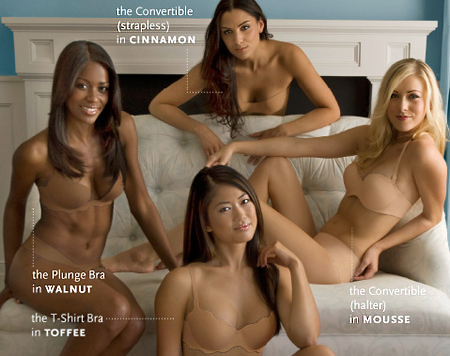 MySkins™ seamless bras and panties come in 20 skin matching "nude" colors. Each color has been tested extensively on a focus group of nearly 700 women. As a result of this research, our products match 95 percent of the population. Each color, from Honey to Espresso, can transform your body, match your skin and allow you to finally stop worrying about what is being seen and be seen yourself.


MySkins™ also wanted women to feel beautiful and comfortable in their underwear. Using seamless technology they wanted a design that made the customers not only look good, but feel good as well. The nude bras and panties are molded, not sewn, so not only do you get a skin matching color but also products that save you from the embarrassment of bulging seams, visible bra lines (vbl) and visible panty lines (vpl).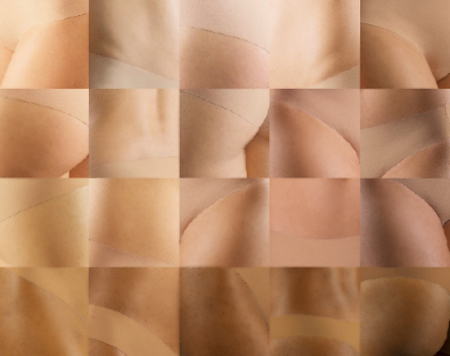 Visible bra lines and visible panty lines can take an amazing and stylish outfit and turn it into a nightmare. How many times have you seen a woman looking stylish and when she turned around you noticed that her bra line was not only visible but had also created small rolls of excess skin along the edge of the bra on her back and around her armpits? Or how many times have you noticed a stunning young woman wearing fitted slacks turn around and her panty lines were visible creating an uneven surface? With MySkins™ bras and panties, you no longer have to bend over backwards to check your underwear. The skin matching bras and panties are seamless to prevent visible bra lines and visible panty lines.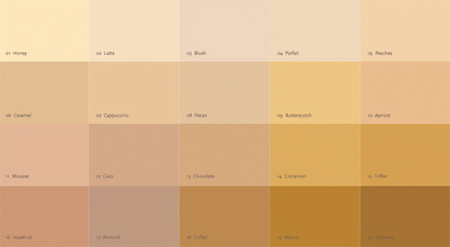 Another unique feature of MySkins™ matching underwear is the extensive research conducted to eliminate color and dimensional transfer. When you wear underwear that is not closely matched to your skin with light colored clothing, you face the risk of color transfer, which can be embarrassing. Additionally, dimensional transfer can cause more unwanted attention. With dimensional transfer underwear can appear lumpy underneath clothing causing an un-smooth surface.

During the product development stage the goal was to make skin-matching underwear that would never be visible or lumpy underneath clothing. When you find your skin color match from our 20 skin matching nude colors, color transfer is eliminated. Also, because the product has been developed using seamless technology, lumps are non-existent.


Hits: 183852 | Leave a comment