The whole swimming suit came into fashion this summer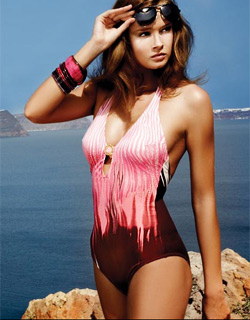 Ladies swimming suits made interesting transformations: from swim dresses, whole suit till model of two bikini parts. Now things are turning and instead of showing as much as possible naked skin is becoming enigmatic "hiding".
On the fashion shows in Madrid, Milan and Paris rise up whole swimming suit. Versace, Chanel, Hermes, Stella McCartney sell them in fashion boutiques and stores. Nancy Wisebach, who is longer occupied with fashion, perceived that bikini set.
" Via last years become clear that fashion in beach clothes is changing in advantage of the whole swimming suit. There are different models, patterns, and demand is brisk even when it is referred on young women", said Wisebach. The whole swimming suit is no longer intended to to the ladies in middle ages.
"Dior's swimming suit is cool, all is with spangles. Armani stopped on the classic style of 50's, but La Perl's models are in totally different colour of gold." explains Nancy.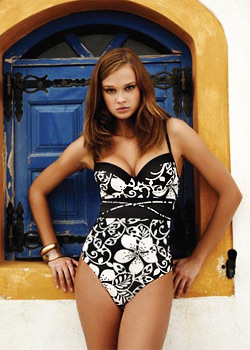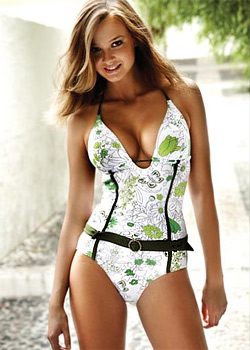 Pictures: FEBA

Swimwear / Bikini 2009 Fashion Trends


Hits: 38373 | Leave a comment