"Pronovias" named a dress after Bulgaria
* The Spain giant presented its newest collection called Happy 2010 during a spectacular fashion show in Barcelona
Pronovias - the leader on the world bridal wear market demonstrated high class during the fashion show, held in the Catalan capital Barcelona. Over 2000 special guests and official representatives of the brand from all over the world enjoyed the work of the indisputable geniuses – Valentino, Elie Saab and Manuel Mota.
New design, perfect cut, especially created fabrics and tender pastel colours will delight future brides.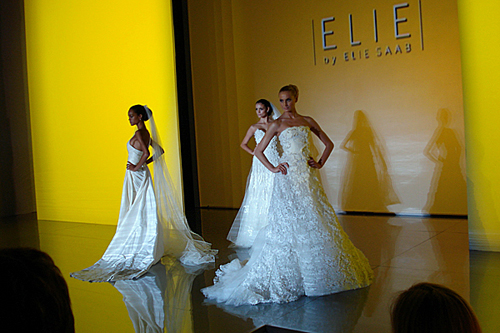 he Lebanese magician Elie Saab surprises again with a lot of fantasy and luxury. What is peculiar to his collection are four different kinds of lace and a lot of hand made, combined in a dress as well as simple silk dresses with rich trains in the back part and strongly underlined waist.
Valentino – the architect of dreams impresses his admirers with elegant line and simple cut as well as he pays attention to the neckline.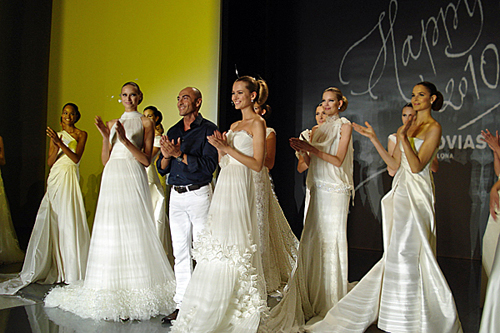 Manuel Mota – chief designer and creative director of Pronovias gives a real surprise with his newest collection. Except the elegant designs, made of natural silk and special lace he created a new line, where he puts an accent on the waist. Beautiful and tender corsets made of natural silk and lace embrace the body and the bottom part of the dress is either ornate or simply elegant. The colours are pale ecru, beige and optic white as well as braver colours such as the brightest nuances of pink, blue, salmon and green.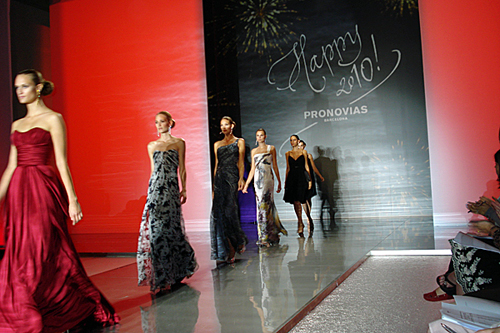 Formal dresses are also very elegant, made of different kinds of natural silk - bambula, mantilla, shantung and silk satin. Dresses underline waist, the design is highly varied and colours are red, black, royal and dark blue, coral and yellow. As courtesy to the numerous Bulgarian admirers of the Pronovias brand one of the most beautiful dresses is named Bulgaria.
Part from collection 2010 is already in Bridal Fashion boutique, which is official representative of Pronovias to Bulgaria.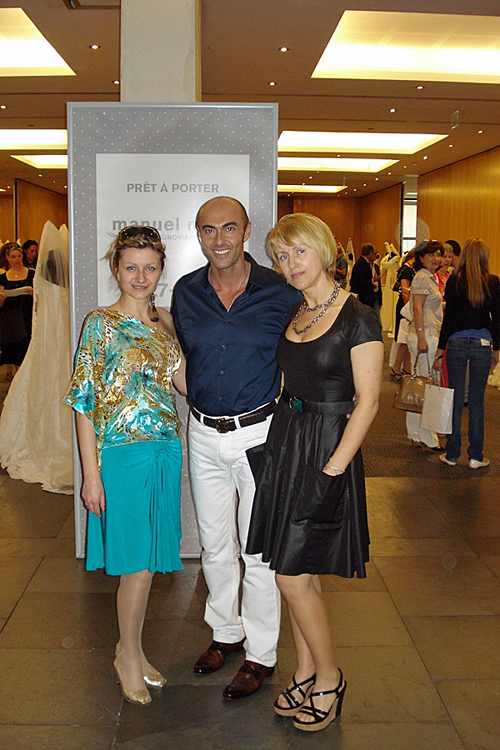 Photo:
1. – 3. Designs by Pronovias for the new season.
4. Anelia Petkova – owner of Bridal Fashion boutique along with Manuel Mota and Julia Cher – manager of Pronovias for Eastern Europe and Asia.
Photo: © Archive "Bridal Fashion" boutique.



Source:See more in Fashion Lifestyle Magazine


Hits: 36540 | Leave a comment