Bulgarian fashion in Rome: elegant provocation and perfect style
Galia Rumenova
Rome-Sofia
* Details about the collections of Albena Alexandrova for Roshavata garga fashion house, Kwiat, Miró and Tania Ivanova
In two consecutive articles we will present you the collections of the designers and fashion houses who took part in the Day of Bulgarian fashion in Rome. The final evening, dedicated to Bulgarian fashion design was organized by Mrs. Jana Yakovleva, chairwoman of the Bulgarian-Italian cultural association Phoenix and Prof. Lubomir Stoykov – chairman of the Academy for fashion. This project is an immense result, born from the common efforts of Sofia Municipality and Rome Municipality for Bulgarian-Italian cultural exchange and cooperation.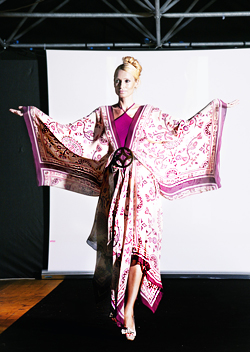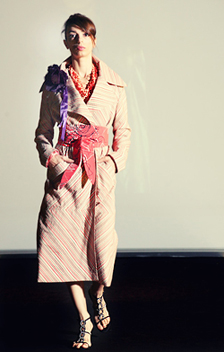 Thousands of Italian guests, journalists and fashion specialists, as well as many Bulgarians attended the premiere of the new ook of Prof. Lubomir Stoykov World Fashion. Part Three: Italy, which was held in the gardens of Castel Sant' Angelo. Mr. Umberto Croppi – Deputy Mayor of Rome Municipality, Mrs. Rosanna Vano – president of Invitation for Culture Foundation, H. E. Atanas Mladenov – Ambassador of Bulgaria to Italy and Mrs. Mariana Boyadjieva – the Consul of Republic of Bulgaria to Rome were special guests at the event.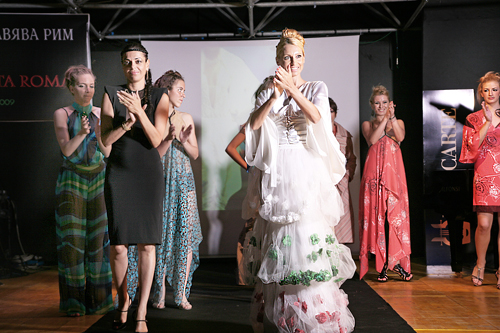 How did Bulgarian designers and fashion houses present our native design? What surprises have they prepared especially for their Italian guests?
Roshavata garga fashion house dedicated its collection to the wisdom of the ancient city of Rome, which combines the spirit of history and fashion. Albena Alexandrova selected twelve vintage apparels, inspired by the rich history of this city. Their style is eclectic, and they are made of natural fabrics: silk taffeta, cotton, linen. Kimono sleeves, volumetric and asymmetric cuts and bright colours – these are the accents in the collection. The bridal dress was decorated with white, green and red flowers – a symbol of the Bulgarian national flag.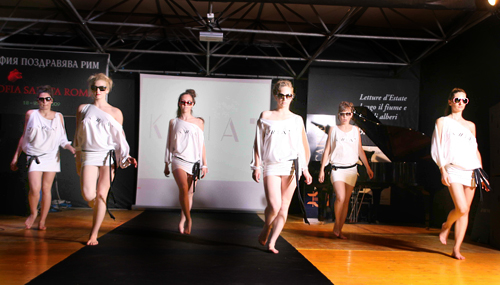 Italian ballet dancers presented the current Kwiat collections – Kwiat Limited Editions and Kwiat Exclusive. The retro style from the '70s comes back but there are also decorations and embossed floral motives, which imitate engraving. The shapes are streamlined, extravagant or classic – appropriate for each taste. The colour palette for the season is fresh and motley and it includes grass green, bright red, as well as brave combinations between copper and golden shades and classical and stylish designs in black and white.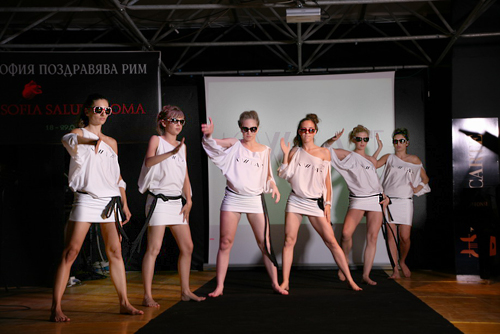 Miró company stayed again true to its motto To be modern means to be different. A feminine style, perfect cut, underlining the shapes and high-class materials are just a part of the entire impression of the collection. Fresh colours and original accents complete the exquisite outlook, which Miró gives to the fans of the elegant provocation.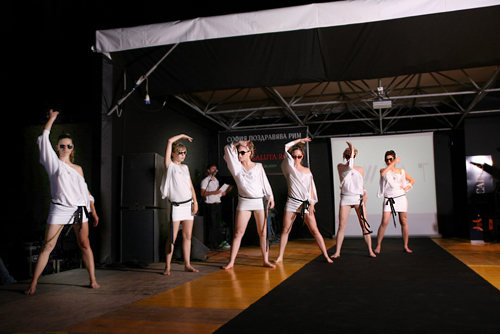 Tania Ivanova told with the language of flowers a real fashion tale. Inspired by their beauty and elegance, the young designer presented dresses, inspired by a concrete flower - crocus, snowdrop, poinsettia, daisy among others. Bright colours, youth outlook and undisguised dose of sex appeal are the main messages in the collection of Tania Ivanova.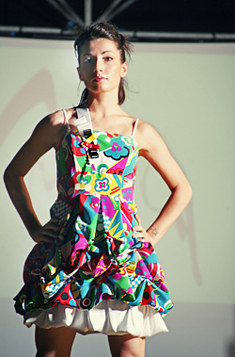 In the next issue of Fashion Lifestyle Magazine you can read more about the collections of Jana Jekova, Milka Alexandrova – Buchi and Maria Bogdanova, presented in Rome.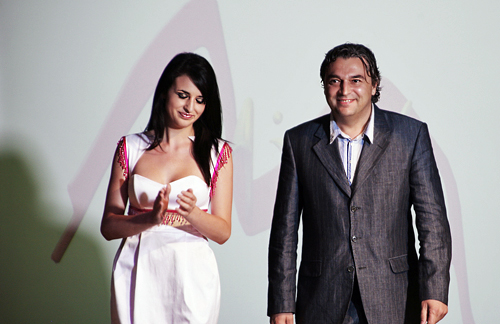 Photos:
1. – 2. Designs by Albena Alexandrova for Roshavata garga fashion house, shown during the Day of Bulgarian fashion in Rome.
3. Albena Alexandrova (left) along with her models.
4.- 6. Designs by Kwiat, shown during the Day of Bulgarian fashion in Rome.
7. – 8. Designs by Miró, shown during the Day of Bulgarian fashion in Rome.
9. Miroslav Stamov along with a model from the collection.
10. – 11. Designs by Tania Ivanova, shown during the Day of Bulgarian fashion in Rome.
12. Tania Ivanova at the final of her show.
Photo: © Georgi Yachev/ © Ot Igla Do Konetz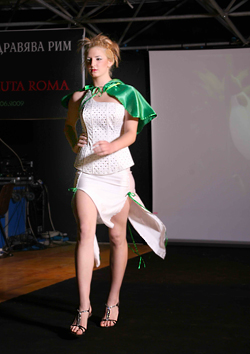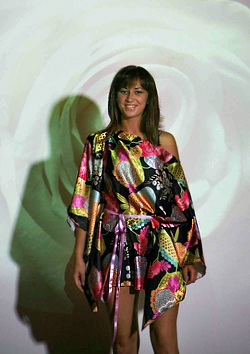 Hits: 17474 | Leave a comment