Dessi Banova's sunglasses? Kwiat, of course!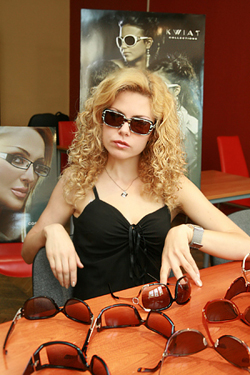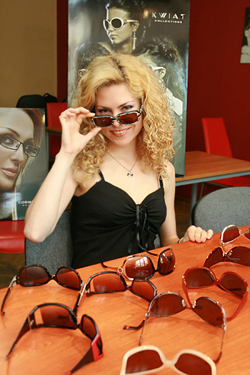 Summer is the warmest and most cheerful season. However, except having fun, it is necessary to take much care of us, because of the specifics of the climate. Especially for us, charming TV host Dessi Banova shared her opinion about sunglasses. She was very embarrassed in choosing an appropriate pair of sunglasses, because of the great variety of colours and shapes. So were the fashion consultants from Kwiat – the first Bulgarian eyewear brand. Because of the regular and tender features of Miss Banova, most of the sunglasses fitted ideally on her face.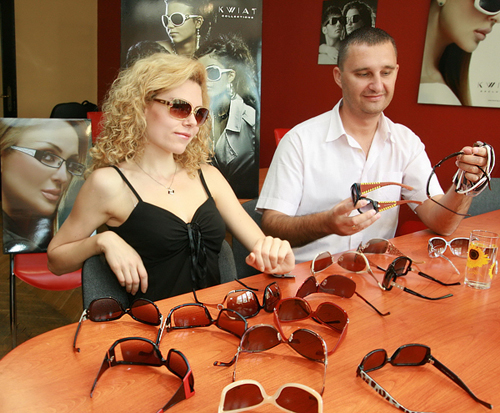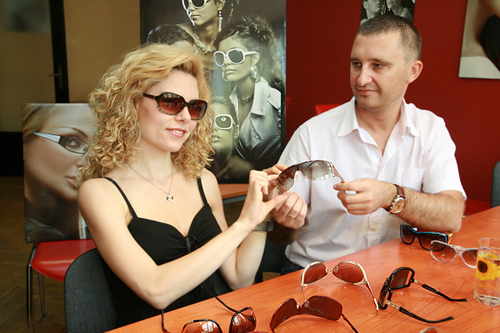 "Other brands propose ordinary design. Kwiat offers different styles – there are sports, elegant, coquette and extravagant lines, which correspond to my mood. The designs that I have chosen are very different because my job requires different fashion incarnations. Sunglasses are my favourite accessory, because they ideally complete the outfit and the entire image". After a detailed fashion consultation, Dessi chose a simple design by Cosmoline in pearl white and gold, made of qualitative and steady material. According to her, this design is appropriate for parties because it is extremely chic. The second pair of sunglasses, which grabbed the attention of the TV host, combines passion, classics and moderate extravagance. It is a part from the Kwiat collection, and is appropriate for sports and vital people.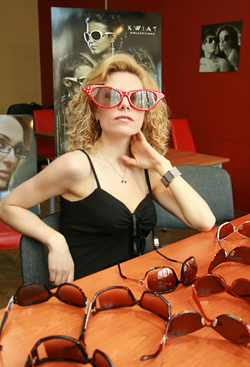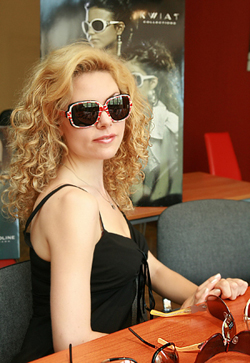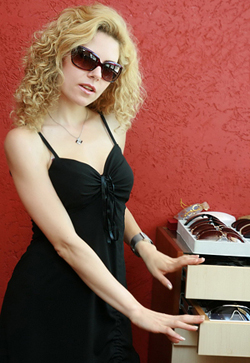 See more in Fashion Lifestyle Magazine

Photos:
1. – 2. Dessi Banova was very embarrassed in choosing an appropriate pair of sunglasses.
3. – 5. The manager of Kwiat Pavel Tcvetkov took part in the fashion selection.
6. – 7. Dessi showed that photo sessions could be exciting and amusing.
8. – 10. The charming TV host presented with pleasure a small part from Kwiat collection.


Hits: 9547 | Leave a comment