Ladies Silver Jewellery - Montblanc Star Grande Dame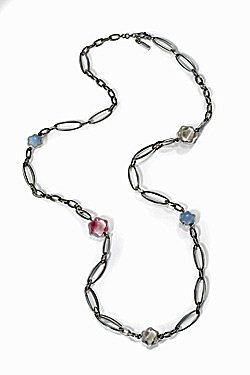 In September 2009 Montblanc will introduce Montblanc Star Grande Dame line. A new dimension of its Montblanc Star Collection of sophisticated sterling silver jewellery, the three-piece Montblanc Star Grande Dame line - which includes a cocktail ring and two chain necklaces - is uniquely embellished with an inventive star-shaped cabochon-cut natural stone. Montblanc's master jewellers have originated this new curvaceous handcrafted adornment by sculpting a traditional domed cabochon cut stone in the striking shape of Montblanc's iconic six-pronged star emblem.
The latest Montblanc signature motif, Montblanc Star Grand Dame's "star cabochon" has been conceived as a tribute to the awe-inspiring glacier-covered summit of the Mont Blanc massif - Europe's highest mountain, after which Montblanc is named. While the Montblanc star symbol inspires every Montblanc jewellery collection, it appeared for the first time in a silver jewellery collection with the inception of the Montblanc Star Collection in October 2005. Created for the bold daring woman, every Star Collection features outstanding, directional jewels.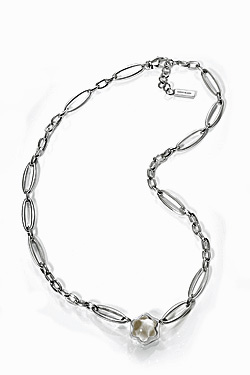 The trio of luminous natural stones which now appear in Star Grande Dame - sparkling quartz crystal, pretty rose quartz and smoldering blue chalcedony - make a novel addition to the Montblanc Star Collection, because, for the first time, quartz will embellish this best-selling silver jewellery collection. Three variations of a large-scale signature cocktail ring will feature the sensual star-cabochon in quartz crystal as well as rose quartz and blue chalcedony. A quartz crystal star cabochon pendant suspends from an octagonal loop chain link necklace. An Edwardian-inspired sautoir rope chain - Star Grande Dame's stand-out piece - is beautified with five asymmetrically arranged starcabochons in quartz crystal, rose quartz and blue chalcedony.
Montblanc Star Grande Dame also captures the feminine mystique in manner that is inventive and consummately Montblanc. While the dramatic setting of weighty, 925 sterling silver symbolises womanly strength, the adornment of velvety, smooth natural crystal softens the sparkling backdrop of each statement piece, lending them purity as well as a delicate, ladylike appeal which is in sync with the ultra-feminine direction of current fashion.
Montblanc Star Grande Dame will be available from September 2009 in selected Montblanc boutiques as well as specialist shops, department stores and travel retailers. For more information visit www.montblanc.com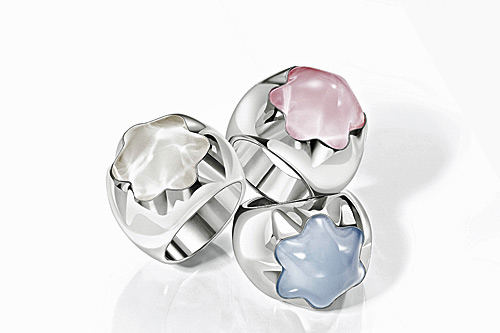 Hits: 21145 | Leave a comment