Celebrations at Cinecittà for the 40th anniversary of the collections dedicated to children,with a historic exhibition and a fashion show
The Benetton child celebrates its fortieth birthday in Rome, at Teatro 10 in Cinecittà, with an event narrating the identity of a brand that introduced children to a new way of dressing, and which, like them, continues to grow and look to the future.

The history of the Benetton children's label, from the first creations by Giuliana Benetton in 1969 to the present day, is narrated in an exhibition which brings together the best known ads, images and editorials published in leading magazines, and iconic products that have contributed to radically changing the idea of apparel for children.

A glimpse of the future is provided by the fashion show, featuring the newest creations: a look ahead presenting the Benetton childrenswear concept for daily living in the second decade of the new century.

In the last ten years, production of Benetton childrenswear has doubled, rising to 60 million items a year and contributing over 30 percent of Benetton Group total revenues. Today, there are 1,100 childrenswear stores in the world, designed to create an atmosphere of warmth and charm, differentiated in terms of style and range and identified by System Baby (newborn to 5 years) and System Kid (6 to 12 years).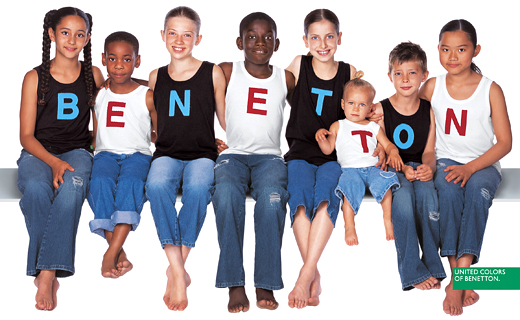 Hits: 46334 | Leave a comment