"Keep and Love" The new capsule SS10 collection
Inspired by loved objects, treasured jewellery and most importantly by falling in love, shoe designer Hetty Rose has created her latest collection of shoes for Spring/Summer 2010.

Designer Hetty Rose, known for her use of amazing vintage kimono fabrics feels that this new collection is a progressive change in her work. In keeping with the ethos of reusing and reworking vintage fabrics, Hetty Rose has taken shoe embellishment to a new level.

Hetty's latest collection has been adorned with special trinkets and fabrics found on her travels to flea markets, vintage fairs and exotic locations. Some of the artifacts have even been living in Hetty's special treasure chest for years, waiting for their chance to be used.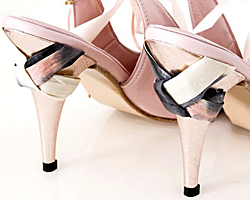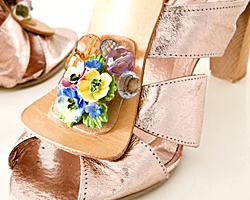 Hetty Rose said: "The collection brings together these cherished items creating wearable shoes in soft colours with natural vegetable tanned leather and subtle metallic leathers."

Soft and subtle may have replaced vintage Kimono in this collection, but the designs are still exciting and unique. Reminiscent of the elegant dance shoes of the 1940's and 50's, these beautiful shoes feature lots of intricate details and stitching. They really are something to keep and love.

Hetty Rose said: "I was falling in love while making this collection, it sounds cheesy but its kinda true!" That love and passion exudes from these very feminine and romantic shoes. They are very special and will be a timeless addition to your wardrobe. Your own treasures can even be given to Hetty to use in the making of the shoes to make them even more personal and unique.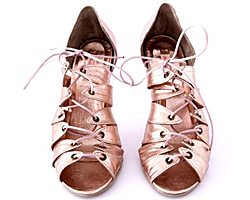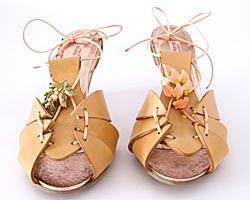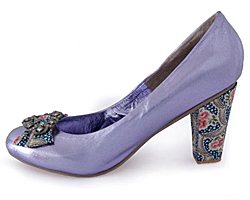 Hits: 10500 | Leave a comment