Revealing clothes at Rio Fashion Week
Several famous designers showed their newest collections during the Rio Fashion Week Fall-Winter 2010 in Rio de Janeiro, Brazil.

After the classic models in black and white of the designer Walter Rodrígues, the audience was shocked by the provocative revealing clothes of the designer Cantao.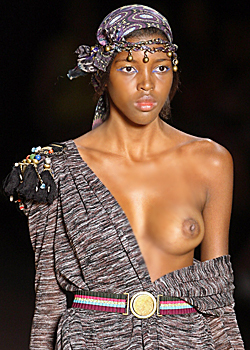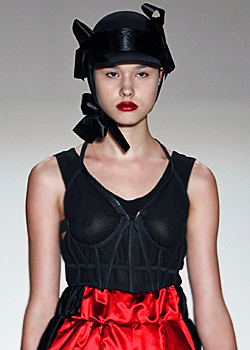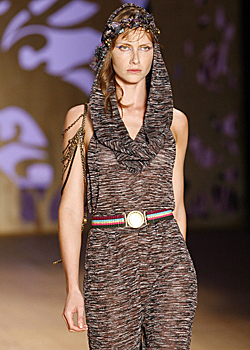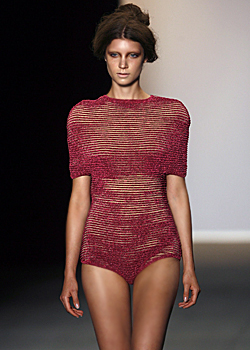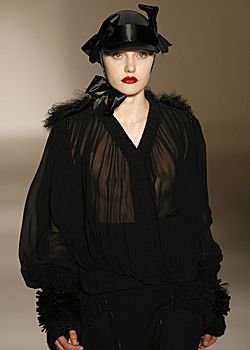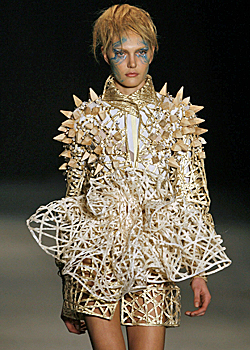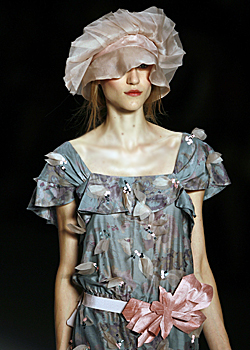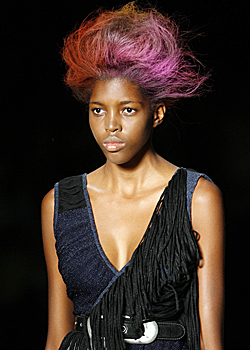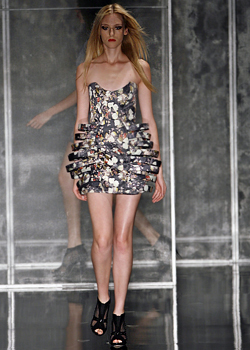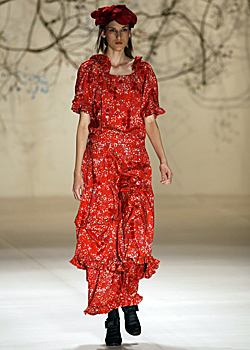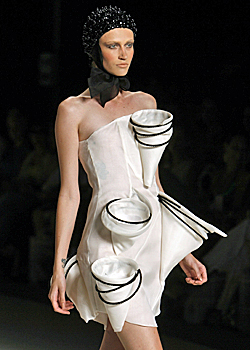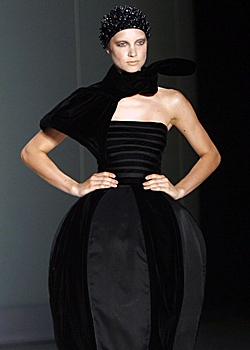 Originality could be seen in the models of Melk Z-Da as well. Their models also presented Maria Bonita Extra, Claudia Simoes, Acquastudio, Coven, Cavendish, Filhas de Gaia, Lucas Nascimento, etc.

'Fashion Rio' is held from 8 to 13 January 2010, at Pier Maua.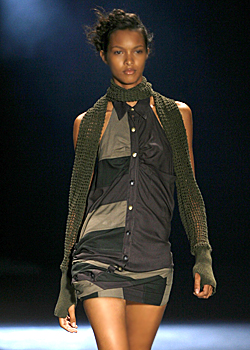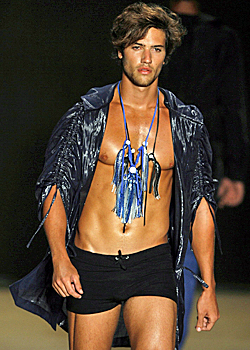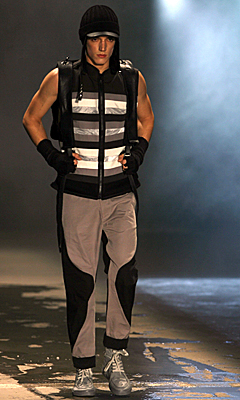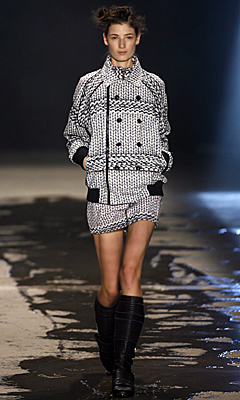 Photos by EPA/Antonio Lacerda



Photos:

1. A model takes to the catwalk wearing a design by Cantao during the Rio de Janeiro Fashion Week, in Rio de Janeiro

2. A model takes to the catwalk wearing a design by Giulia Borges during the first day of the Rio de Janeiro fashion week, in Rio de Janeiro

3. Brazilian model Ana Claudia Michels takes to the catwalk wearing a design by Cantao during the Rio de Janeiro Fashion Week, in Rio de Janeiro

4. A model takes to the catwalk wearing a design by Lucas Nascimento during the Rio de Janeiro Fashion Week, in Rio de Janeiro, Brazil

5. A model takes to the catwalk wearing a design by Giulia Borges during the first day of the Rio de Janeiro fashion week, in Rio de Janeiro, Brazil

6. A model takes to the catwalk wearing a design by Melk Z-Da, during the first day of the Rio de Janeiro fashion week, in Rio de Janeiro, Brazil

7. A model takes the catwalk with a creation of Cavendish during the Rio de Janeiro Fashion Week in Rio de Janeiro, Brazil

8. A model takes the catwalk with a creation of Coven during the Rio de Janeiro Fashion Week in Rio de Janeiro, Brazil

9. A model takes the catwalk with a creation of the brand Filhas de Gaia during the Rio de Janeiro Fashion Week in Rio de Janeiro, Brazil

10. A model takes the catwalk with a creation of Cavendish during the Rio de Janeiro Fashion Week in Rio de Janeiro, Brazil

11. A model presents a creation by Acquastudio during the Rio Fashion Week Fall-Winter 2010 in Rio de Janeiro, Brazil

12. A model presents a creation by Acquastudio during the Rio Fashion Week Fall-Winter 2010 in Rio de Janeiro, Brazil

13. A model takes to the catwalk wearing a design by Redley during the Rio Fashion Week, in Rio de Janeiro, Brazil

14. A model takes to the catwalk wearing a design by R. Groove during the Rio Fashion Week, in Rio de Janeiro, Brazil

15. A model takes to the catwalk wearing a design by Redley during the Rio Fashion Week, in Rio de Janeiro, Brazil

16. A model takes to the catwalk wearing a design by Redley during the Rio Fashion Week, in Rio de Janeiro, Brazil

17. A model presents a creation by label Maria Bonita Extra during the Rio Fashion Week Fall-Winter 2010 in Rio de Janeiro, Brazil

Hits: 148006 | Leave a comment