Business alongside technologies, technologies alongside trends
Professionals from the clothing and textile sectors will have a unique opportunity to establish business cooperation on various levels at the fashion shows, held on the grounds of Międzynarodowe Targi Poznańskie at the beginning of March 2010.

Five trade fair events will be organised on 2-4 March 2010:

NEXT SEASON Contracting - Exhibition of Clothing, Shoes and Accessories,
BODY STYLE Exhibition of Lingerie and Beach Fashion,
FAST FASHION Exhibition,
TEX-STYLE Clothing Industry Fabrics and Accessories Trade Fair ,
INTERMASZ International Trade Fair of Textile, Clothes and Shoe Making Machines.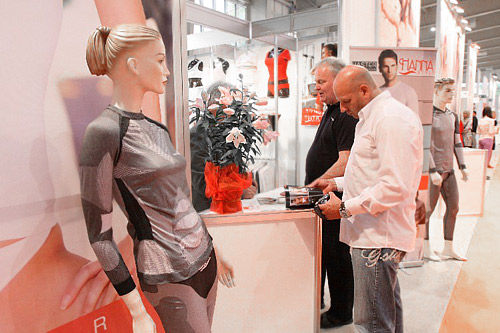 The March shows will be a great opportunity to celebrate two anniversaries – the 20th Intermasz show and the 10th edition of the Next Season Contracting event. The organisers are planning many attractions and side events – seminars and lectures on fashion trends, new technologies, trade and marketing will be aplenty. The latest collections will be showcased during commercial fashion shows at Next Season Contracting and Body Style and during a unique Final Gala on the third trade fair day.

Seminars accompanying the shows are prepared by editorial boards of specialist magazines. They will deal with fashion trends and sales development issues. For the first time in Poland, MUDPIE, a British styling office will present comprehensive forecasts for women's, men's and children's fashion for autumn-winter 2010/2011 and spring-summer 2011. An elite event Fashion Retail Forum organised for the first time in Poland by Promedia publishing house will be an important event for representatives of trading companies offering apparel, lingerie, jewellery, fashionable accessories, footwear and leather products. The forum will focus on boosting sales in the retail fashion sector. The latest results of research on consumer purchase behaviours, projections for retail development in Poland, modern technologies for POS promotion, the latest visual merchandising concepts and training programmes leading to better customer service in shops will be discussed. Additionally, Fashion Website Awards will be presented at the forum for the best website in the Polish fashion sector.
Participation in the seminars and the Forum is free of charge but registration is required due to a limited number of participants.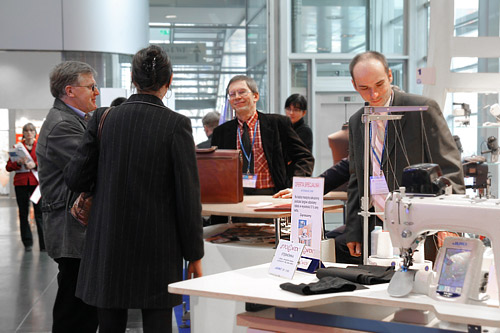 Next Season for the tenth time
Representatives of shops, chain stores and boutiques from all over Europe will be able to place orders 6 months in advance for collections of women's, men's, children's and youth fashion, apparel accessories, footwear and leather products for the autumn-winter 2010/2011 season at the 10th Next Season. Representatives of 170 companies and brands from Austria, France, Germany, Great Britain, Italy, Netherlands, Poland and Slovakia confirmed their presence at Next Season in Poznań, the largest and the most comprehensive contracting event in Poland, as early as two months before the show.
Fast fashion and debuting designers
The Fast Fashion Exhibition will be, for the second time, a meeting place for producers and importers offering collections of apparel and accessories for the current season and traders interested in updating their commercial offers. FUTURE will be a unique area at the exposition. It will feature offers of debuting designers. For many of them, the show will be the first serious test of their creativity and entrepreneurship and an opportunity to establish cooperation with apparel companies operating on international markets. The collections of Clothes for Tomorrow prepared by the participants of the FUTURE project will be presented at daily shows.
Tex-Style only in spring
Following changes in the expectations of producers and distributors of textiles, haberdashery and tailor's accessories, the timing for the Clothing Industry Fabrics and Accessories Trade Fair Tex-Style will change in March 2010. The show will be held once a year – in the spring.
Innovations for the 20th time
INTERMASZ International Trade Fair of Textile, Clothes and Shoe Making Machines is organised every two years. It is currently Poland's largest business platform devoted to modern machinery, devices and computer-aided production preparation systems. The offer of this fair is addressed to producers operating in the apparel, textile and leather footwear industries, as well as design and decoration studios that use home textiles and producers of upholstered products. The event attracts dynamic and creative companies that greatly contribute to innovative technologies and comply with the highest quality standards. Companies that manufacture, import and trade in textile, clothing and shoe making machines will participate in the show. In order to boost the effectiveness of trade fair presentations, the organisers offer a new form of exhibitors' presentations in line with the slogan: "Exhibitors sell products, not the image of their stand". Moreover, Intermasz participants will have an opportunity to benefit from an innovative matchmaking programme – Hosted Buyers. It will shorten the time to reach a narrow target group of potential buyers to the minimum.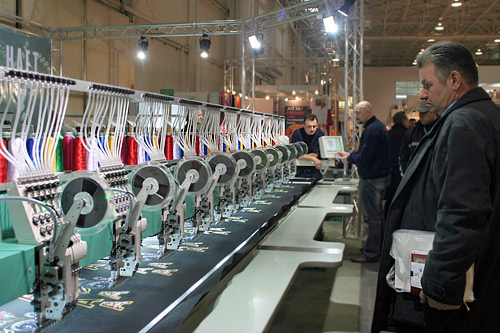 About the shows: Małgorzata Nowak-Sowińska, Next Season, Body Style, Fast Fashion, Tex-Style Project Manager
We are committed to making Poznań-based fashion shows surprise our partners and clients with opportunities and standards for establishing effective business contacts. The suggestion to expand the offer of the Next Season Contracting event to include collections of footwear and leather products was very interesting to importers and buyers placing orders for collections six months in advance.
Companies that address their offers to retail fashion shops, boutiques, chain stores and shopping centres participate in the fashion shows in Poznań in order to reach their key clients. Due to the huge number of events held in one place and at one time in March 2010 for various segments of textile and apparel markets, the Poznań fashion shows will be the most comprehensive business event for the clothing and textile industry.
Edyta Bonin-Kanikowska,
Intermasz Project Manager
We have developed a new concept of INTERMASZ 2010 based on the experience of leaders on the market of machines and devices for the textile and leather sectors. We have prepared a comprehensive offer including booth in two versions. We will also organise a Speaker's Corner for our clients to present offers of modern technologies for the textile, clothes and leather industries. For the first time ever, admission to the show will be free following registration.

Hits: 10637 | Leave a comment