Dior showed romantic, sensual and elegant collection at Paris Fashion Week
* Designer John Galliano for Christian Dior presented an haute couture collection of refined riding clothes
On 25 January 2010 during Paris Fashion Week was showcased the Spring-Summer 2010 High Fashion collection of the French fashion designer John Galliano for Dior.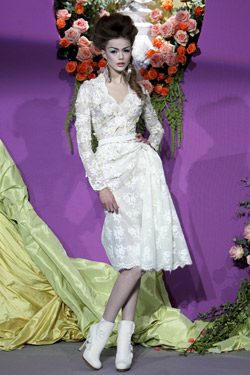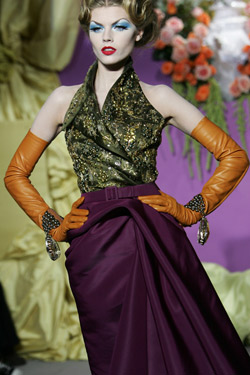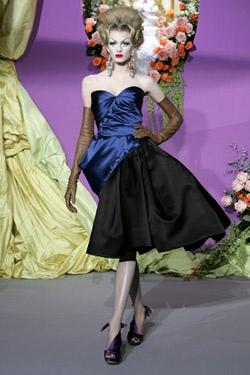 With its haute couture collection of refined riding clothes, Dior invited the chic women of the world to saddle up and ditch their handbags for a truly useful accessory: the riding crop. Kylie Minogue, one of a gaggle of A-list guests, said she was sure such an accessory could come in handy.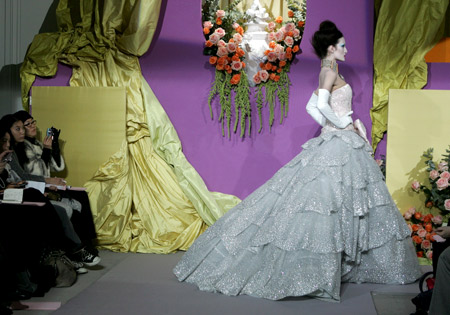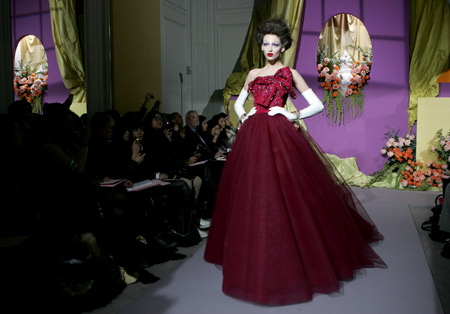 The New York Times called the collection "beautiful, elegant, sparky in the taut tailoring of the riding clothes and luscious in the swishing skirts. There was nothing equivocal or compromising: It was the haute-est of couture."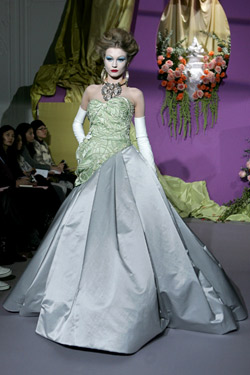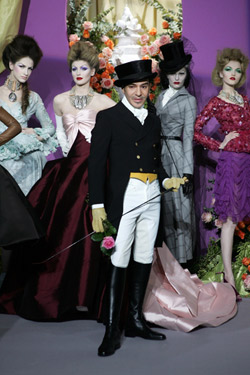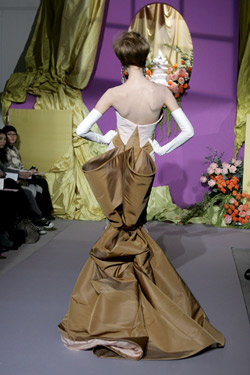 The collection brings historical prettiness with an undercurrent of sexuality.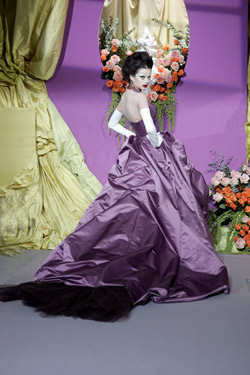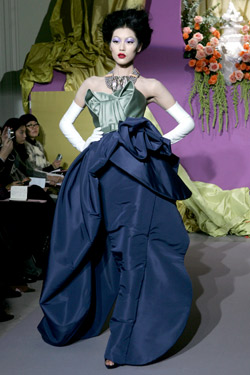 Photos © EPA/MAYA VIDON


Hits: 15391 | Leave a comment