Baneasa Developments is building three new areas dedicated to its customers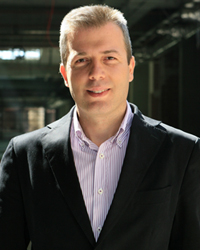 Baneasa Developments, the developer of one of the largest shopping areas in the Central and Eastern Europe, announces the expansion of the Baneasa Commercial Area by beginning an investment plan in three phases. This will start the construction of three new facilities.
The new developments are especially designed to offer customers better services and a complete entertainment and leisure experience thus making Baneasa Commercial Area the city destination when talking about shopping and fun alike. The three phases investment includes: a multiplex cinema, a family entertainment center (bowl, billiard, video games and other fun facilities) and a gas station.

These new developments represent a total financial effort of 22 Million Euro and add a total of 25.000 m2 to the Baneasa Commercial Area.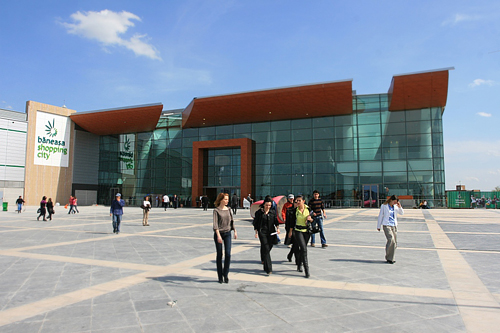 "We believe that this investment is the natural step that Baneasa Developments must take now when celebrating 2 years from the opening of the most eagerly awaited fashion mall in Romania. The millions of visitors who have stepped inside our shopping center during all this period of time have realized that they can see in both Baneasa Shopping City and Baneasa Commercial Area a trend-setter on the Romanian market, a leader, a pioneer. This is also why, even in a difficult economical global and local environment, we decided to invest in increasing the comfort and satisfaction level for our customers, adding 3 new facilities: the MULTIPLEX CINEMA, the FAMILY ENTERTAINMENT CENTER and the CAR SERVICES (gas station and car wash).", declared Ali Ergun Ergen, the CEO of Baneasa Developments.

The MULTIPLEX CINEMA has an estimated investment of 19 Million Euros and adds a total of 15.000 m2 to the Baneasa Shopping City. The cinema is an integral part of the commercial center and promises to follow the central concept of Baneasa Shopping City: quality services, upscale design, family oriented. The cinema will incorporate 13 screens having a total seat capacity of more than 2,700. The cinema construction will begin this spring and plan to open by second half 2011.

The FAMILY ENTERTAINMENT CENTER will have a surface of 4.000 m2 and it will be dedicated exclusively to game and fun for families and all ages. The total investment in this phase is estimated to 1 million Euro. The Entertainment Area is an integral part of the Baneasa Shopping City and will be developed on top of the center's food court. The family entertainment center is planned to open by spring 2011.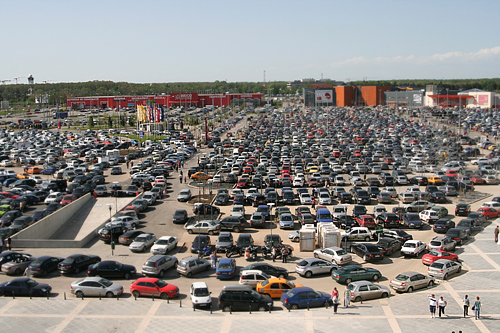 Moreover, to meet thousands of customers who want to feed or embellish their cars in the Baneasa Commercial Area, Baneasa Developments decided to build a GAS STATION having incorporated a car wash and a Drive-in Restaurant The investment will amount to 2 Million Euro and will serve thousands of vehicles each day. The gas station construction will begin this year.

Photos:
1. Ali Ergun Ergen, the CEO of Baneasa Developments
2. Baneasa Shopping City main entrance
3. Parking Area in front of Baneasa Shopping City


Hits: 15049 | Leave a comment