Lviv Fashion Week 2010
Lviv Fashion Week is one of the leading international designer showcases in Eastern Europe. It offers a high-quality ground for fashionable defiles and runway shows. Format of Lviv Fashion Week is based on prêt-à-porter and prêt-à-porter de luxe collections. Designers present seasonable collections in multiple daily runway shows and exhibition showrooms. Fashion shows are accompanied by art, photo and jewellery exhibitions. More than 3500 people visit Lviv Fashion Week during each day. The audience is made up of Ukrainian and International press, industry professionals, designers, buyers, representatives of business and mass-media, potential clients.

Lviv Fashion Week started in March, 2008. Over the previous seasons more than 100 collections of well-known and new designers as well as fashion companies from Ukraine, Russia, Poland, Hungary, Croatia, France, Latvia, Estonia, Armenia, Lybia have been presented to broad fashion public.

Lviv Fashion Week opens new names of the fashion scene and supports young talented designers. In a partnership with International Contest for Clothes' Designers "The Golden Thread" (Poland) Lviv Fashion Week organizes annual contest of young designers SABOTAGE. Designers have a fair chance to make their first steps into the world of fashion and to present their collections to buyers, journalists, fashion critics and potential clients.

Lviv Fashion Week is held twice a year, in spring and in autumn. On May 20-23, 2010 at Lviv Fashion Week Ukrainian and European designers presented autumn/winter 2010 collections.

Participants of Lviv Fashion Week 2010 included Olesya Telyzhenko, Roksolana Bohutska, Liliya Lytkovska, Katarzyna Bies (Poland), along with Lviv Fashion Week special guest Vyacheslav Zaytsev.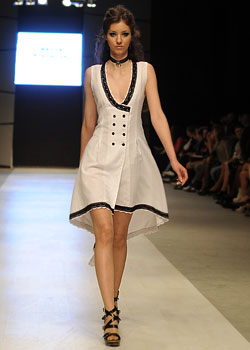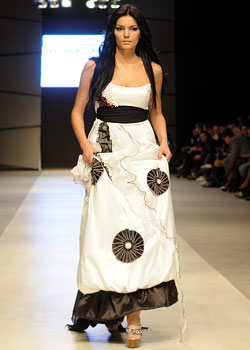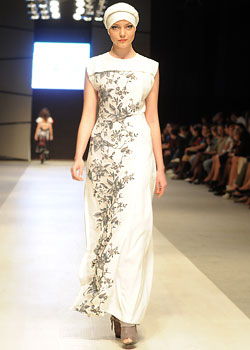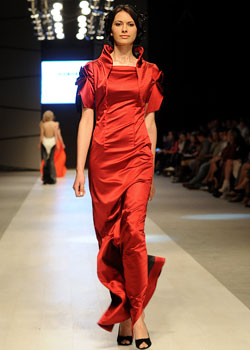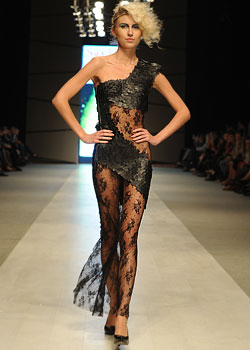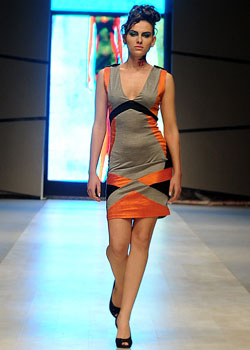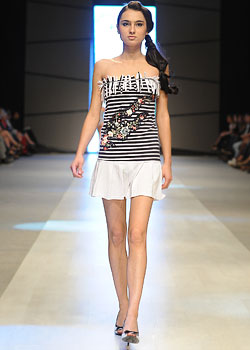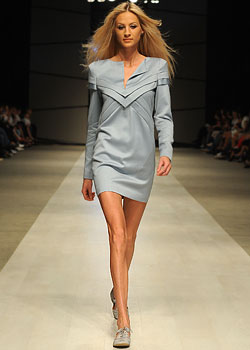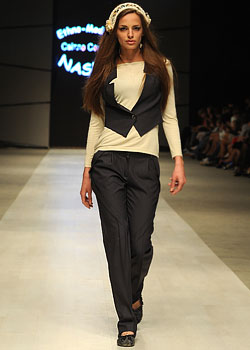 Photos:

1. - 6. Models of Nazarij Boblyk.
7. - 9. Models of Alicja Czarniecka.
10. - 14. Models of NASHE.






Photos & info: image.net


Hits: 13262 | Leave a comment