Simona Konova from Troyan is the new Miss Argo – Ribaritsa 2010
The third edition of "Miss Argo – Ribaritsa 2010" won the only blonde girl among the participants – Simona Konova from Troyan. The contest was part of the festivities which will open the summer 2010 tourist season in Central Balkan National Park.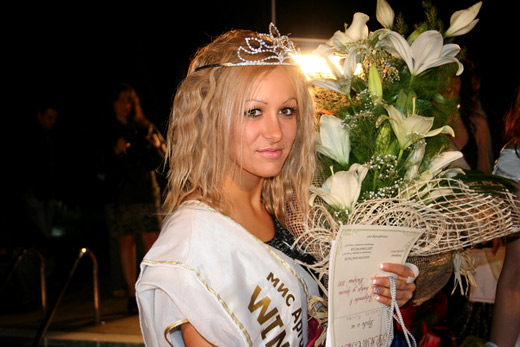 The show, hosted by Dragomir Draganov, took place by the poolside of hotel Argo. For the guests were provided excellent conditions and a lot of champagne. The decoration around the pool was made by agency Surprise from Lovech.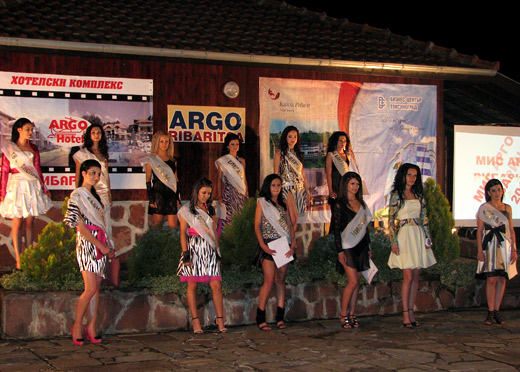 The jury of the contest was entirely composed of men – Stelian Atanasov, Aleksander Tomov, Hristo Simeonov, Emil Vladimirov, Kurt Shaydman and Cvetomir Yotov.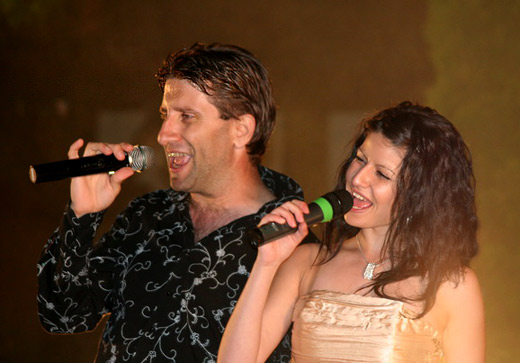 The competition began in a spectacular manner with the performances of stars in the program – first on the stage came Teresa Kolarova, performing the hit single "Storm". Light and smoke followed the performance of Anatoli Atanasov in the company of four girls. The culmination comes with the performance of Ustata and four new girls, who were participants in the contest. The girls were dressed with gowns of agency "Glory BG", and the host, Dragomir Draganov, presented each of them to the viewers.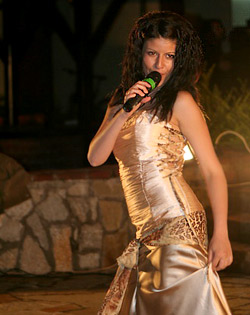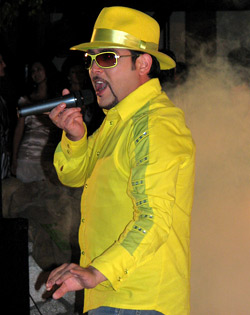 In the second round the girls wore swimwear and the guests learned their measures and proportions.
In the third defile the girls were dressed with gowns of designer Nina Coneva by fashion house Nina Style – Tryavna. The jury withdrew to process the results and for the audience began 30-minute show program.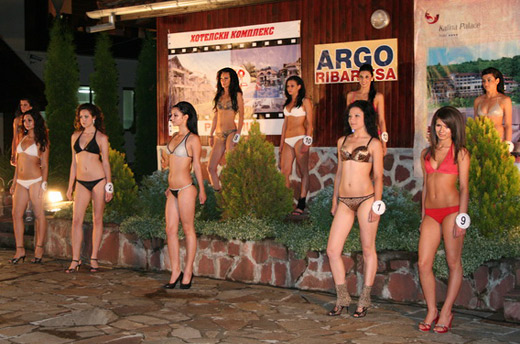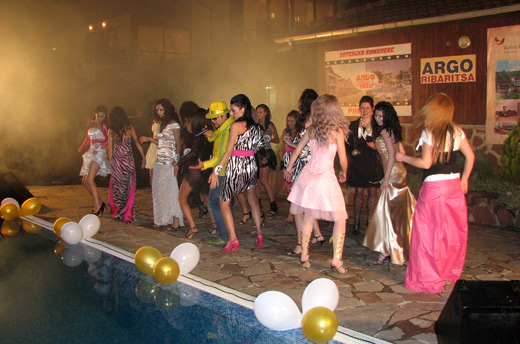 After the musical performances came the award ceremony. Each of the participants was awarded with a weekend in prestigious Bulgarian hotels. Face of Fashion.bg became Katerina Dimitrova from Gabrovo, who received her award in person from Silvia Kabaivanova, creator and owner of Fashion.bg LTD.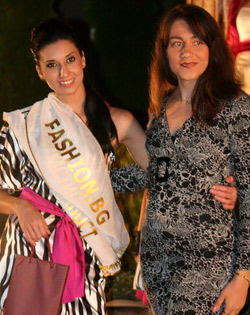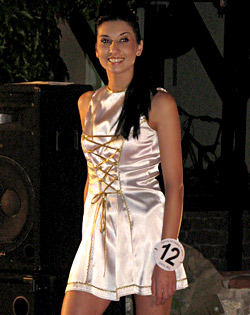 Face of the hosts of hotel Argo became Simona Konova. Martina Danailova was awarded with the prize of Glory BG and received weekend at hotel Argo, evening dress from fashion house Lady Fashion and participation in the National competition of the agency in September. Desisalva Aleksandrova became the face of hotel Kalina Palace – Tryavna.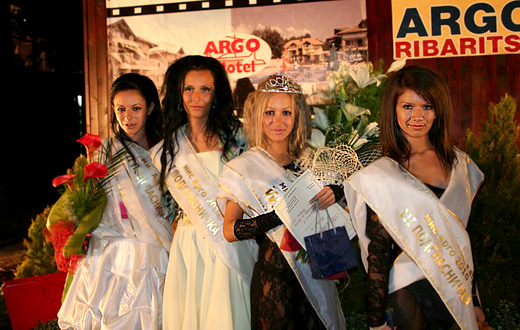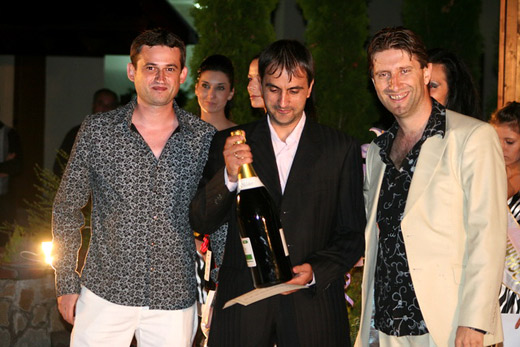 At the end of the competition was announced the winner – Simona Konova from Troyan. Enchantress receive the crown provided by the Bulgarian-Germany company Trakya-Miles, which was given to her by the complex manager of Spa hotel Argo – Stelian Atanasov.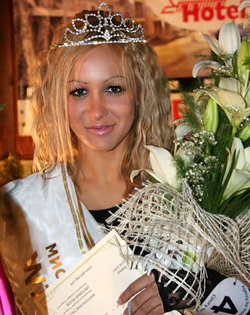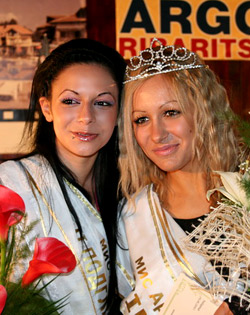 The winner received special luxury bouquet and will participate in the National competition of agency Glory BG and also will rest in the five-star hotel Dimyat in Varna.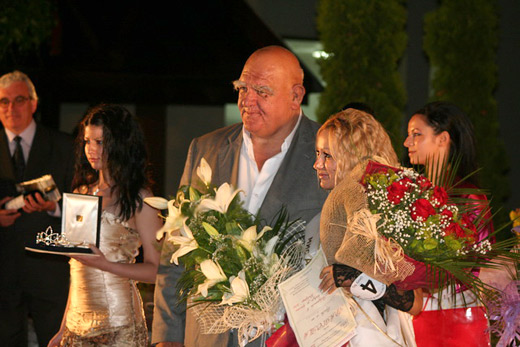 The winner and runners-up received fine jewelry from Elegance, encrusted with Swarovski crystals. For them there was a bottle of branded wine, provided by tour club Remarque.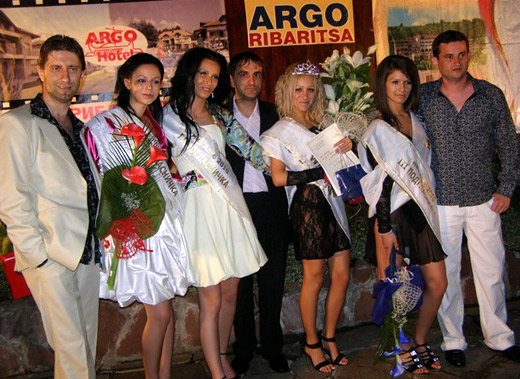 The after party was held in the restaurant of hotel Argo. Girls showed notable resistance and after the rehearsals and the competition they continued with renewed energy the party until dawn.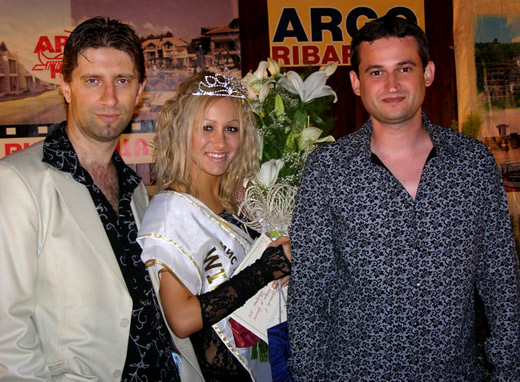 Photos:

1. Miss Argo - Ribaritsa, 2010 - Simona Konova from Troyan
2. Participants in the contest during the ceremony, wearing dresses of designer Nina Tsoneva of fashion house "Nina style" - Tryavna.
3. Anatoli Atanasov and Teresa Kolarova
4. Teresa Kolarova
5. Ustata
6. Participants in swimwear
7. Participants with Ustata, dancing during his performance of "Bate shefe"
8. Katerina Dimitrova from Gabrovo, who became the face of Fashion.bg and Silvia Kabaivanova, manager of Fashion.BG Ltd.
9. Katerina Dimitrova from Gabrovo
10. The winner and the three runners-up
11. Managers Anatoli Atanasov and Tsvetomir Yotov and the manager of complex spa hotel "Argo" - Mr. Stelian Atanassov
12. Miss Argo - Ribaritsa 2010 - Simona Konova from Troyan
13. Simona Konova and second runner-up Martina Danailova
14. Simona Konova the legend of Bulgarian sport Alexander Tomov
15. Winners, together with Anatoli Atanasov, Tsvetomir Yotov and Mr. Stelian Atanasov
16. Anatoli Atanasov, Simona Konova and Tsvetomir Yotov


Hits: 17149 | Leave a comment