Mercedes-Benz Fashion Week Berlin Spring/Summer 2011
* Who's who of fashion industry attends MERCEDES-BENZ & Vogue Fashion Night

The event highlight of the first day was the third edition of the joint VOGUE and Mercedes-Benz Fashion Night, which was attended by the who's who of the fashion industry as well as many celebrities. Boris, Lilly and Noah Becker was seen enjoying the evening as were Hannah Herzsprung, Hannelore Elsner, Natalia Wörner, Jana Pallaske, Luca Gadjus, Jette Joop, Michael Michalsky, Dorothee Schumacher or Viktoria Strehle, Nicolas Berggruen, Nikolaus Jagdfeld and Berlin's mayor Klaus Wowereit.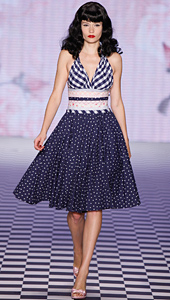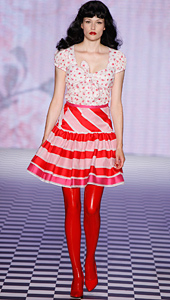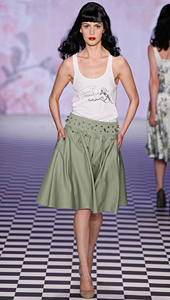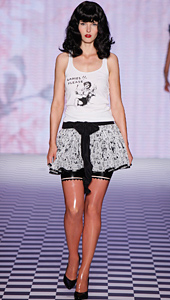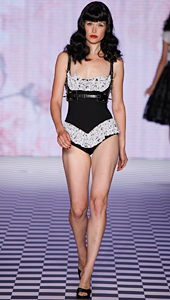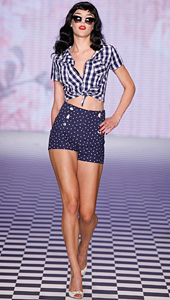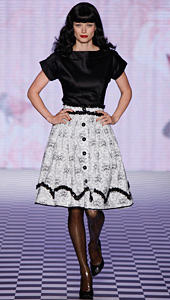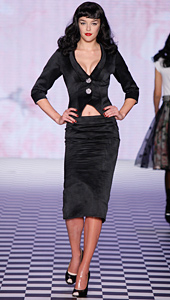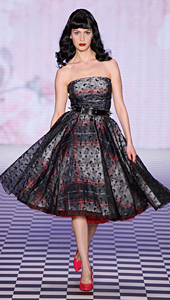 The approximately 350 invited guests took advantage of the stylish evening, which took place at Borchardt's, to network and exchange opinions.

Said Lüder Fromm of Mercedes-Benz Cars, "I'm very pleased that we've managed to collaborate with VOGUE, the most important fashion magazine in the German-speaking market, to establish such a successful and popular trade gathering in such a short time."

Christiane Arp, editor in chief at VOGUE added, "Fashion Night is a communicative get-together for the most exciting leaders in the industry – designers, opinion leaders and interesting celebrities with a penchant for fashion." If we want to develop Germany as a fashion hub, we need the people who affect, promote and enrich the fashion world, to communicate with each other.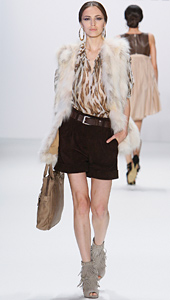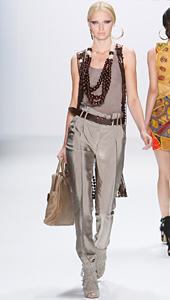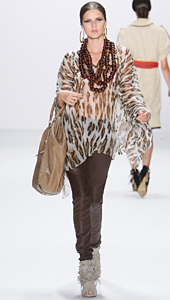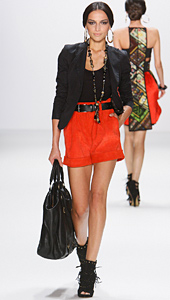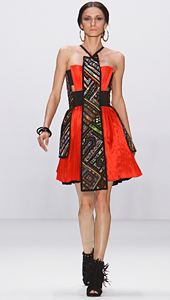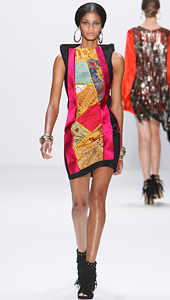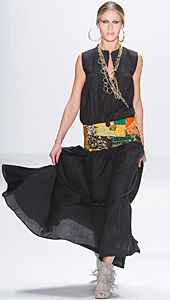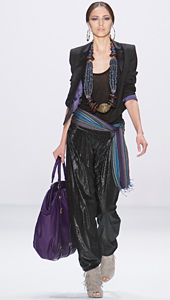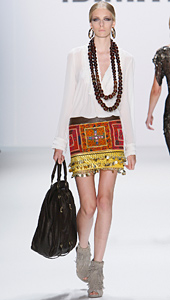 Football was naturally the second biggest topic of the evening, with Germany's semi-finals game against Spain being broadcast during Fashion Night. Despite the defeat the party went on. The drinks and "flying buffet" were a hit with the guests, who talked and partied until well after midnight.

 

Photos:

1. - 9. Models of Lena Hoschek, presented on BERLIN FASHION WEEK SS2011- July/07/2010


10. - 18. Models of .Dimitri presented on BERLIN FASHION WEEK SS2011- July/07/2010

Photos by ©DAN & CORINA LECCA, image.net


Hits: 13652 | Leave a comment