Gorgeous beauties show slim bodies in a race for the crown of Miss Marilyn – Varna
After a serious casting, only 15 beauties were chosen to hit the stage in the amazing show. The contestants competed in various rounds of the competition, even in a creative task, that the jury of pop-folk star Alicia, the top model Petya Velkova, Super Bianca and pop singer Lubo gave to them. The girls fought with dignity for the awards and many prizes, which were provided by the main sponsors Marilyn slims and vodka Flirt, as well as MAX FACTOR, SHISEDO and the attractive watches ICE WATCH.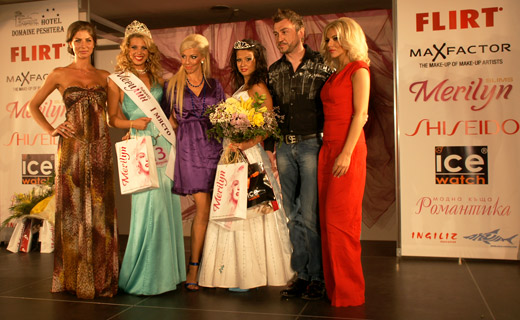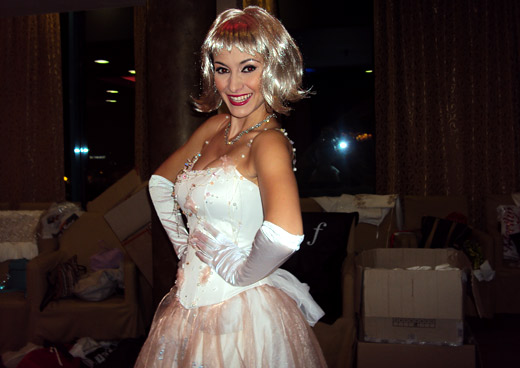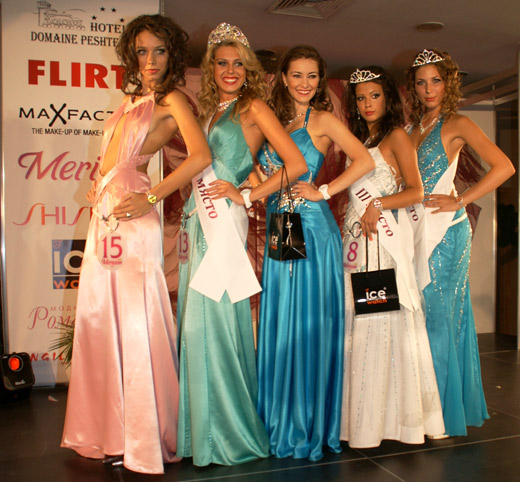 Jury and audience unanimously gave to the charming Sneji Kasabova the crown of Miss Marilyn – Varna, Stella Kamburova took the second place and Yana Yordanova – the third.
The charming hostess of the competition, dazzling Gerry Doncheva, has successfully incarnated in the role of the legendary Marilyn Monroe.
The audience enjoyed the nice performance and the hit singles of singer Lubo and pop-folk star Maria.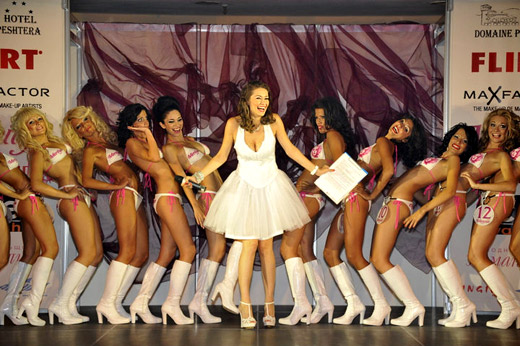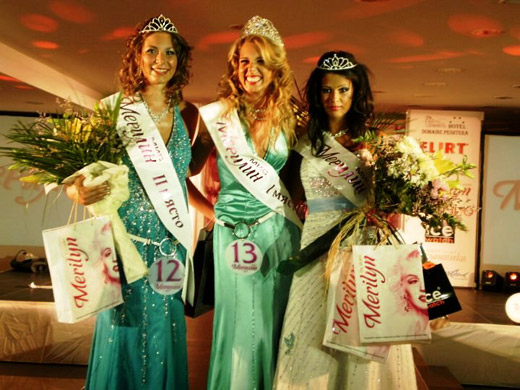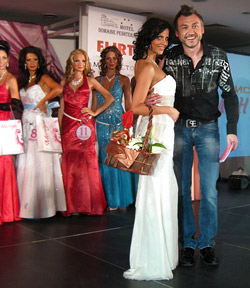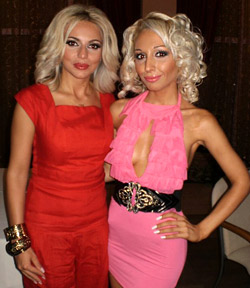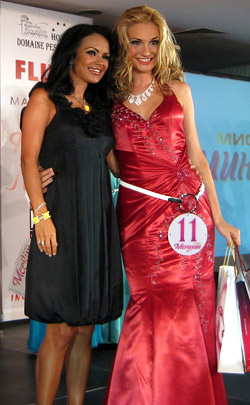 Photos:

1. PETYA VELKOVA, SNEJI KASSABOVA, SUPER BIANCA, YOANA YORDANOVA, LUBO and ALICIA

2. Hostess GERRY DONCHEVA

3. The contestants, hostess GERRY DONCHEVA and Reneta Cholakova-special award from  ICE WATCH

4. Candidates in the Miss Marilyn contest with hostess Gerry Doncheva

5. The winners in the contest

6. Lubo and the special award of vodka Flirt is for Rositsa Gospodinova

7. Alicia with one of the participants.

8. Maria and Ivelina Kamburova-special award from SHISEIDO


Hits: 18262 | Leave a comment