Konstantin is rehearsing for the wedding
Nadia, the girlfriend of the pop-folk idol Konstantin, chose her wedding dress by top designer Sofia Borisova. The celebrity couple is having a big wedding in September 17 in Plovdiv. Before they know each other, the future bride is a fan of designer's dresses. Konstantin is familiar with Sofia for more than 10 years.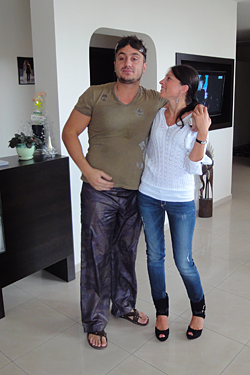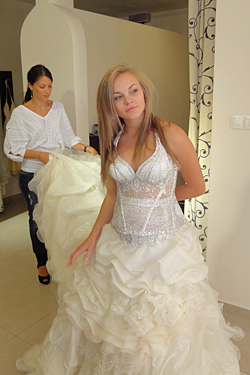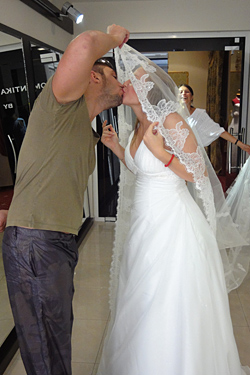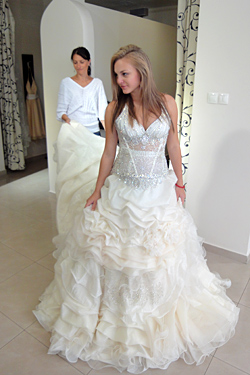 Nadia's wedding dress is from the latest collection of ROMANTIKA FASHION – Luxus. The dress is ivory colored, and the fabric is silk. On the waist of the blue-eyed beauty will shine and sparkle one belt encrusted with 100 Swarovski stones. Among many celebrities, Nadia is another one, who chose to wear a dress made by the Bulgarian designer.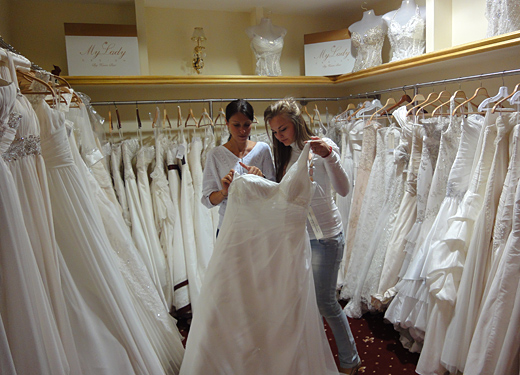 ABOUT ROMANTIKA FASHION:

Fashion house ROMANTIKA FASHION is on the market for 17 years, with three boutiques in Sofia and one in Bourgas. Each year the designer of the brand Sofia Borisova, prepares independent fashion shows, at which attend representatives of fashion and social elite of Bulgaria. Last year, she opened ROMANTIKA FASHION central, located on three floors, with all the extras and special VIP lounge. The dresses of the brand are preferred by many VIP clients – singers, artists, business women and representatives of the political elite. Sofia Borisova is the official designer of Miss Bulgaria and Bulgaria's Top Model competitions.

ROMANTIKA FASHION AROUND THE WORLD:

ROMANTIKA FASHION is the official representative of brands like Eddyk-Italy, Mori Lee-New York, Miss Kelly-Paris, Divina Sposa-Paris, exclusive distributor for Eastern Europe of American brands like Alyce Designs-USA, Madeline Gardner-New York, an importer of the Israeli corsets My Lady. Sofia Borisova made a special collection for the Spanish market under the brand Elianna Morre-Barcelona.
Hits: 14520 | Leave a comment