Hetty Rose launched RTW collection at the Fashion Lounge event for London Fashion Week 2010
Bespoke shoe designer Hetty Rose launched her first ever Ready to Wear collection for London Fashion Week.
The Ready to Wear collection will be available to buy from October this year. Customers will be able to purchase shoes from www.hettyrose.co.uk, selective boutiques in the UK and internationally. The key classic and top selling styles, which include Mika, Yuki, Kiki, Haruka and Mami, have been selected as part of the collection. In the future the collections will include more accessories; such as bags, interiors, baby shoes and men's ties. Prices currently start at £150 for a pair of shoes.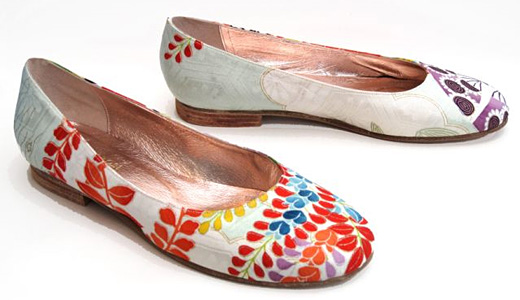 Hetty's new collection has stemmed from three years in business making bespoke shoes for individual clients. With increased sales and press attention, it's now the perfect time to extend the brand to a wider audience. This will allow clients to enjoy some of the key styles at a lower cost of a bespoke pair of shoes. The key pieces can be collectives, as clients can buy the styles that suit them and create a personal collection of unique high-end designer shoes.
Hetty said: "The Ready to Wear range takes the essence of our bespoke, hand made shoes in our signature vintage kimono fabric style and makes them more accessible, so clients can buy without the six to eight week wait for bespoke shoes. Clients can own a precious piece of designer footwear at a more affordable price point."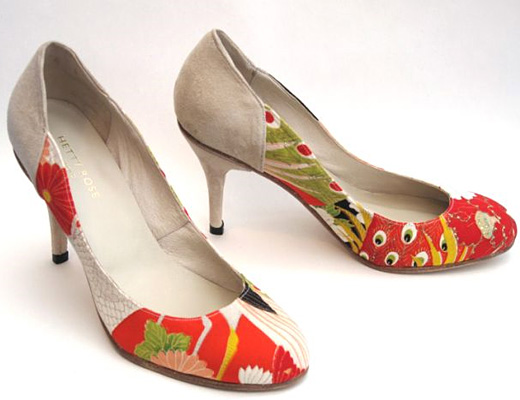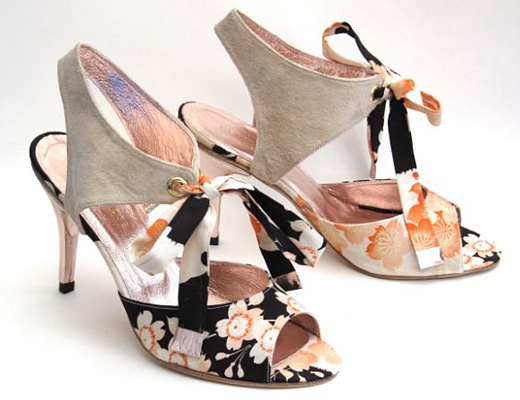 Hits: 10760 | Leave a comment