Bulgari with glamorous jewelry exhibition in Paris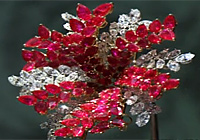 Fashion house Bulgari celebrated its 125th birthday with a brilliant exhibition of more than 600 pieces of jewelry in the Grand Palais in Paris. 125 years of Italian Magnificence will extend from December 10th to January 12th.
The man behind the name, Sotirio Bulgari, was a Greek silversmith blessed with a creative mind and keen business sense. Having come to Rome to seek his fortune, in 1884 he laid the foundation of what was to become one of the world's greatest jewelry houses. Bright, bold and decadent, the distinctive jewelry branded Bulgari has been loved and worn by the most glamorous movie stars in the world as Grace Kelly, Sophia Loren and Elizabeth Taylor.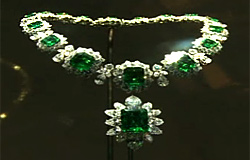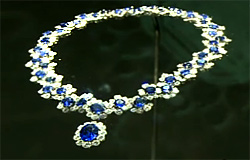 The collection traces the progress of the jewelry brand Bulgari and includes early geometric models of platinum and silver to models very much influenced by pop art and praised by Andy Warhol. But the real stars of this section will be the jewels themselves, spectacular creations worn by Anna Magnani, Monica Vitti, Claudia Cardinale, Sophia Loren, Romy Schneider, Ingrid Bergman and Gina Lollobrigida, as well as Empress Soraya of Persia.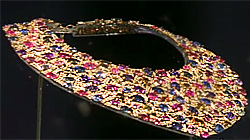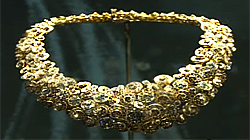 A separate room will be exclusively devoted to the fabulous private collection of Elizabeth Taylor, never before seen in France, including an elegant necklace with diamonds and emeralds, which is a wedding gift to Elizabeth from her former husband Richard Burton. Visitors will have the opportunity to visit the exhibition in Paris until 10 January, before the precious stones are sent to the East, at exhibitions in Hong Kong, Beijing and Shanghai.


Hits: 17023 | Leave a comment