Tag: Bvlgari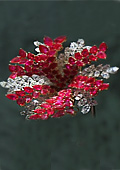 Business news
Fashion house Bulgari celebrated its 125th birthday with a brilliant exhibition of more than 600 pieces of jewelry in the Grand Palais in Paris. 125 years of Italian Magnificence will extend from December 10th to January 12th.

The man behind the name, Sotirio Bulgari, was a Greek silversmith blessed with a creative mind and keen business sense.
Fragrances
Italian fashion brand "Bvlgari" has launched a new male fragrance "Bvlgari Man".

Fresh and inspiring scent is available in bottles of 30 ml, 60 ml and 100 ml.

It is made from Calabrian bergamot, violet leaves and lotus blossom, as well as sandalwood, white woods and cashmere wood. As a finishing notes you will find vegetal amber, white honey and musk.
Fragrances
The exquisite premiere of "Bvlgari blue" in Hilton hotel in Sofia drew the attention even of the Italian heir to the crown - king Vittorio Emanuelle di Savoy. Together with him was, the Italian embassador - his excellency Alessandro Graffini.