First day of Mercedes-Benz Fashion Week Berlin Autumn/Winter 2011
From January 19 - 22, 2011 a great selection of German and international designers will show their latest collections under the umbrella of Mercedes-Benz Fashion Week Berlin. More than 40 brands are part of the event and contribute to a strong week for industry professionals attending the runway shows.
Many returning and new designers build a strong line-up for the season Autumn/Winter 2011.

Mercedes-Benz Fashion Week in Berlin combines an exciting mixture of top international designers and young ambitious new talent. The shows will include brands like Hugo Boss, Guess Jeans and Berlin designer Micheal Michalsky.
The four-day showcase of Winter 2011/2012 designs targets fashion industry professionals, and is expected to draw around 200,000 visitors to Berlin.

The show started Wednesday with the flowing, ready-to-wear fashions of Belgian design duo known as A. Friend, followed by the incredible collection of the Austrian designer Lena Hoschek.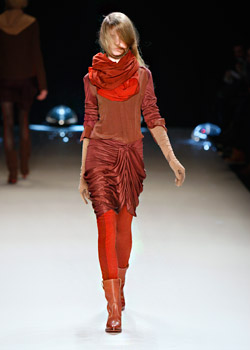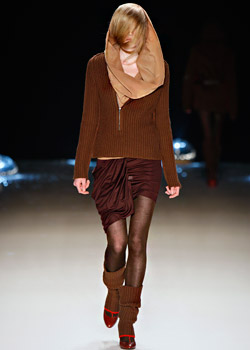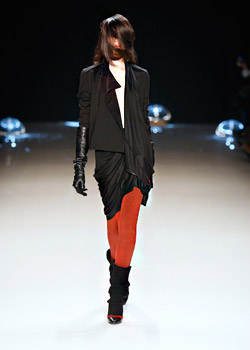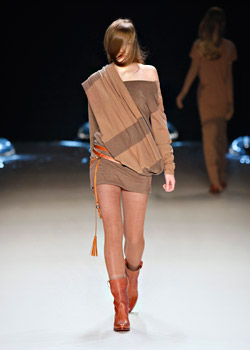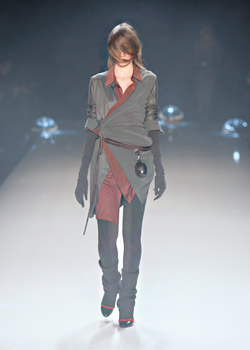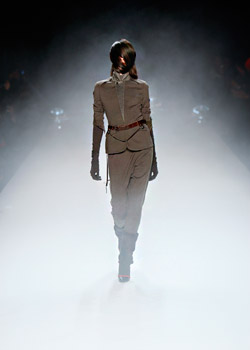 The collections were strongly influenced by the 60s and 70s, with a bit of Rock'n Roll flavour. Extra large pencil skirts, petticoats, high waisted capris, satin blouses with pussy bows and costumes in Jacky Kenndey style were the highlights of the fashion shows. The best of the collections, however, were the colors. Autumn floral prints and plaids have been color-matched with tights, stockings, leggings and tops. Camel, brick red, pine green, navy blue and mustard yellow dominated in the playful, ultra-feminine collections.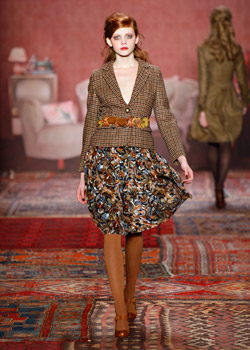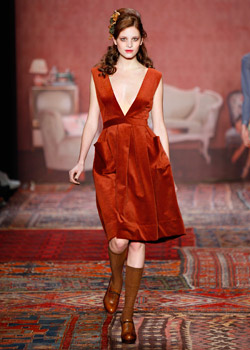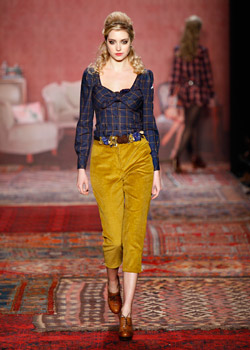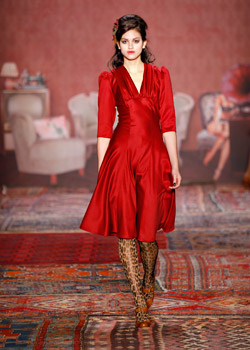 Photos:
1. - 6. Models from the collection of Belgian design duo Filip Arickx and An Vandevorst, known as A. Friend, presented during Mercedes-Benz Fashion Week Berlin Autumn/Winter 2011
7. - 10. Models from the collection of Austrian designer Lena Hoschek, presented during Mercedes-Benz Fashion Week Berlin Autumn/Winter 2011
© image.net


Hits: 12505 | Leave a comment