My Lady with a new special collection for Bridal Fashion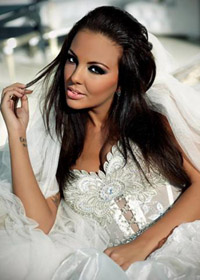 This year, Israeli fashion Couture brand My Lady Haute Couture, designed again a collection of bridal and formal dresses for the Bulgarian representation of the company – Bridal Fashion. The gowns are made in one single piece of every model, with unique design made by the designer of the brand – Haim Bar.
The bridal dresses radiate in diamond white and ecru, and in combination of diamond white with latte macchiato. The colors for this collection and their combinations have been specially selected by the designer and Anelia Petkova for the clients of Bridal Fashion. Corsets are with new, perfect cut, which is unmatched anywhere in the world, studded with thousands of crystals Swarovski and the models are exclusive.
The new technique of making the jewelry corsets includes design features and design innovations. The unique laces are inlaid with crystal flowers which are dressed in silk tulle.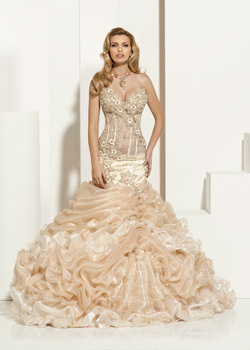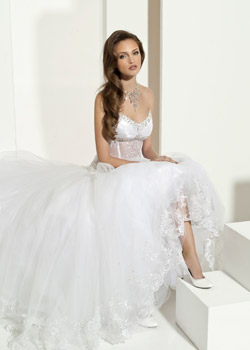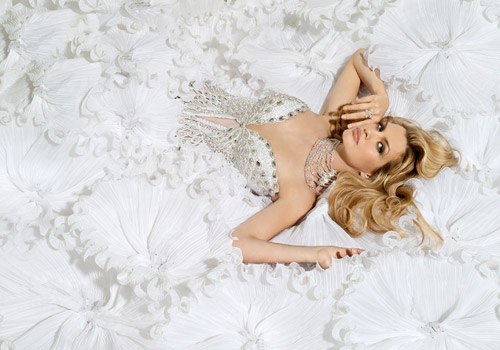 Accent in the evening dresses, specially designed in single copies for Bridal Fashion are the dresses and corsets with floral motifs, colored Swarovski crystals or completely free from glare very elegant silhouettes. Brilliance of crystal and flowers blend in all shades of red, sandy, green, meteorite blue, pink and violet.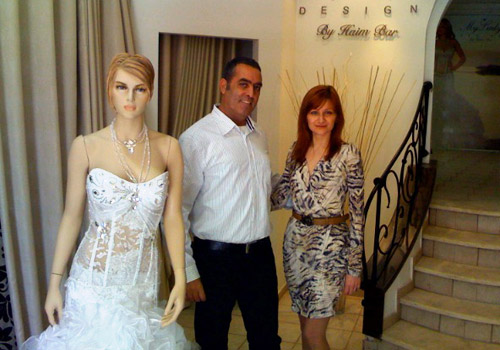 Clients of the brand are: world-famous super model Kate Moss, Israeli singer Ishtar, Miss Bulgaria 2009 – Antonia Petrova, Mrs. Bulgaria Universe 2009, Mrs. Bulgaria European Union – Elena Karakoleva, Mrs. Bulgaria Universe 2010 – Paolina Petrakieva and many Bulgarian VIP ladies for who the designer designed a few special outfits as a part of his concept – making dresses in single copies for customers of Bridal Fashion.

Photos:
1. Nikoleta Lozanova presenting Lady Melissa from Summer 2011 Collection of My Lady.
2. - 4. Models from Summer 2011 Collection of My Lady.
5. Anelia Petkova with the designer of My Lady - Haim Bar.


Hits: 39549 | Leave a comment