Fashion in New York: the difference is in the technical complexity
In a world of globalization where any successful clothing design is quickly copied and mass marketed, designers like those starring in New York Fashion Week want that little extra wow to make their mark.
Or, in the case of Prabal Gurung on Saturday, a lot of extra wow. As the first days of the Autumn-Winter 2011 collections got underway at the Lincoln Center in Manhattan, Gurung, who was born in Singapore and raised in Nepal, came up with a show stopper.

A new darling of US fashion, Gurung wowed the fashionistas with a glamorous, richly created collection that combined complex techniques and cuts.
Far from the buttoned-down simplicity long promoted by American creators, including Gurung last season, he mixed racy accents of the 1930s with the luxury of the 19th century, bringing a flamboyant and over-the-top femininity.
Draped dresses with open bustiers in a deep, sensuous red, feathers, lace and broken-pattern stockings visible through long slits combined with stunning effect, the redness of it all set off by heavy black leather belts.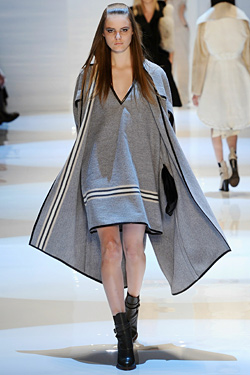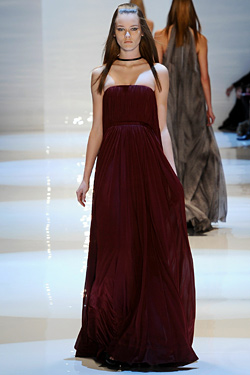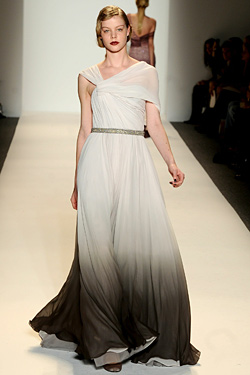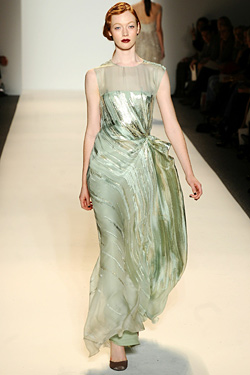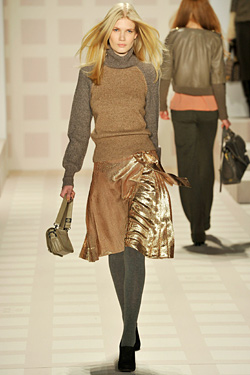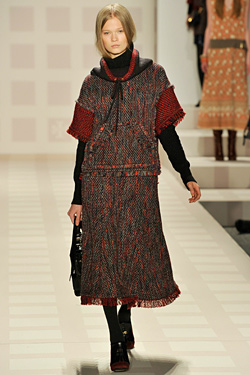 "No one needs another cashmere sweater. What people are looking from me is something that is special," Gurung told the New York Times fashion blog.
After launching his label in 2009 Gurung has seen heady success, being picked out by first lady and growing fashion icon Michelle Obama, actress Demi Moore, and TV queen Oprah Winfrey. His formula cunningly combines glamour with a nod in the direction of older -- and richer -- women.
His muse, he told the Times, is not some winsome starlet but none other than Miss Havisham, the wealthy, ghostly character of Charles Dickens' "Great Expectations," who perpetually wore the dress of her long-ago cancelled wedding.
Why? Because "she was rich, heartbroken and crazy."

Ahead of Gurung came another Asian-American prodigy, Jason Wu, who made his own assault on the typically practical-looking US fashion cannon, epitomized by the sportswear look.
Wu, showing on Friday, sent out models in opulent, gold-accented designs with the catwalk set lined with gilded mirrors. Lace, rather than the severe pencil skirt style popularized in the hit TV series "Mad Men," led the charge. AFP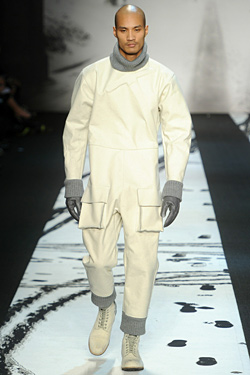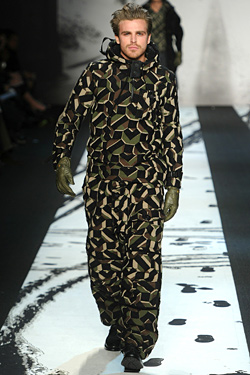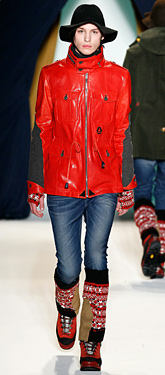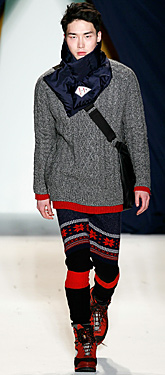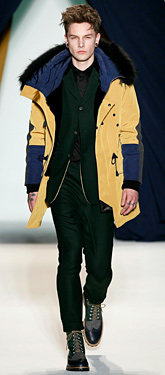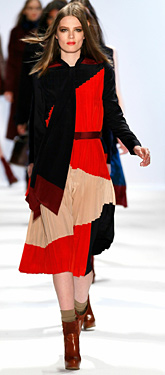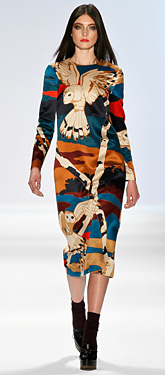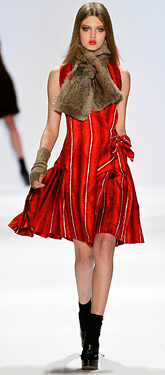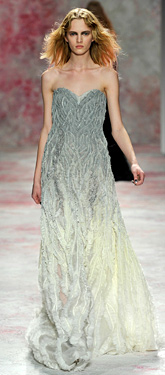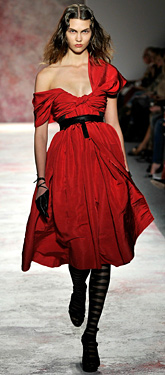 Photos: image.net


Hits: 9352 | Leave a comment