Gisele Bundchen H&M Spring 2011 Ad Campaign
The supermodel Gisele Bundchen is the new face of H&M's Spring 2011 Awakening line and she looks amazing and super fresh in the collection of sheer, vintage-style prints.
This Spring season is all about retro flares, the spirit of 70s will be everywhere around us – flashback, floral prints, soft, sheer fabrics, ruffles, frills and effortless beauty.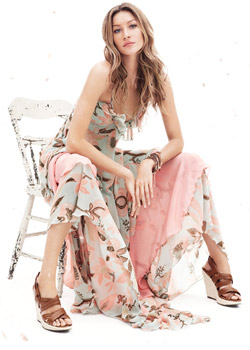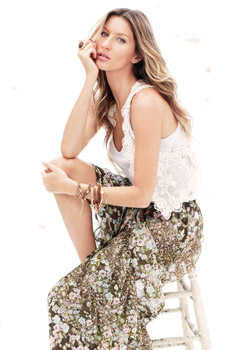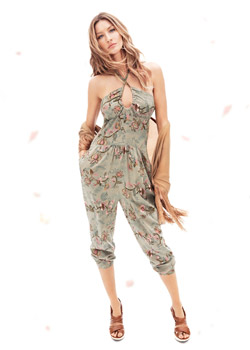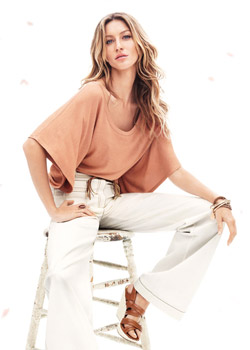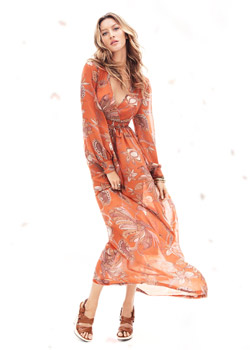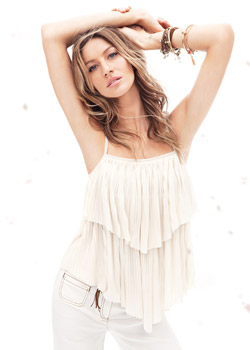 Also, the Spring/Summer 2011 "must have" item is the platform sandal, especially a wooden one, cork or hemp base – it must be natural. The long hair is loose and wavy, kissed from the sun with a touch of highlights. The ponytail fashion is still here – again this season is all about being "effortless", casual chic.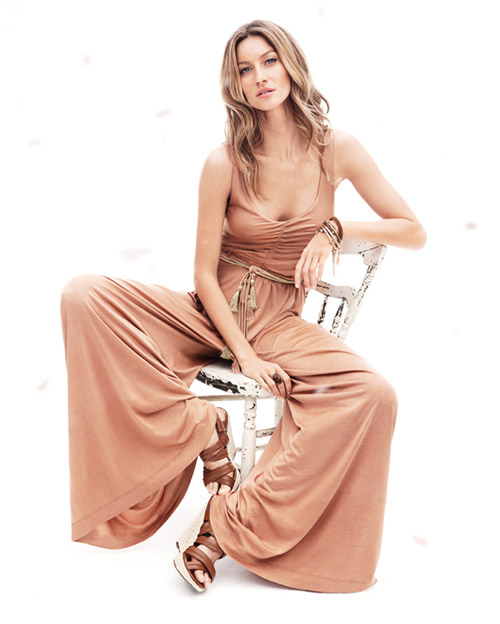 Photos courtesy of H&M


Hits: 21633 | Leave a comment