Mercedes-Benz fashion week and ELLE present Iris van Herpen
The absolute highlight on the penultimate day of the Mercedes-Benz Fashion Week Berlin was Iris van Herpen's show in the venue at the Brandenburg Gate, presented by Mercedes-Benz and ELLE. The Dutch designer, already a rising star in her native land and one of the most celebrated performers at the Paris haute couture fashion shows, presented a true firework of originality and avant-garde beauty.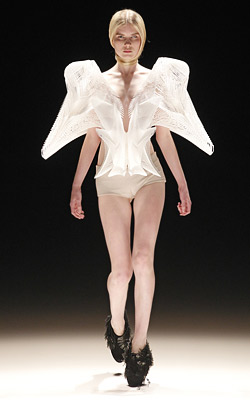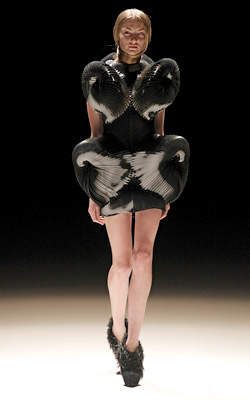 Iris van Herpen's style is inspired by the combination of craftsmanship and innovative materials. Metallic silk, polyamidic powder and smoked leather are the ingredients of her sculptural and futuristic silhouettes which are startingly rich in contrast. The Spring/Summer collection 2012 seems to defy gravity in its play with amorphous shapes, which truly seem to originate from another planet. This fascinating show intrigued the invited guests, including celebrities like Mo Asumang, Monika Griefhahn, Karoline Herfurth, Hannah Herzsprung, Annabelle Mandeng, Rita Serra-Roll, Bruno Spengler and Verena Wriedt.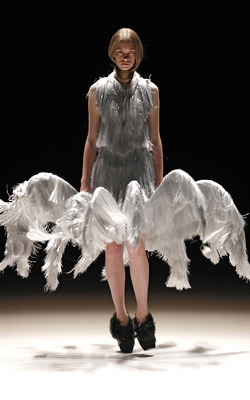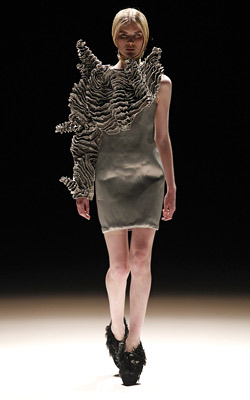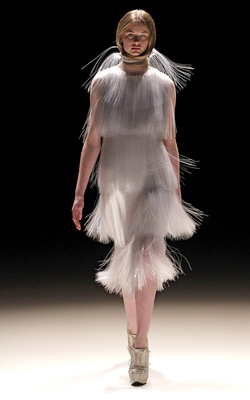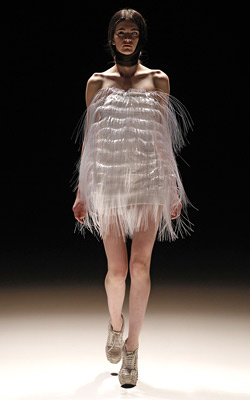 At the after-show party in cooperation with the fashion magazine ELLE in the Mercedes-Benz Lounge, Iris van Herpen's presentation was one of the most discussed topics, with guests still feeling the strength of its impact. Other hot topics of conversation were the Mercedes-Benz Fashion Week Berlin as a whole, the high quality of the presentations and the new fashion for Spring/Summer 2012.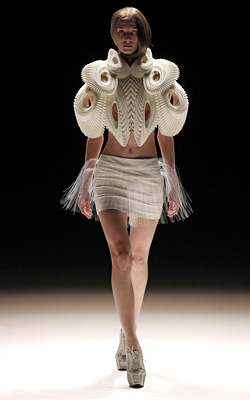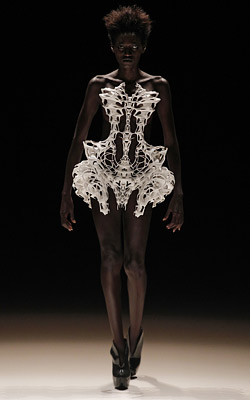 In its ninth season Mercedes-Benz can again look back at a very successful commitment as the main sponsor of the Mercedes-Benz Fashion Week Berlin. Over time the event has established itself as one of the most important fashion venues in Germany, with opinion leaders, journalists and stars attracted in ever increasing numbers each season.


Hits: 20424 | Leave a comment