Mercedes-Benz fashion week swim brings international line-up of swimwear designers to Miami
 * Models, Celebrities, VIPS and Fashion Industry Insiders will descend on South Beach July 14th to 18th
It's finally beginning to feel like summer, and as we gear up for much anticipated longer days and warmer weather, it's time to start getting ready for Mercedes-Benz Fashion Week Swim. For the seventh year, thousands of fashion industry professionals will migrate to the sands of Miami Beach to see what's in store for the swimwear industry in 2012.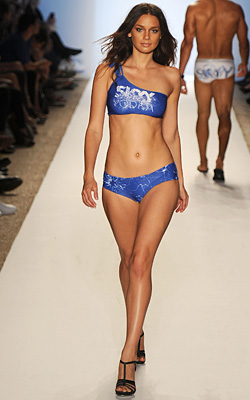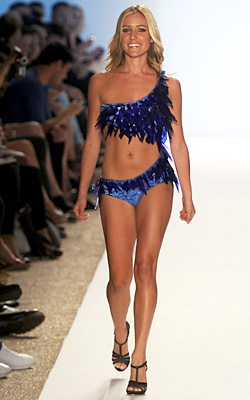 "This season is one the most exciting to date; Mercedes-Benz Fashion Week Swim is bringing it's most international roster of swimwear designers yet," says Christina Neault, Executive Producer of the event for IMG Fashion. "The swimwear industry is such a rapidly growing market worldwide and we are happy to provide a platform for designers to travel from across the world to show their collections. A genuine feeling of a global design community will be felt as we showcase designs from Australia, Brazil, Canada, Columbia, France, Peru and the US."
The activities began with a sizzling runway show by Diesel and collections from  White Sands Australia, Poko Pano, Beach Bunny Swimwear, Crystal Jin, L*Space by Monica Wise, Wildfox Swimwear, Caffé Swimwear, Dolores Cortés, Mara Hoffman Swim, Aqua Di Lara, Natori, A.Ché, Red Carter, Cia.Marítima, Luli Fama, Luxe by Lisa Vogel, Lisa Blue, Kooey Swimwear Australia, Nicolita and True Religion.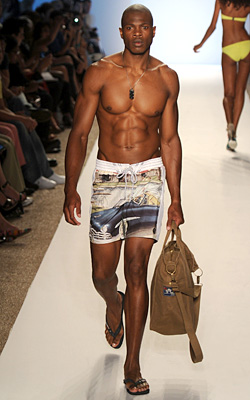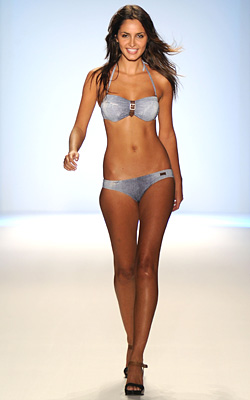 Five days of  "invitation-only" shows and events will see over 12,000 journalists, photographers, buyers, and VIPs pass through two full runway venues: the Cabaña Grande and the Oasis, which provide an optimal show venue to over twenty-five designers. The Oasis will also be home to fully-decked cabanas hosted by Mercedes-Benz Fashion Week Swim official sponsors as well as sexy and comfortable seating areas for the fun and fashionable to lounge while mingling with the industry's elite.

Photos by Frazer Harrison/Getty Images for Mercedes-Benz
1. A model walks the runway at the Diesel show during Mercedes-Benz Fashion Week Swim at The Raleigh on July 14, 2011 in Miami Beach, Florida.
2. Kristin Cavallari walks the runway at the Diesel show show during Mercedes-Benz Fashion Week Swim at The Raleigh on July 14, 2011 in Miami Beach, Florida.
3. A model walks the runway at the Diesel show during Mercedes-Benz Fashion Week Swim at The Raleigh on July 14, 2011 in Miami Beach, Florida.
4. A model walks the runway at the Diesel show during Mercedes-Benz Fashion Week Swim at The Raleigh on July 14, 2011 in Miami Beach, Florida.


Hits: 14150 | Leave a comment