Miss Universe 2011 is Miss Angola Leila Lopes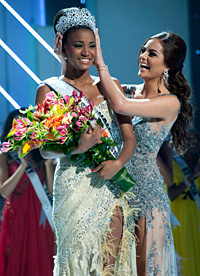 Miss Angola Leila Lopes was crowned as the new Miss Universe 2011 on the 60th edition of the contest in Brazil. Leila Lopes beat out the 88 other young women to win the world's largest beauty pageant. The jury selected her because of her beauty and intellect.

"Thank God I'm very satisfied with the way God created me and I wouldn't change a thing," Miss Lopes said. "I consider myself a woman endowed with inner beauty. I have acquired many wonderful principles from my family and I intend to follow these for the rest of my life."

Miss Universe Leila Lopes hopes her victory will allow her to assist her native country Angola further to escape its history of war and impoverishment and she also plans to focus on combating HIV around the globe.

The first runner-up was the 23-year-old Olesia Stefanko from Ukraine and the second runner-up was Priscila Machado from the host country Brazil. The third runner-up was Miss Philippines and the fourth - Miss China.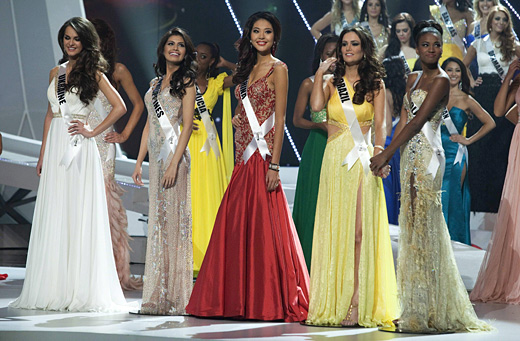 Hits: 14255 | Leave a comment