Cheryl Cole has more than 2 000 pairs of shoes at her home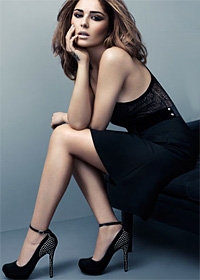 The American singer Cheryl Cole is only 160 cm tall and no wonder that she has a lot of high heel shoes. No one however could imagine that at Cheryl's home there are more than 2000 pairs of shoes and some of them she keeps in the refrigerator.

"I hoard them all over the house: in cupboards in the kitchen, in the bathroom - every room," Cheryl reveals for the Grazia magazine.
"There is a big chance when you open the fridge in my house there will be a pair of shoes at the bottom. I've always, always loved shoes but over the past few years I've definitely developed a proper fetish," Cole explains. "I actually own about 2,000 pairs of shoes - and that's after giving quite a few away. Because I'm quite small, to me getting dressed is all about the heels."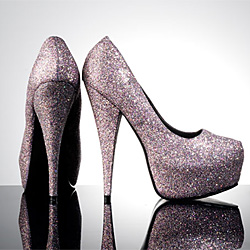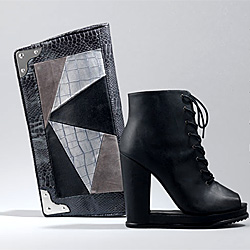 "For me, all shoes have memories - wearing them on a certain occasion like that means the shoe gets that memory. If I can't wear them again I also can't get rid of them because they are so linked to that emotion. I'm probably a bit bonkers like that." she says.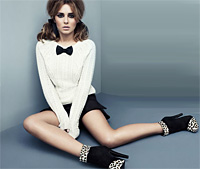 To make the most of her passion for heels, Cheryl is now designing a special collection for the web site Stylistpick.com and her goal is to design shoes that don't kill your feet when you wear them. She has launched her debut range of 12 pairs of shoes this week. Each pair has a name - one to her girl crushes (the Ri Ri), her Geordie roots (the Byker Groove) and Pippa Middleton(Your Royal Hotness).

Photos: Stylistpick.com


Hits: 9245 | Leave a comment