Look Great for Xmas - 3 Top Hair Treatments
The holidays are a time of family gatherings, work parties, and nights out with friends to celebrate. Of course, everyone is going to want to look their absolute best. Picking out the right dress and applying your makeup perfectly is one thing, but you can't afford to have a bad hair day when you should be focused on devoting your attention to creating special moments. Here are the top 3 hair treatments to ensure you will always look your best.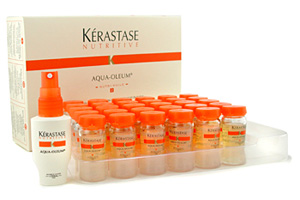 Kerastase Treatment
If you have hair that is dry or damaged beyond what can be remedied by a bottle of expensive conditioner, the Kerastase treatment may be exactly what you need. Nano-emulsion technology is used to adhere conditioning ingredients instantly deep into the shaft of the hair. As soon as you leave the salon, you will feel how much softer and silkier your hair is. The treatment usually lasts between one and two months depending on how well you take care of your hair after.
Brazilian Keratin Treatment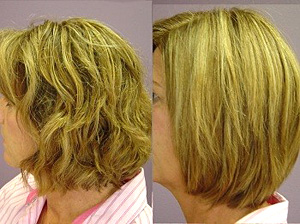 The Brazilian Keratin treatment will put an end to frizzy, curly, overly voluminous, or otherwise unmanageable hair. It uses a biopolymer ingredient that has become known as a liquid form of hair. This unique substance contains small keratin molecules that penetrate the hair deep into its cortex to improve the hair from the inside out. The quality of the hair is improved, and it even prevents further damage. You will instantly notice that your hair is stronger, more elastic, and nearly straight without having to take a flat iron to it. The Brazilian Keratin treatment may be on the pricier side, but it will save you hours of time in the bathroom if you are constantly battling your hair.
Environmental Hair Detoxifying Treatment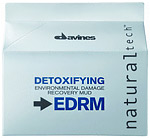 If you feel as though your hair is too flat or dull, the Environmental Hair Detoxifying treatment can rejuvenate it in one trip to the salon. A special type of recovery mud created out of clay and powerful liposomes with antioxidants work together to gently absorb the pollutants in your hair. Styling products, residue from hard water, and even microscopic particles in the air all have damaging effects on your hair. They attack the protein within the shaft to make it age and appear dull. However, this unique treatment will return the balance to your over-stressed hair and replenish the minerals.

These three hair treatments will allow your hair to shimmer and shine in all its glory throughout the whole holiday season. What is even better is that they will allow you to spend less time worrying about your hair so you can devote more time to being with the ones you love.



Hits: 14002 | Leave a comment