Jakarta Fashion & Food Festival 2012
Jakarta Fashion & Food Festival is back for the 9th time at Sentra Kelapa Gading area on May 12-27 2012. This year's theme is INNOFASHION, a mix of two words Innovation and Fashion, an interpretation of national culture richness in the fashion and culinary industry with the touch of latest trend.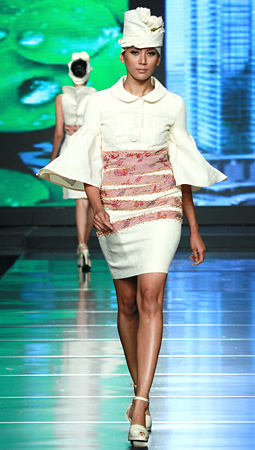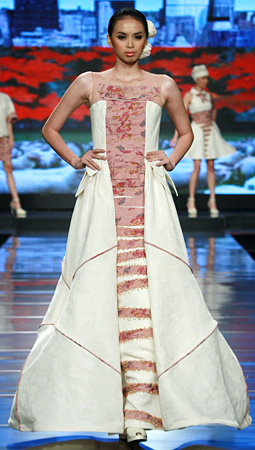 JFFF was first established in 2004, and ever since annually held on May. JFFF was born out of the idealism pioneered by PT SUMMARECON AGUNG Tbk, with DKI Jakarta Government through Tourism Dept.
JFFF has been persistent with the event diversity and worked well with several partners like Indonesian Association of Fashion Enterpreneur Designers (APPMI), Association of Indonesian Fashion Enterpreneurs (IPMI), Rumah Pesona Kain, Asosiasi Agency Model dan Talenta Indonesia (AAMTI), MRA Media, Grup Martha Tilaar, ESMOD, Grup Kompas Gramedia, Fashion TV dan Metro TV. In additional many supporting media partners help JFFF to grow and expand.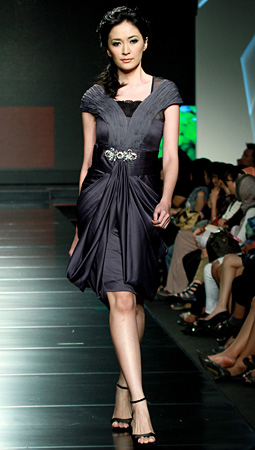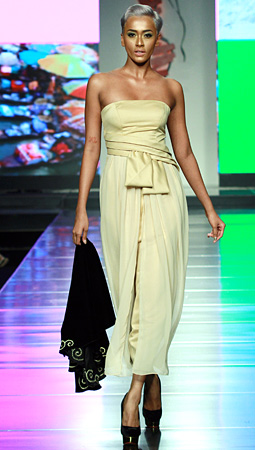 Various activities like Fashion, Food, and Entertainment are held for 16 days.

The festival began with an extraordinary show Gading Nite Carnival on May 12, 2012, the pioneer in Nite Carnival in Indonesia taking the roure circling Sentra Kelapa gading area. The theme was "WONDERLUSH" showcasing an exploration of natural resources and national culture. Visitors saw hundreds of participants in collosal and grand costume followed by decorated car parade, street dancers, teather act, and attractive lighting, closed with a spectacular Fireworks.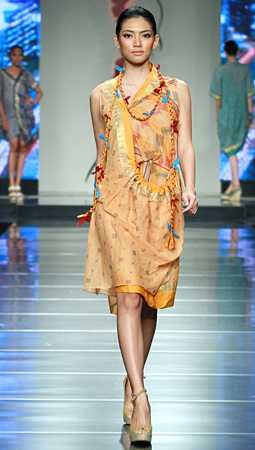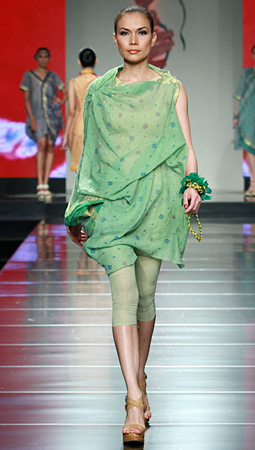 Following the Indonesia fashion industry growth JFFF tries to keep up with the elaboration to enhance the nation's economy. Based on the thoughts, Fashion Extravaganza program offers collection with 4 categories:
1. Indonesian label Designer, showcasing ready to wear collection of Indonesian top designers.
2. Indonesian Exclusive Designer, showcasing masterpiece collection from Indonesian Top Designers
3. Indonesian Fashion Brand, showcasing the best collection of national best brands
4. International Fashion Brand, showcasing the best collection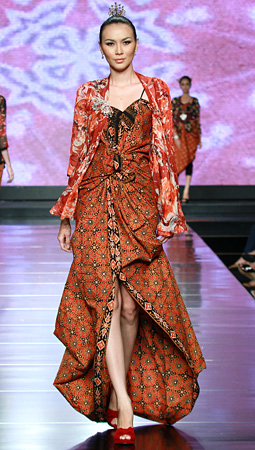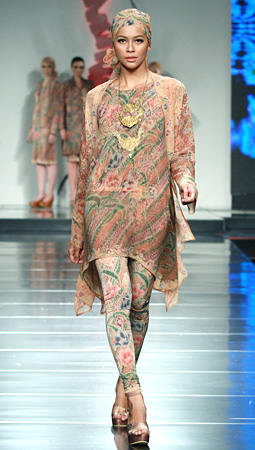 Appreciation to the names or institution considered meritorious and giving big contribution to the Indonesian Fashion Industry will be shown with the FASHION ICON AWARDs as the closing of the Fashion Extravaganza event.

Photos: image.net


Hits: 11615 | Leave a comment