Festival of fashion and beauty Varna 2012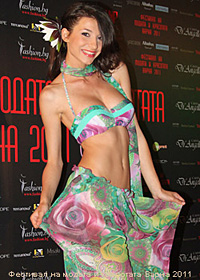 Festival of FASHION AND BEAUTY is the biggest and most prestigious fashion forum in North-east Bulgaria, which provides a possibility for different fashion brands /Bulgarian and foreign/, to present their collections to a specially selected audience. By tradition, the host of the forum is Grand Hotel Varna, and the organizer – Fashion Agency VIP Fashion Group.
This year the Fashion forum will be held on 22nd and 23rd of June at the summer garden of Grand Hotel Varna at the Resort Complex "St. St. Konstantin and Elena". Over 800 guests are expected to be at the Festival – representatives of cultural, business and social elite throughout Bulgaria. With this event, Agency VIP Fashion Group will officially launch the summer season.
During two evenings in succession, the latest fashionable collections for Spring - Summer 2012 will be presented by famous brands such as: "TRIUMPH", "AMNESIA", ENTRANCE /Reserved, Cropp, Mohito, House and Seven Hill/, Boutique "TAIS COUTURE" /"Vivienne Westwood" and "Moschino"/, children's fashion - CARNIVAL KIDS, as well as designer collections of Fashion house "VETEIDA", "OLISHA by Poli Petkova", Bridal house "Kalina", Fashion house "PARVA NOVA", Boutique "I D STYLE", fashion for men presented by "MSUIT" § "U.S.POLO", "PIER LUCCI" and "EDGE", boutique shoes with the brand "SARA PEN" and collection of diamond jewelry of "ALTANBAS".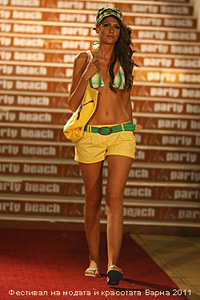 This season, as the previous ones, an announcer of the event will be the actor Simeon Lyutakov, and face - Iva Atanasova, the winner of the title Best Model Of The World 2011.

If you wish to present your collection in the event, please contact the organizers. Please, confirm your participation until May, 30th 2012 and send a short presentation of the collection you will present, as well as the logo of your brand to the mail: office@vipfashiongroup.com or vip_fashion@mail.bg


The charge for participation in one of the evenings of Festival of FASHION and BEAUTY - Varna for presentation of 12 models is 300 BGL (about 160 euro) without included tax.


Hits: 11948 | Leave a comment