Exclusive Costumes and Novel Designs at Vienna Life Ball 2012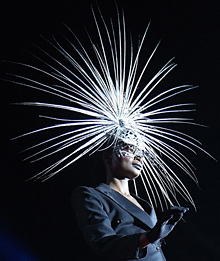 The 20th Life Ball was held on Saturday, May 19 in Vienna. The event is Europe's biggest AIDS charity fundraiser, first started in 1993 and held every year in front of the historic City Hall building.
The theme of 2012 was "Fight the Flames of Ignorance". Nearly 40,000 people dressed in colourful costumes attended this year's Life Ball. Among the guests were actress Milla Jovovich and former US president Bill Clinton.
"What is important ... is that we are here to educate people. That's why we're here, to say what's going on," said Jovovich.
"The rest of the world should be grateful to the people of Austria for continuing to support the AIDS Life Ball because the war against AIDS is far from over," Clinton said. He attended the event for his Clinton Health Access Initiative project.
The fashion show was held on a red-ribbon-shaped catwalk and presented creations by such names as Roberto Cavalli, Vivienne Westwood, Heatherette and Gianfranco Ferre.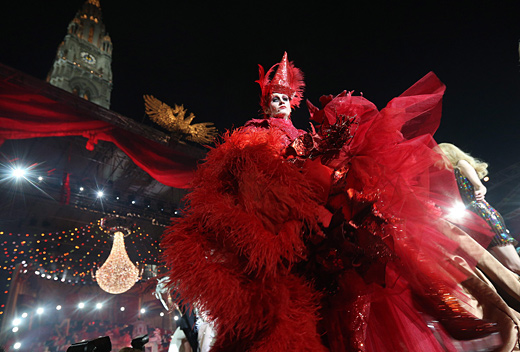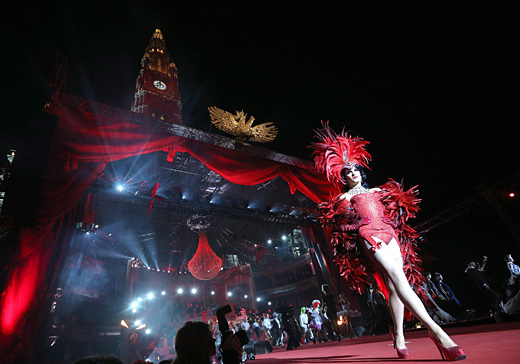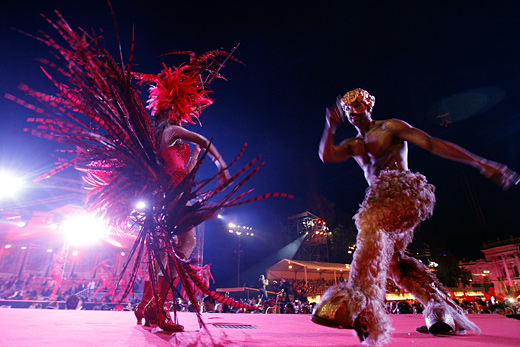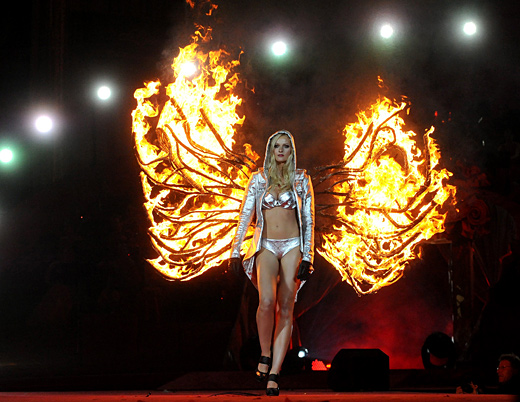 Hits: 11415 | Leave a comment