Bride Collection 2012 of MISS SELF. DESTRUCTIVE
The brand MISS SELF. DESTRUCTIVE brings us it's first collection for brides: "My sweet neo Victorian bride".
For the first time, MISS SELF. DESTRUCTIVEpush us into the world of the brides with a collection of clear Victorian inspiration, in which we also find flirtations with the burlesque glamour and vintage lingerie.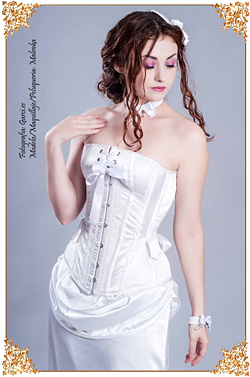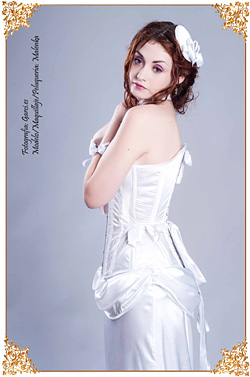 MISS SELF.DESTRUCTIVE collection is directed to a bride looping for different proposals, that wants to surprise in that special moment with garments elegantly original and different. A bride can opt for white or, why not also black.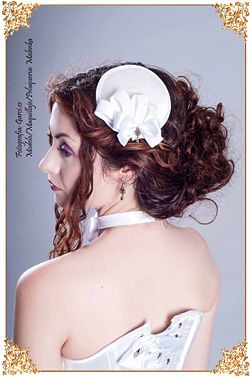 Beautiful satins and delicate drop volumes are mixed with ribbons, bows, lace, feathers and tiny pendants in sets of corsets, mermaid tail skirts, boleros, and in the line of "BRIDAL ACCESSORIES" where we find coiffures, crinolines, bloomers, bracelets and earrings… For totally irresistible prices.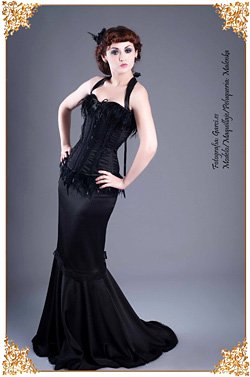 From this collection, MISS SELF. DESTRUCTIVE gives the possibility to customize your bridal dress based on your preferences, always with a personalized and extremely careful service.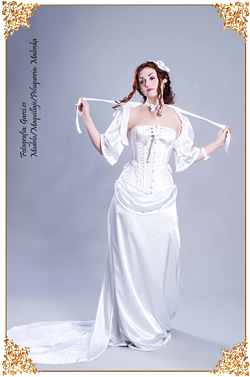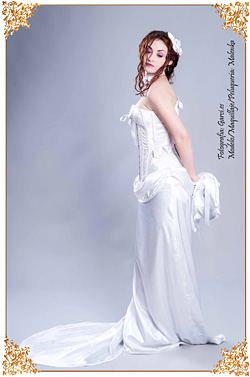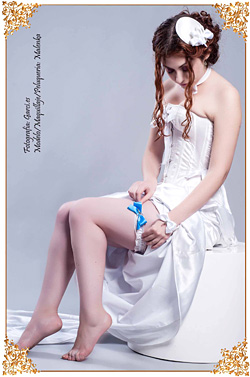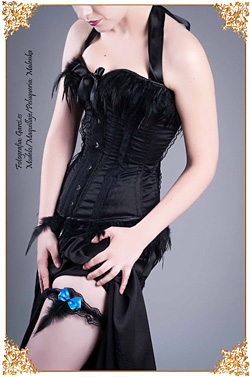 Hits: 7943 | Leave a comment