Miss China is the new Miss World 2012
Miss China Yu Wenxia won the Miss World 2012 title in a competition with 116 contestants from all over the world in Ordos, China metropolis, located in Inner Mongolia, northern China.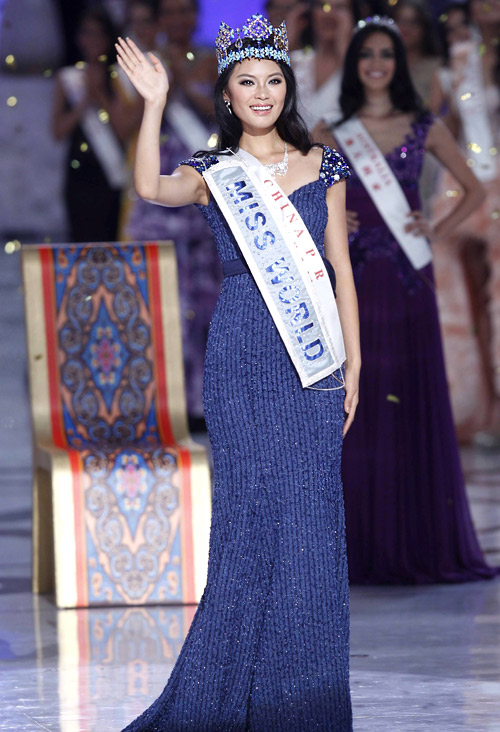 Miss World 2011 Ivian Sarkos from Venezuela put the crown on the head of the new winner on the lavish ceremony, organized at the futuristic stadium "Dongsheng" in the city center, on the edge of the Gobi Desert.

The 23-year-old aspiring music teacher Yu Wenxia said when asked why she should be crowned: "When I was young I felt very lucky because so many people helped me, and I hope in the future I can help more children to feel lucky".
First and second runner-up are respectively Sophie Moulds from Wales and Jessica Kahawaty from Australia.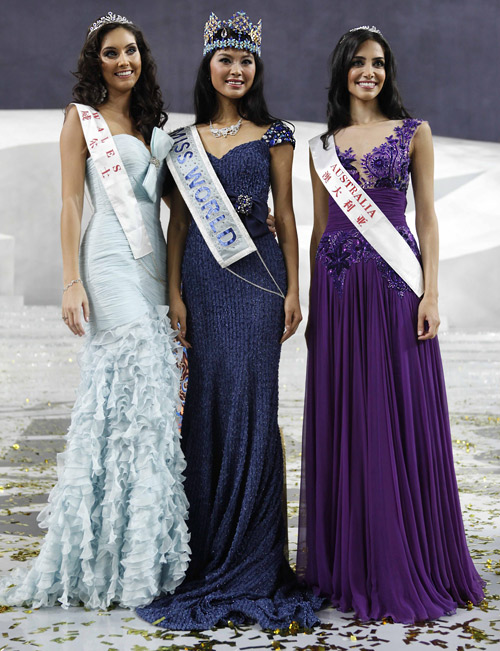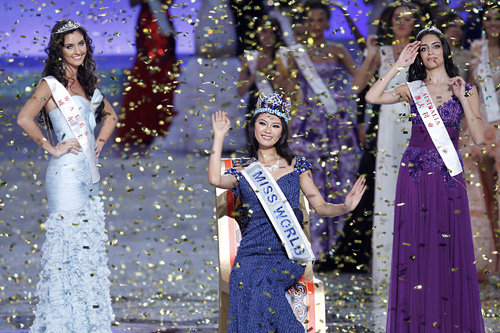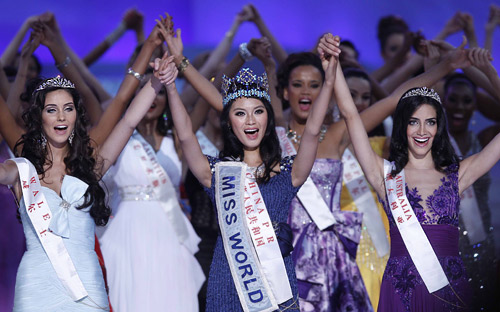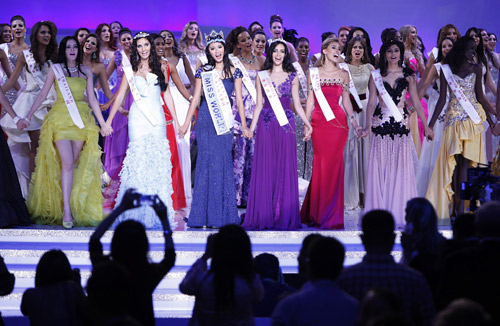 Photos:
1. Newly crowned Miss World 2012 Yu Wenxia from China waves to the crowd at the finals of the Miss World pageant in the Dongsheng Stadium in Ordos, Inner Mongolia, China.
2. - 4. Newly crowned Miss World 2012 Yu Wenxia (C) from China, first runner-up Sophie Elizabeth Mould (L) from Wales and second runner-up Jessica Michelle Kahawaty (R) from Australia.
5. The final of Miss World 2012.
Photo © EPA/HOW HWEE YOUNG


Hits: 29737 | Leave a comment