Fashion trends for Spring-Summer 2013 from London Fashion Week
As London Fashion Week is over, we can now point some key fashion trends for Spring/Summer 2013 in the designer collections.
The combination of black and white is still favourite to most of the designers, but in some collections they combine also with the trendy blue and gray. The combinations are in geometric forms, for example in the models of Antonio Berardi and Peter Pilotto or florals in the collection of the brand Unique.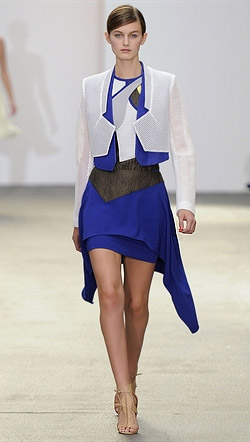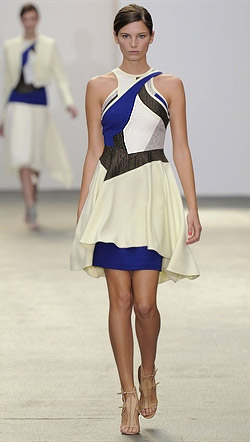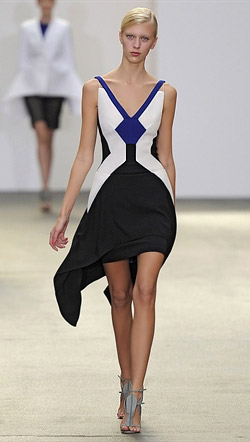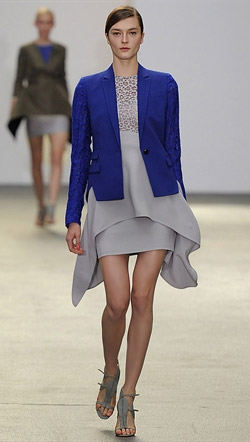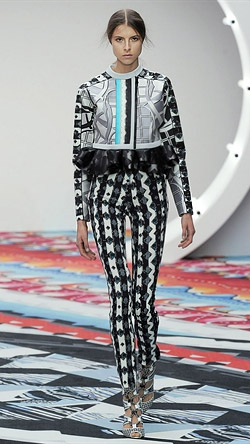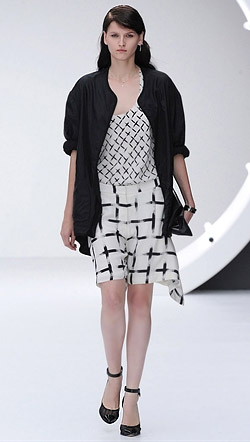 The combination of different patterns in one model is another key trend - different geometric forms and motifs, dots, spots, zig-zag, stripes, lines and flowers combine in the most unpredictable way in the models of Michael van der Ham and Peter Pilotto.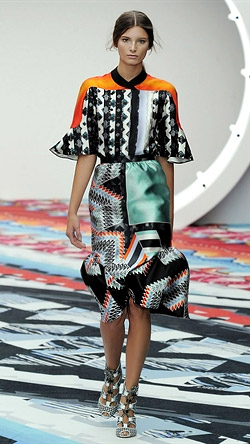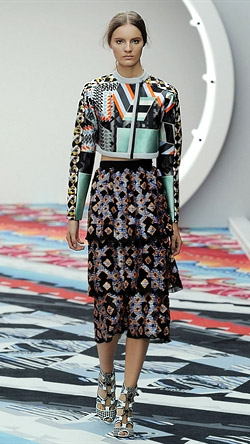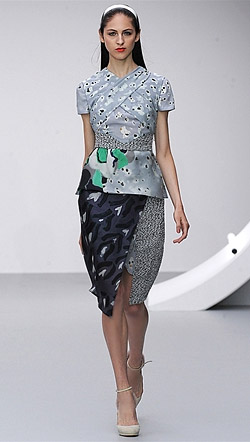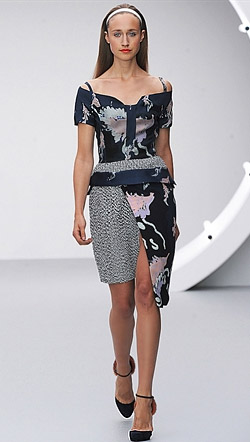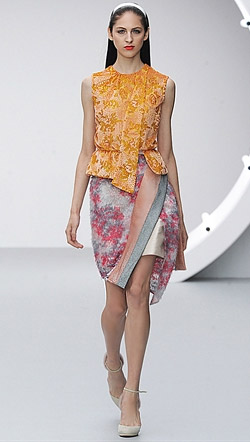 As for the cuts and style, the volume sleeves are presented in the collections of Burberry Prorsum and Christopher Kane.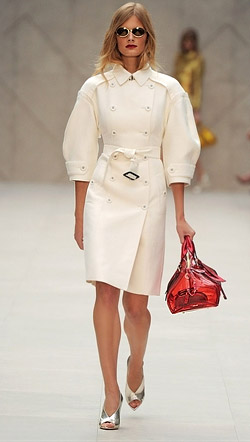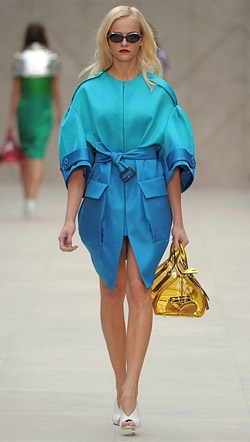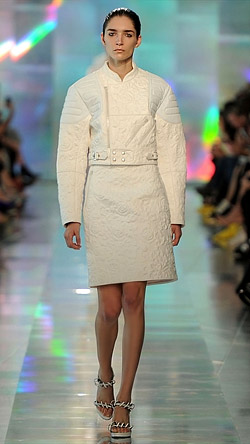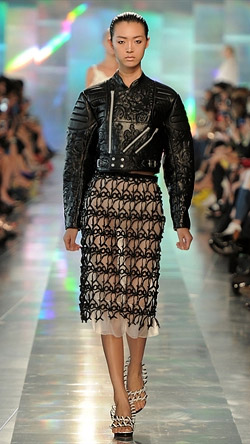 Very fashionable are as well the ultra short jackets of Burberry Prorsum.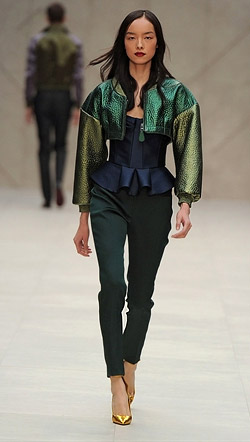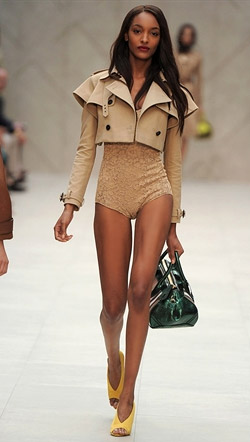 The shining fabrics will be very popular for the season, being seen in most collections. There are entirely shining clothes or combinations of shining with plain textiles.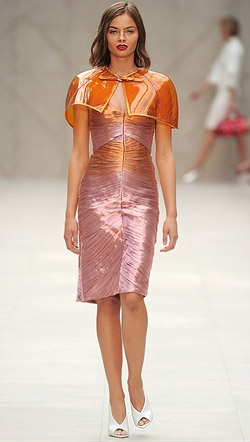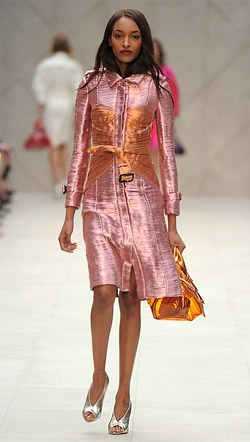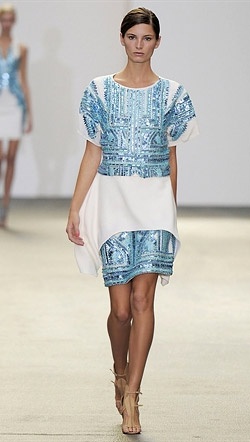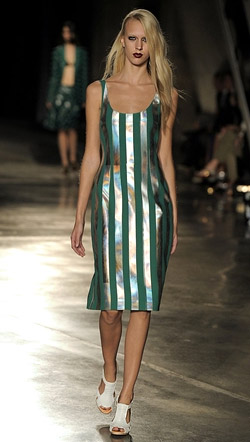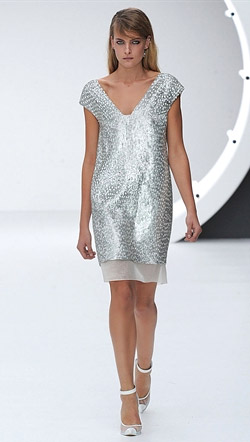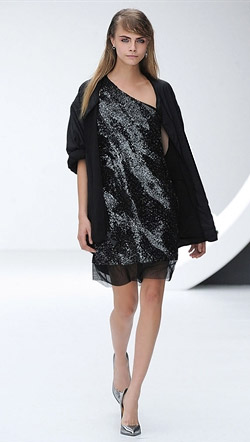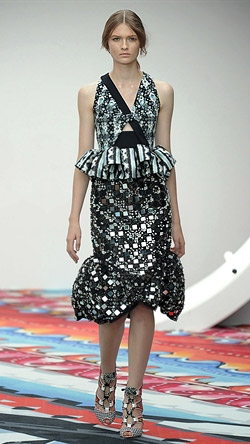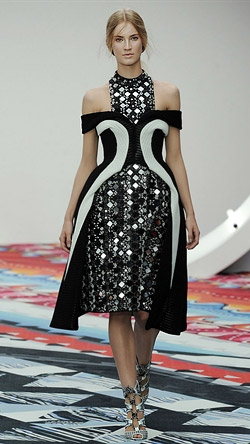 Transparent fabrics are also a popular trend, but the models do not reveal everything and leave a place to imagination.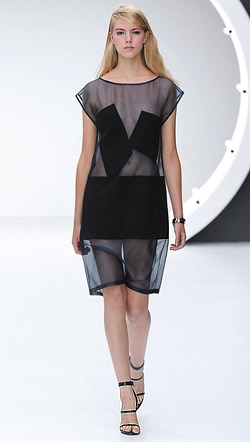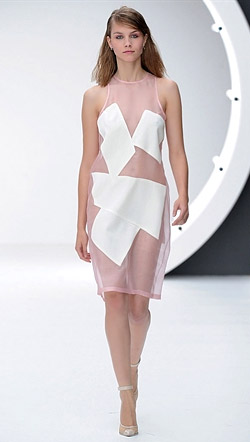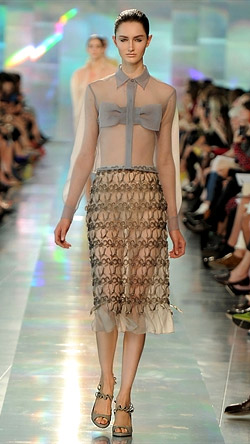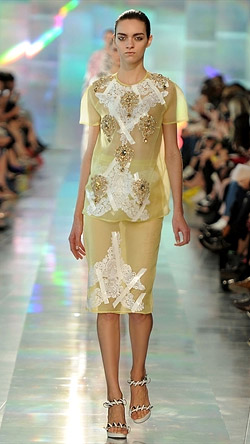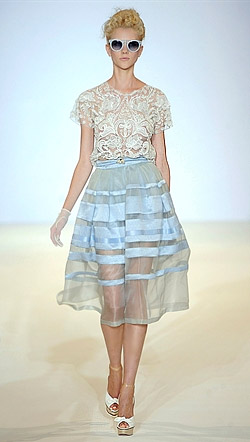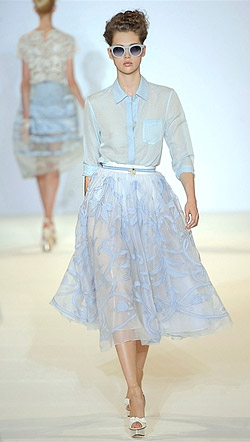 Among the colours, beside the classic black and white, dominate the blue and bold red.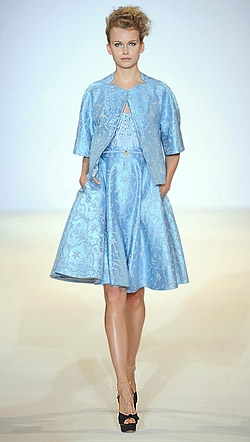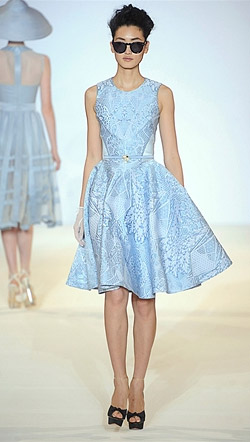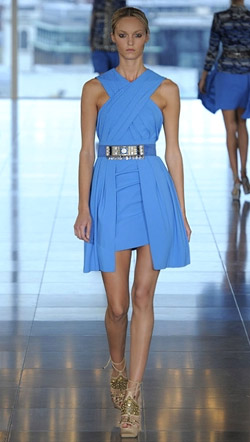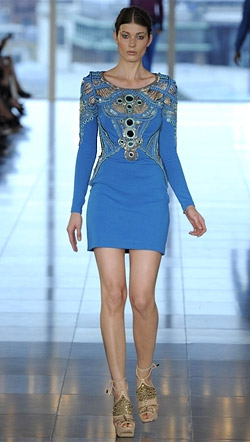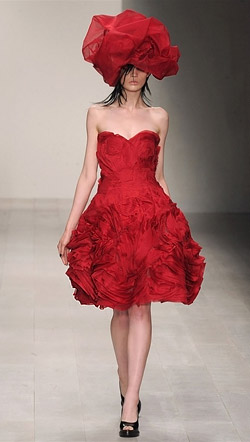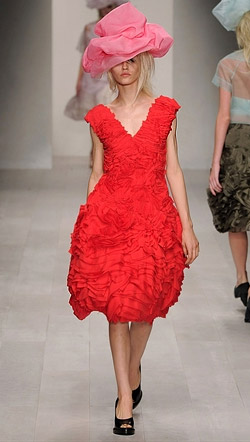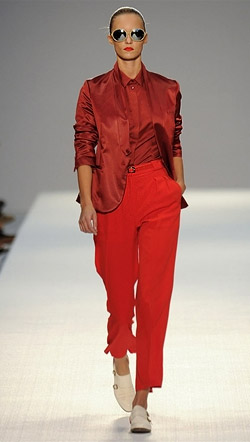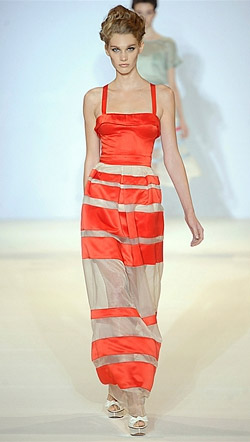 Beside floral prints can be seen as well natural pictures - leaves, fruits and vegetables, animals. Most colourful are the models in the collection of Issa London.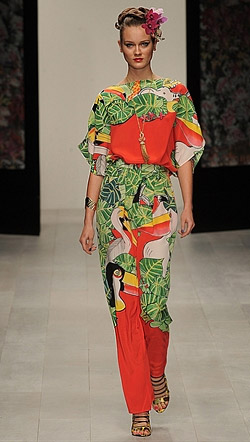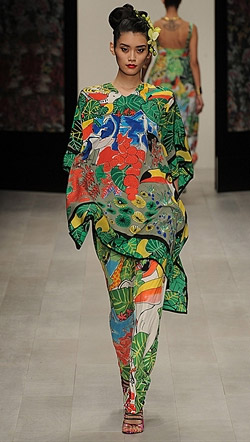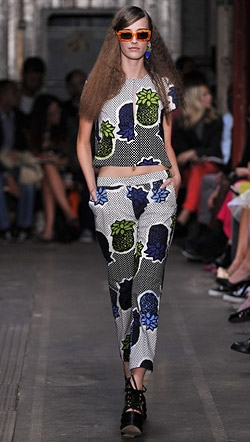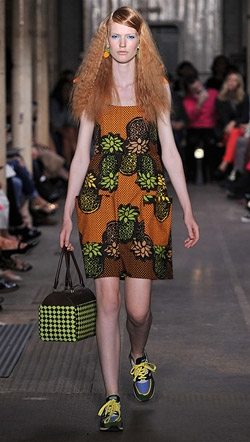 Photos: londonfashionweek.com

1. - 4. Models of Antonio Berardi
5. - 6. Models of Peter Pilotto
7. - 8. Models of Unique
9. - 10. Models of Peter Pilotto
11. - 12. Models of Michael van der Ham
13. - 14. Models of Burberry Prorsum
15. - 16. Models of Christopher Kane
17. - 20. Models of Burberry Prorsum
21. - 22. Models of Antonio Berardi
23. - 24. Models of Jonathan Saunders
25. - 26. Models of Unique
27. - 28. Models of Peter Pilotto
29. - 30. Models of Unique
31. - 32. Models of Christopher Kane
33. - 36. Models of Temperley London
37. - 38. Models of Matthew Williamson
39. - 40. Models of John Rocha
41. Model of Paul Smith
42. Model of Temperley London
43. - 44. Models of Issa London
45. - 46. Models of Moschino Cheap And Chic


Hits: 14881 | Leave a comment