The Flowers 2013 collection by Sofia Borisova - luxury and seduction
On 9 October in the HITACHI showroom fashion house Romantika Fashion presented its newest collection The Flowers – 2013 by Sofia Borisova, part of the line Woman Fashion.
Before the start of the show the businessman Nikolay Mladjov and the famous Bulgarian designer Sofia Borisova welcomed their guests and each lady received a lace rose, hand-made especially for the occasion.
HITACHI showroom was transformed into a true center of fashion in black and white and a catwalk with a length of 22 meters.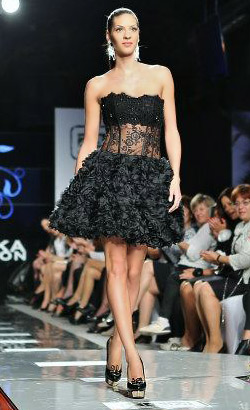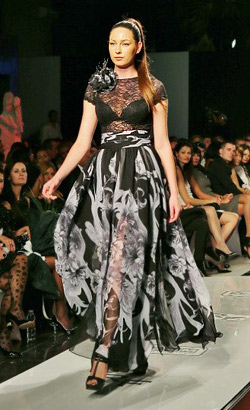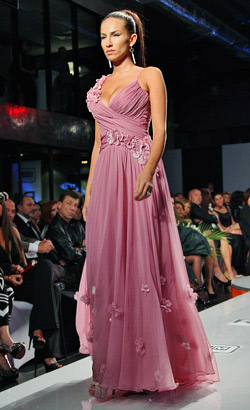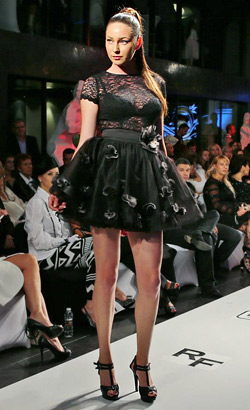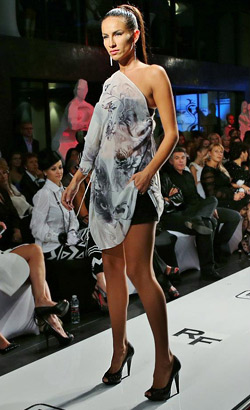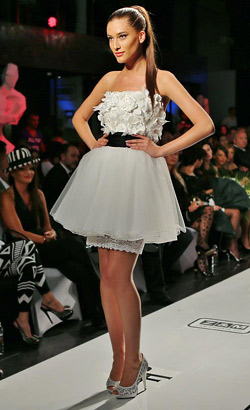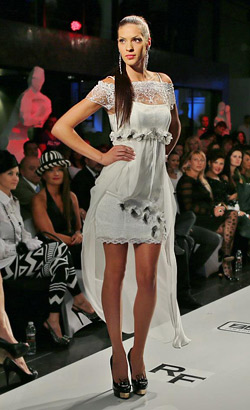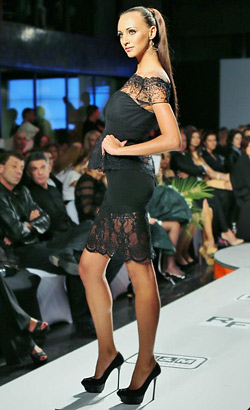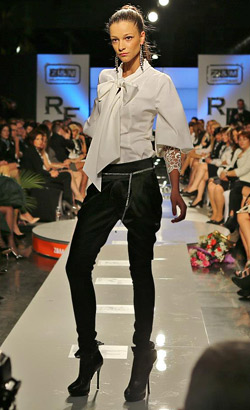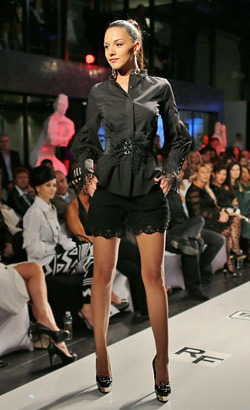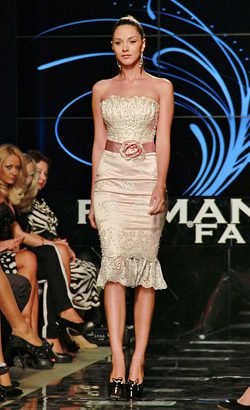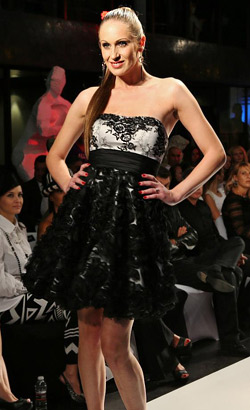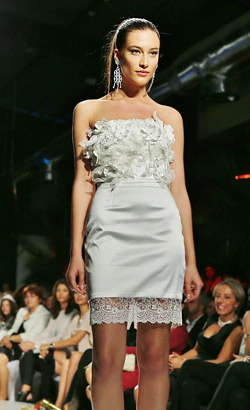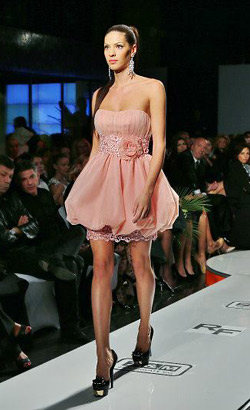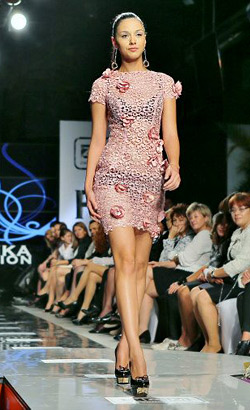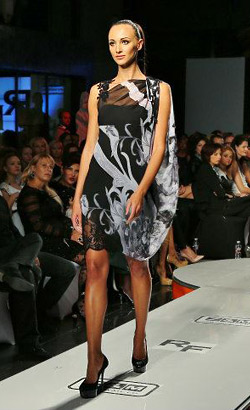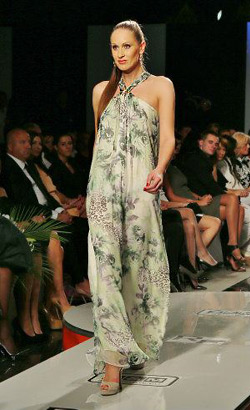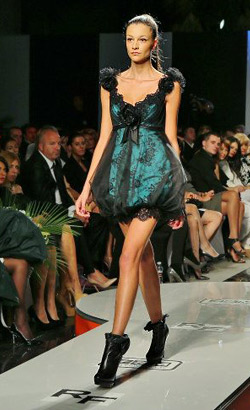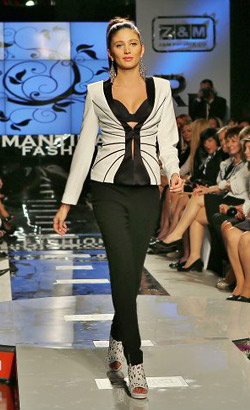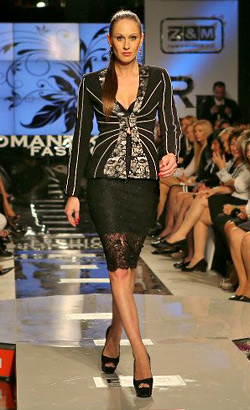 The climax of the show was of course the bride, which appeared in a rather extreme and unusual way. A huge machine front loader HITACHI has lifted the bride three meters from the ground and gradually put her down.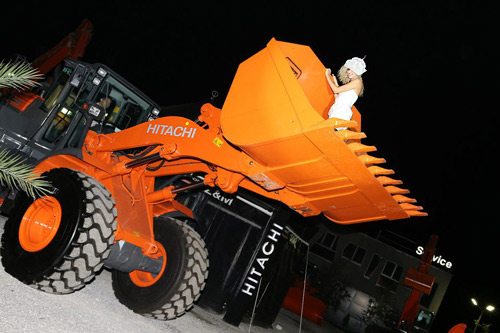 The Flowers by Sofia Borisova 2013 is inspired by the spirit, which is sent out by the flowers and their leaves. In each outfit in a different form exist flowers. A hit in the collection are shirts and lace pants combined with tailored jackets and skirts. Rich tulle skirts and fairy dresses are not absent as well.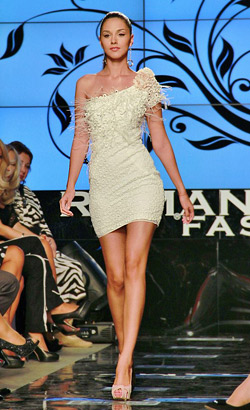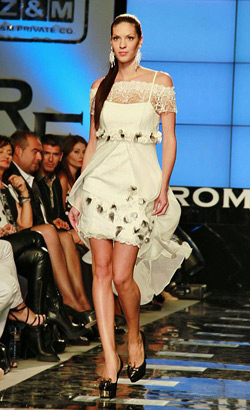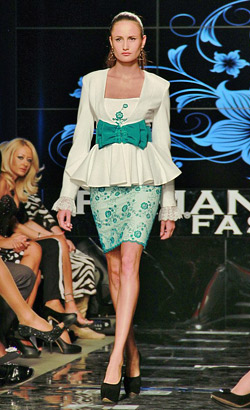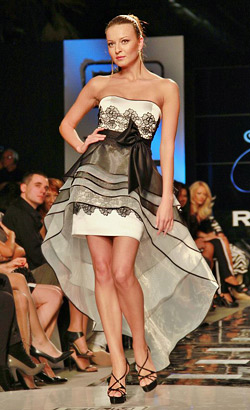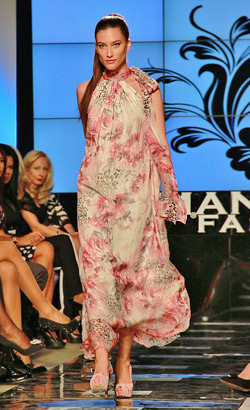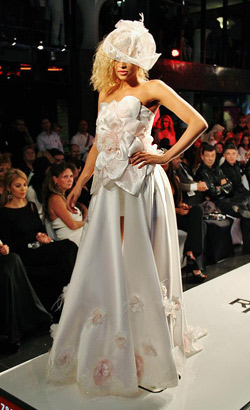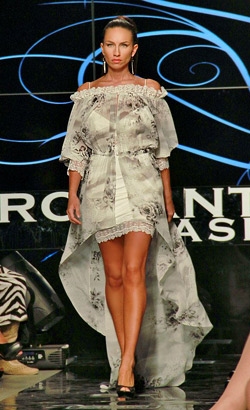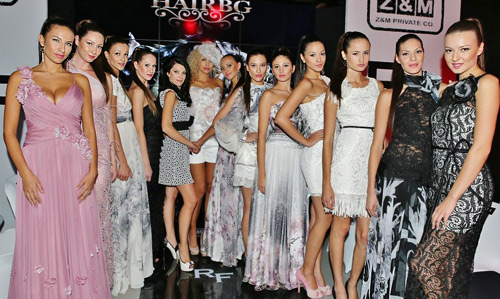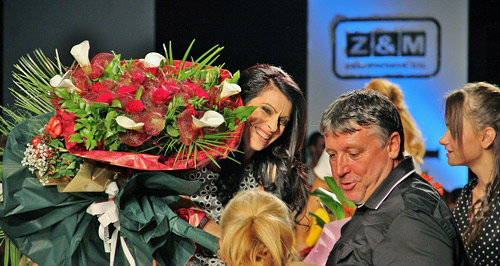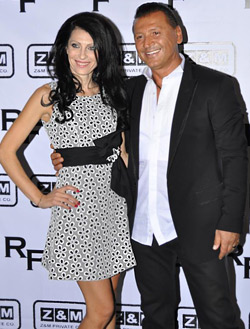 Fabrics: tech fabrics: Yasmin and Naomi (combination of viscose and wool), retro lace, sheer pure silk, chiffon, satin, shantung and fine tulle, cotton
Line: Business and elegant line, lace jumpsuits, jackets and trousers with intricate patterns, mini dresses
Colors: black and white combination is dominant in the collection, there are dresses in green, red and color "rose"
Hairstyles: Desislava Ignatova - HAIR BG and Rossi Ivanova
Makeup: Ceco Andreev
Shoes: Glaza, specially made for the show




Photos:

1. - 28. Models from the collection The Flowers – 2013 by Sofia Borisova
29. The designer Sofia Borisova
30. The designer Sofia Borisova with the models, presenting the collection
31. The designer Sofia Borisova
32. The designer Sofia Borisova and the businessman Nikolay Mladjov, owner of HITACHI

Photographer: Highlife


Hits: 8680 | Leave a comment