Frankie Morello with Spring/Summer 2014 Collection
The Frankie Morello brand was founded in 1999 as a result of a meeting in styles between Maurizio Modica and Pierfrancesco Gigliotti.
Maurizio Modica gained work experience in Paris and Milan, starting in the artistic field as performer, choreographer, set and costume designer for a wide number of theatre and dance events, before working with Alessi, thanks to which he arrived in the world of design. With Alessi, he organised events, exhibitions and workshops, among which the "FFF" meta-project.
Pierfrancesco Gigliotti graduated from the Politecnico di Milano with a thesis called "The suit as architecture of the body". He has worked in Milan, Stockholm, New York and Tokyo.
The limelight turned to the Frankie Morello brand in 1999 with the men's spring/summer collection, which immediately called the attention of prestigious international periodicals and important buyers. Today, despite the evolution and eclecticism shown in expressing a form of fashion aiming to step outside convention, the two designers have not lost their strong identity, continuing to offer garments with fresh sartorial content.
Their philosophy expresses the consideration of a defect, that defect perceived as artistic detail, the imperfection that can be worn, structured and destructured. The suit is conceived as "art" to be worn.
Order arises from disorder. Disorder springing from a mixture of fabrics, themes, colours and settings that together are incongruous, but are characterised by clear keys to interpretation. A refined balance of opposites, pleasingly in harmony with each other, in which minor details become the characteristic elements of a garment.
So look at the new Spring/Summer 2014 collection presented at Milan Fashion Week.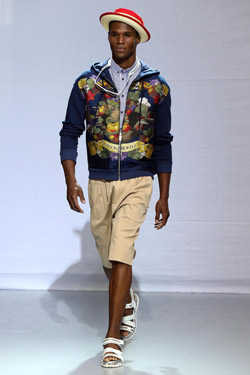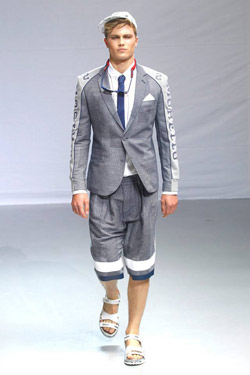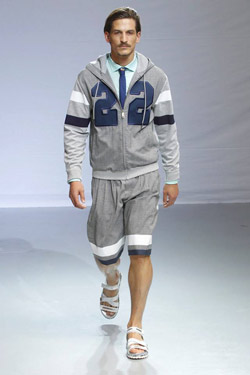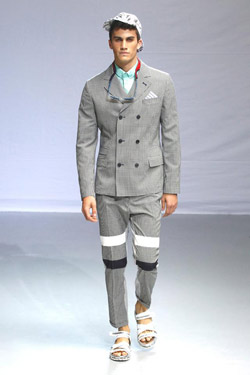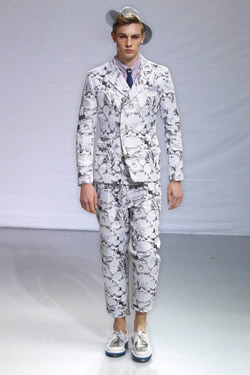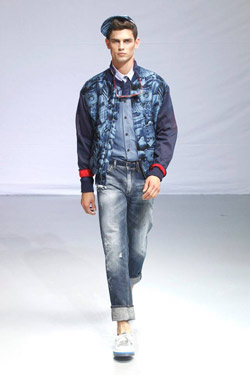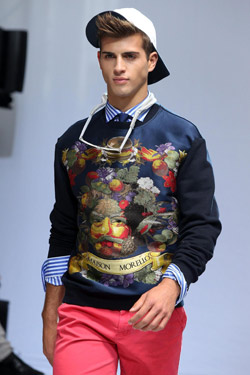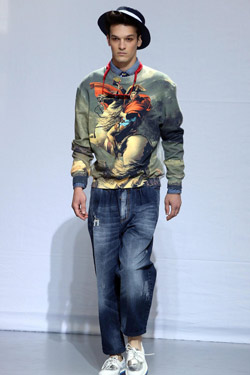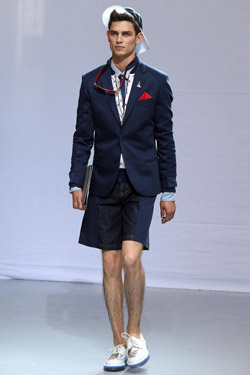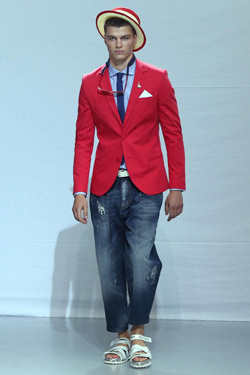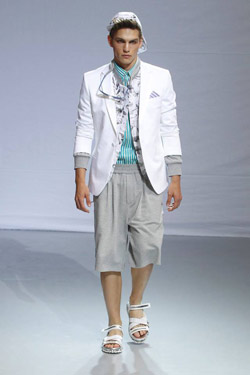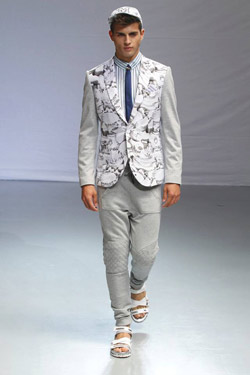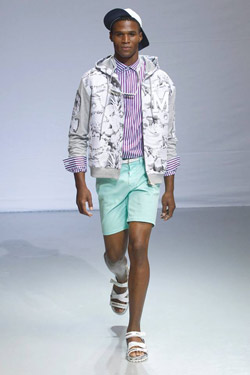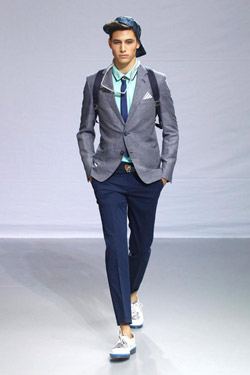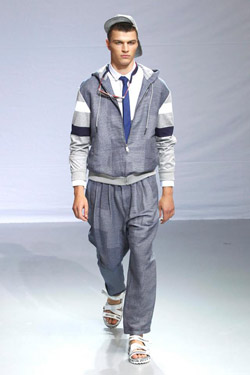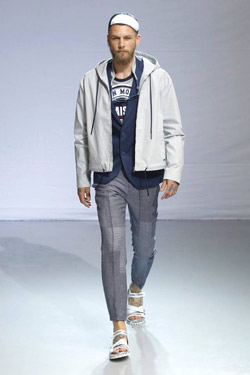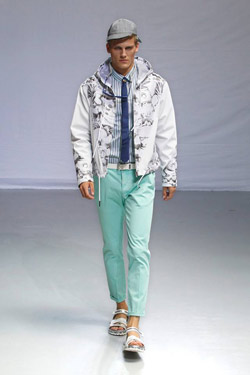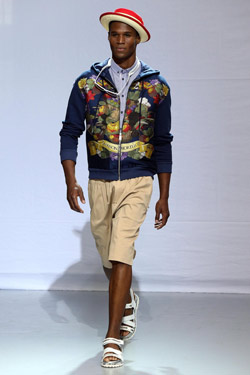 Hits: 8665 | Leave a comment