Y-3 Spring/Summer 2014
This season, Y-3 gets graphic with renowned art director Peter Saville, whose hyper-colorful designs form the basis of a collection inspired by digital noise and named "Meaningless Excitement". The title is both a critique and celebration of Internet culture—its heights and depths—as well as the relentless pursuit of the next big thing.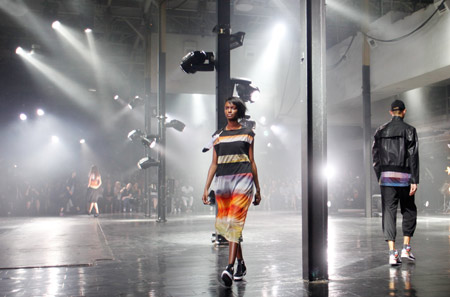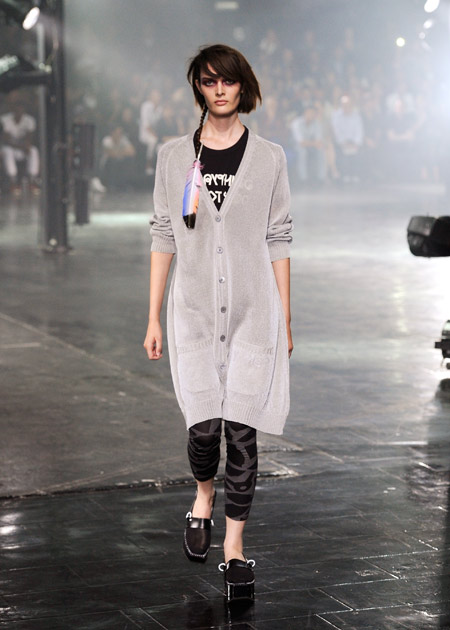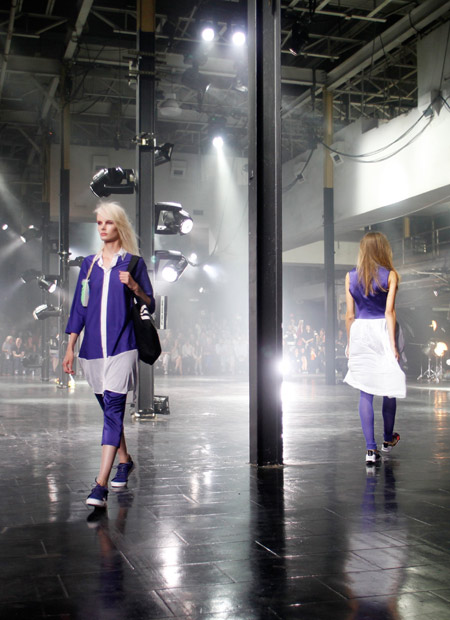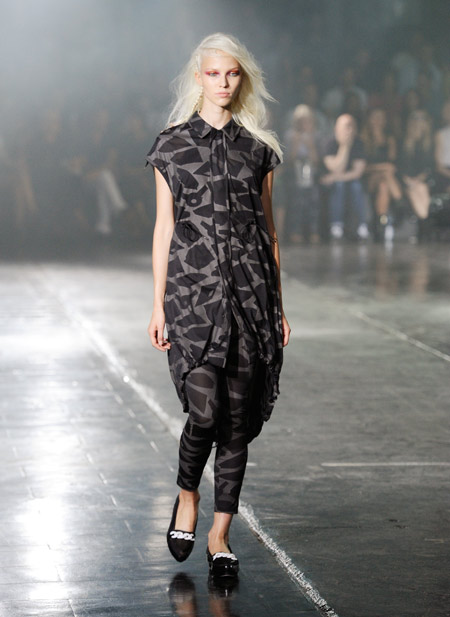 On the runway, this is clearly seen in Saville's acid-bright prints and distorted slogans, which swirl across sleek, paired-down clothing for men and women. Shown in midtown Manhattan on Sunday, September 8, 2013, as part of New York fashion week, the collection blended the strictness and elegance of Japanese tailoring with sartorial icons of Americana like the sweatshirt, the cargo pant, and the jumpsuit. Models walked the runway to music by TK band while a front-row crowd including TK celebrities looked on.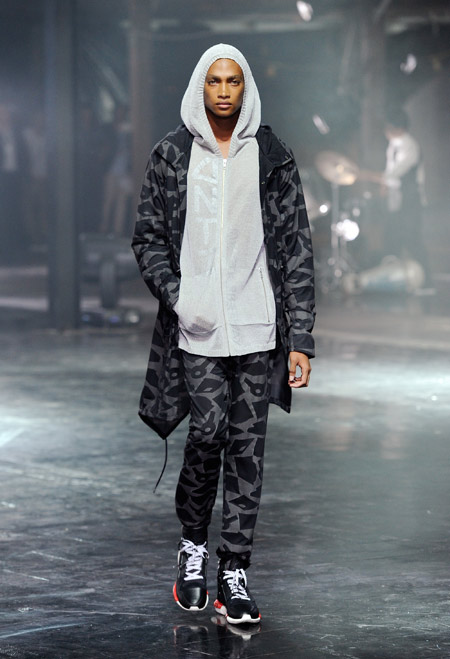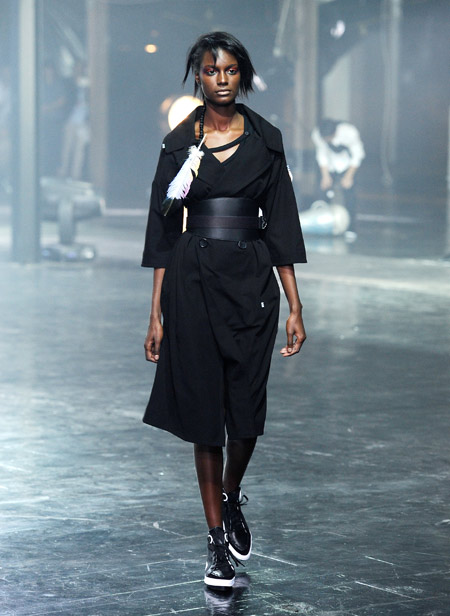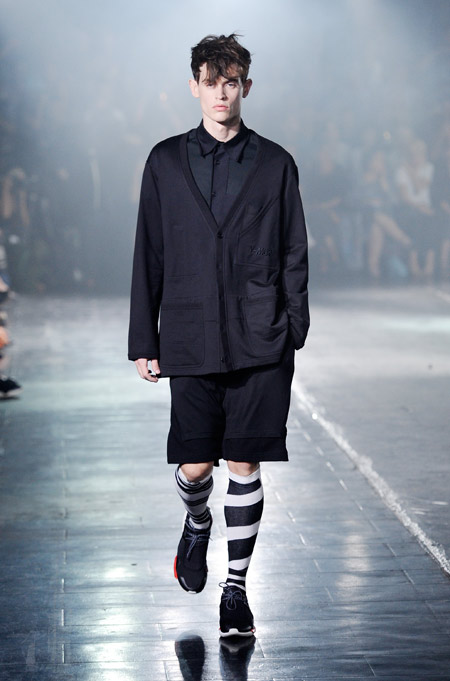 This Y-3 collection served as testament to the irreverent brilliance of Peter Saville, famous for the album artwork he created for legendary bands like Joy Division, New Order, and Suede. Saville found inspiration in the vastness of the Internet, culling images and words from online forums, social media, and personal blogging platforms. He then cropped, painted, and warped these materials into an authorless and strangely beautiful pulp, which Y-3 blasted across classically American styles deconstructed through Japanese tailoring.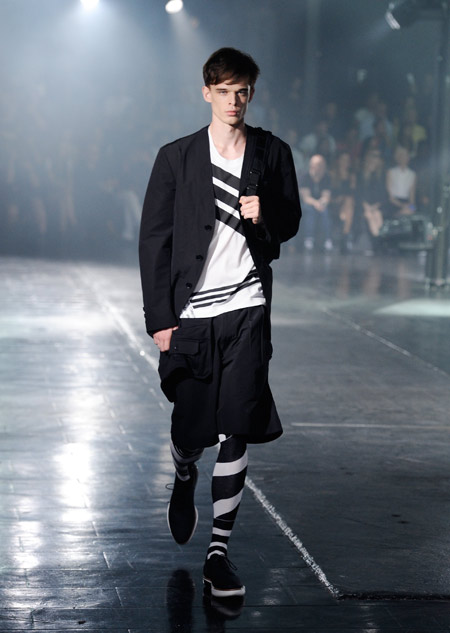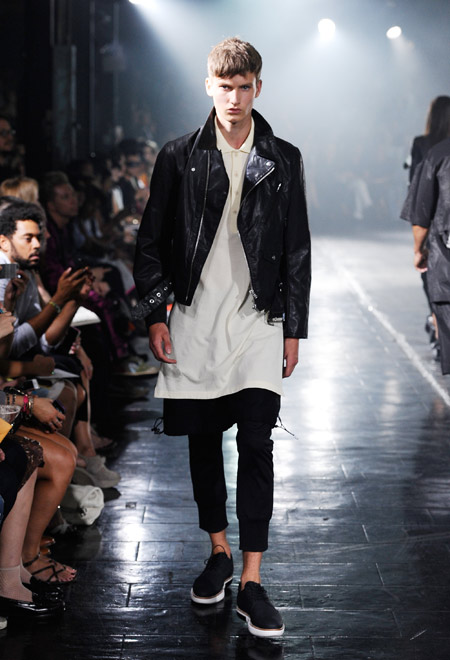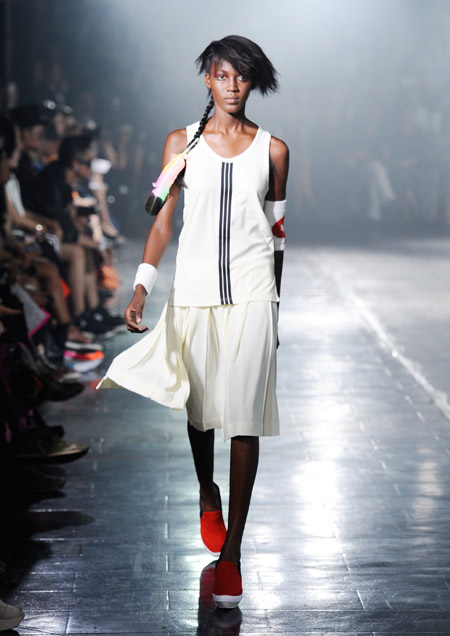 Read more: world-fashion.info


Hits: 13166 | Leave a comment