Versace Spring/Summer 2014 Ready-to-wear collection
Inspired by "the street - which is the new catwalk", she did, in fact, let the Versace girl breathe a little. Not only that, she made a play for ordinary fabrics and gave them Versace swagger.
Full skirts of woven raffia bounced around beneath linen and denim mix jackets, while silk T-shirts were emblazoned with the brand name as would befit a rock band, and boasted chainmail sleeves.
The palette was pastel soft – pale blue leather jeans had sheer side panels with floral leather appliqué – and then the eveningwear meant the floral motifs reappeared in glittering embellishment on nude chiffon body stockings.
This collection of Versace help to form the trends for Spring/Summer 2014.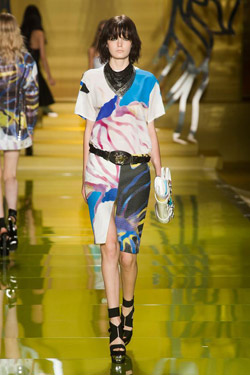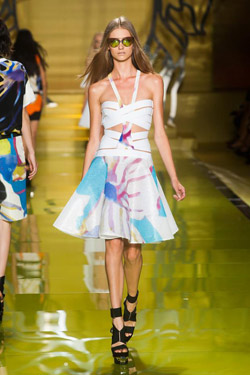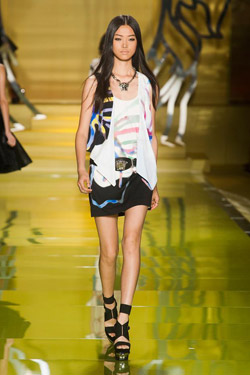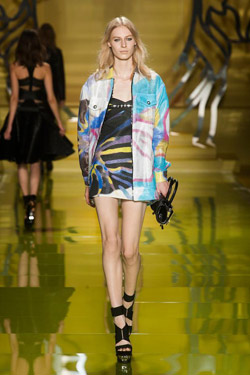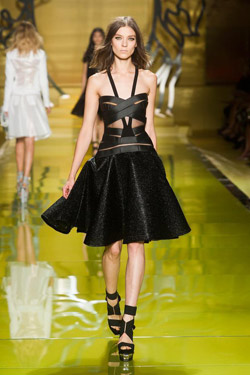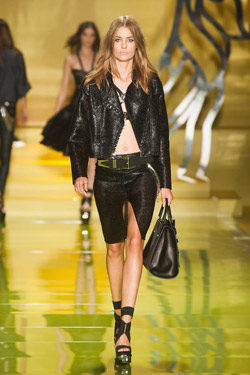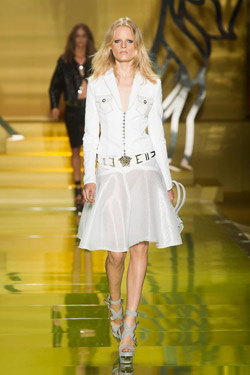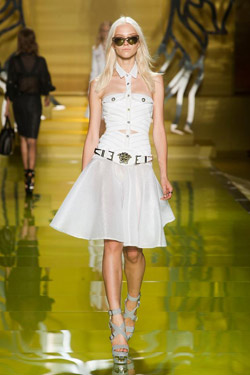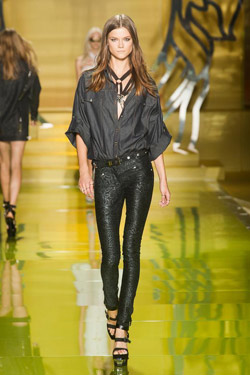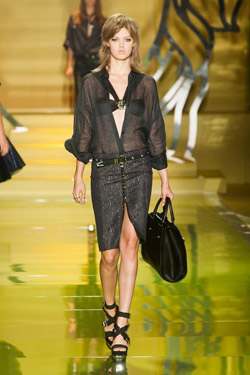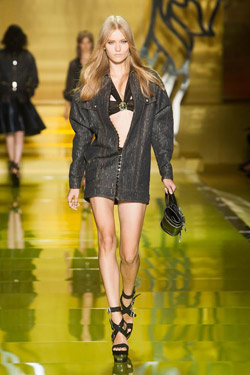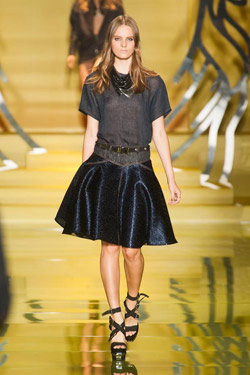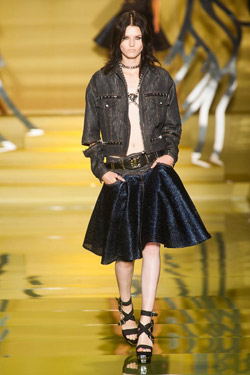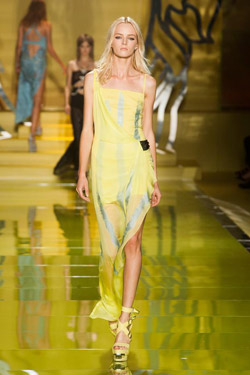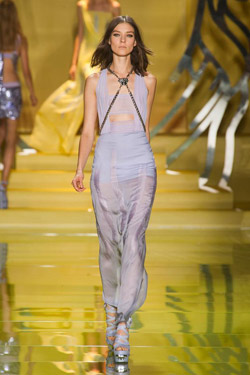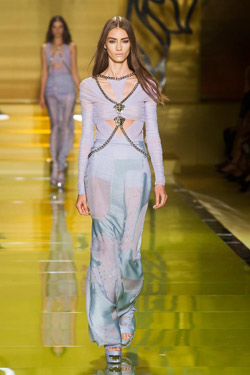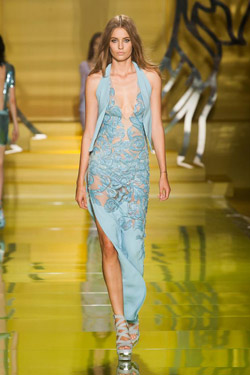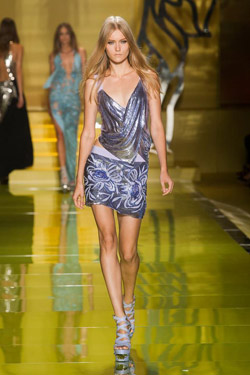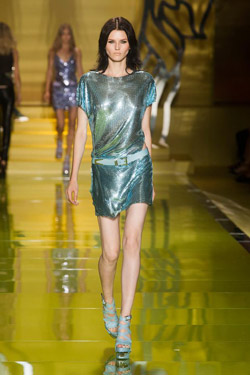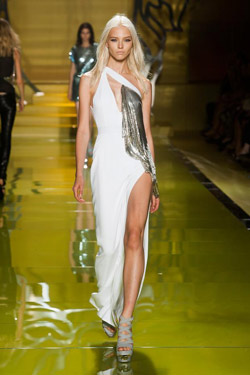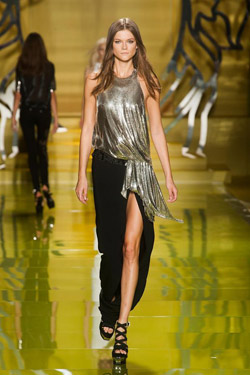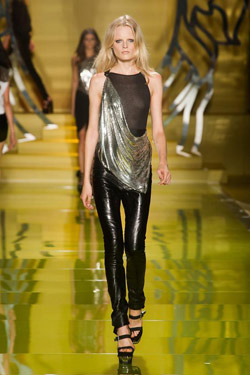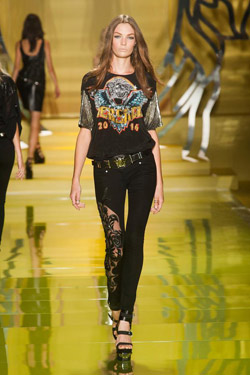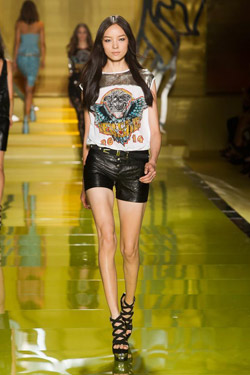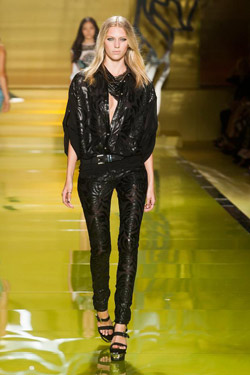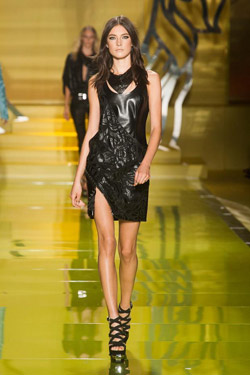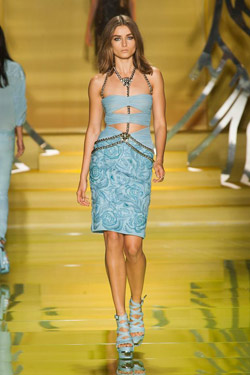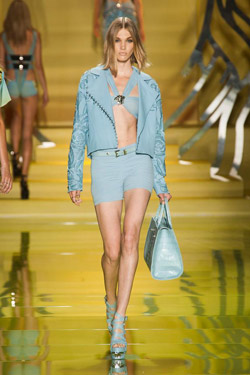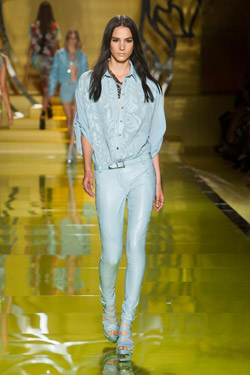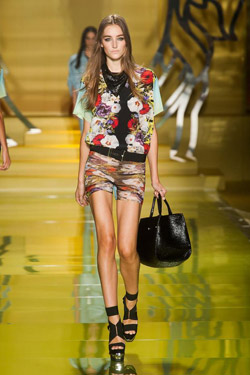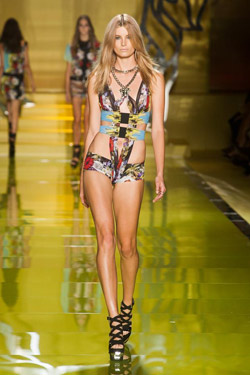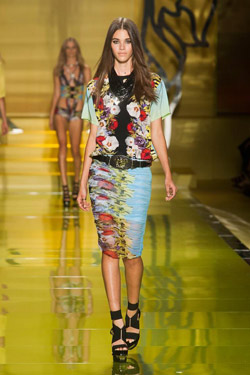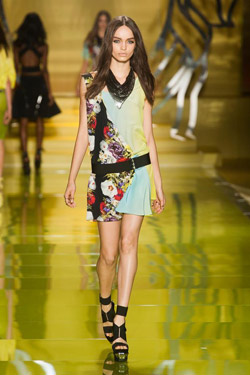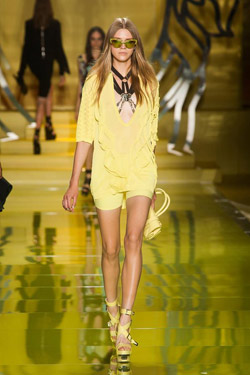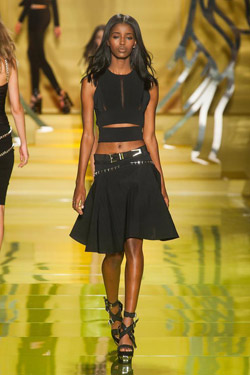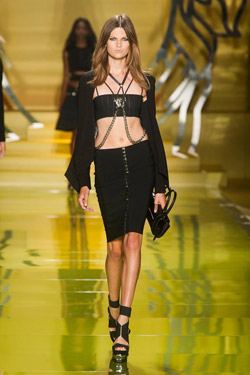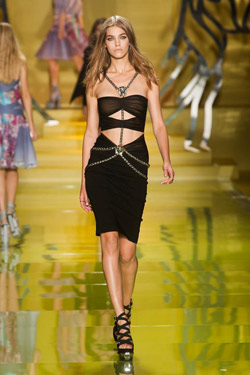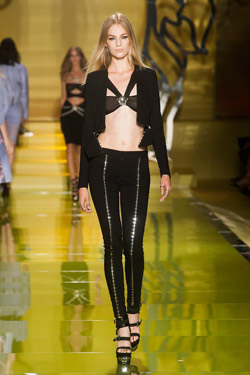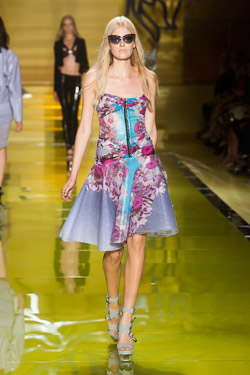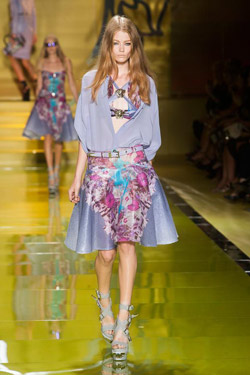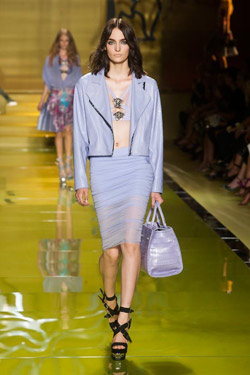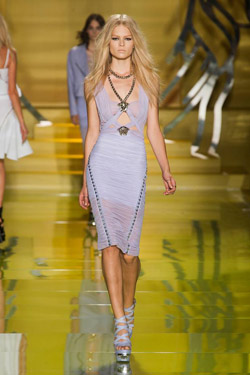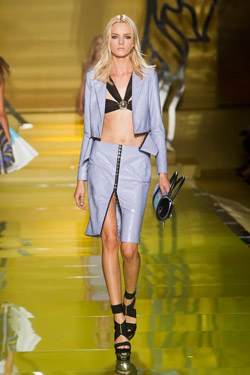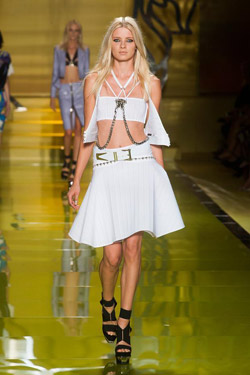 Hits: 5788 | Leave a comment