Color trends for Spring/Summer 2014
The color trends for Spring/Summer 2014 come with a harmonious fusion of delicate pastel and bright which together make the most charming and balancing pairs. Sensual, energetic and attractive colors promise to revive your wardrobe. The described color trends are based on the famous Pantone Color Institute.
Basically, the color trends for Spring/Summer 2014 can be divided into two large groups: pastels and bright. Despite their conflicting functions, they make the most interesting color pairs, creating a perfectly balanced modern look. These spectacular color groups include the following fashion colors:
Placid Blue
Tranquil pastel hint of the placid blue is the hottest trend of the season. It comes bundled with muted tones this summer, and it is used as a neutral color - a basis for further creative color experiments.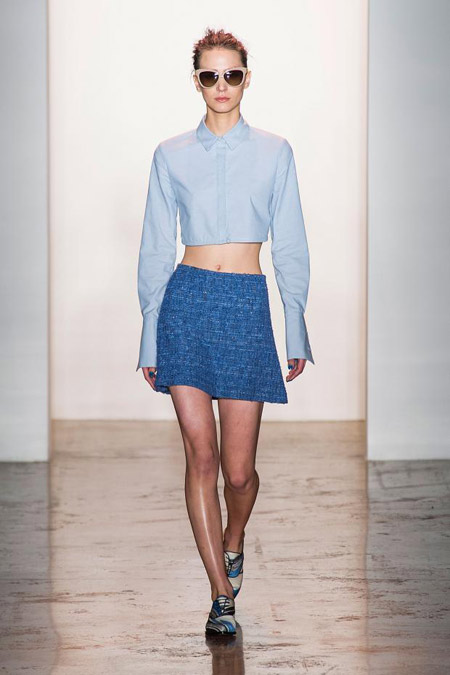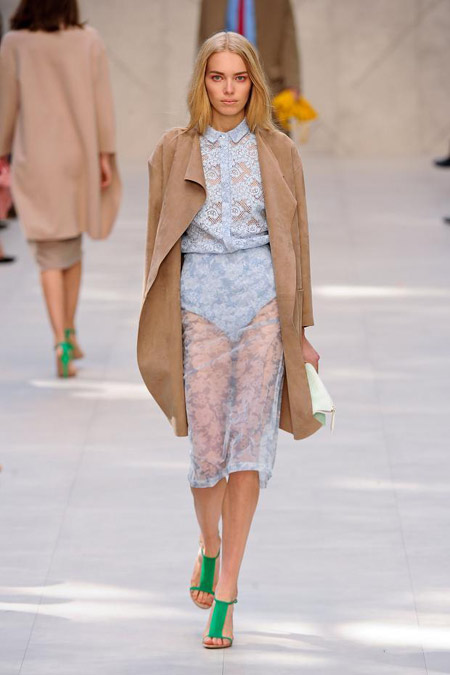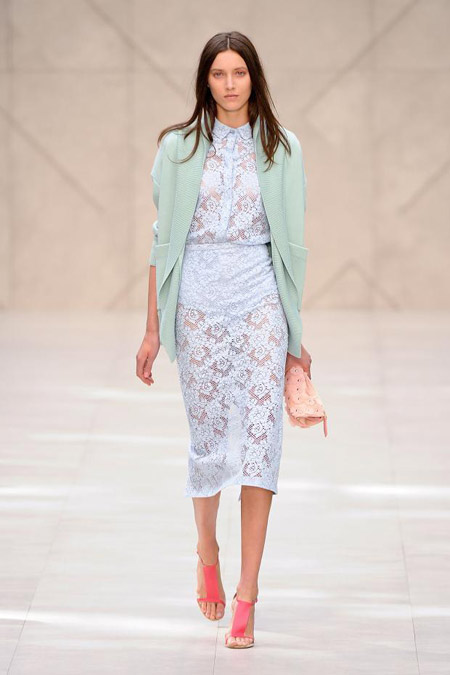 Violet Tulip
Sensual and elegant, the purple tulip causes a feminine liberation, melancholy and romanticism. The best thing about this pastel is its flexibility, as it makes a perfect combination with almost any color without appearing gaudy or vulgar.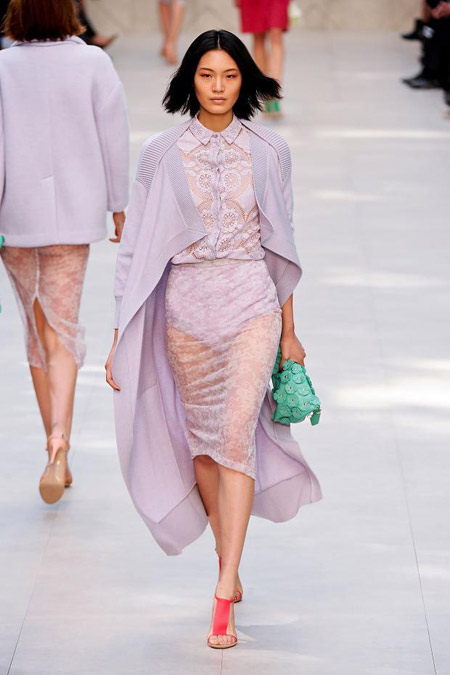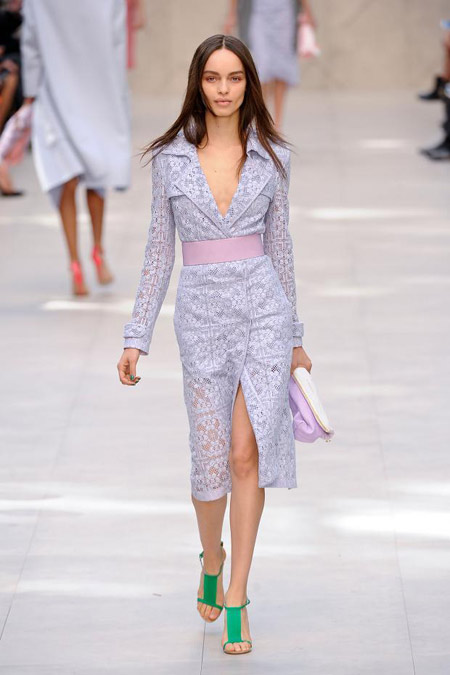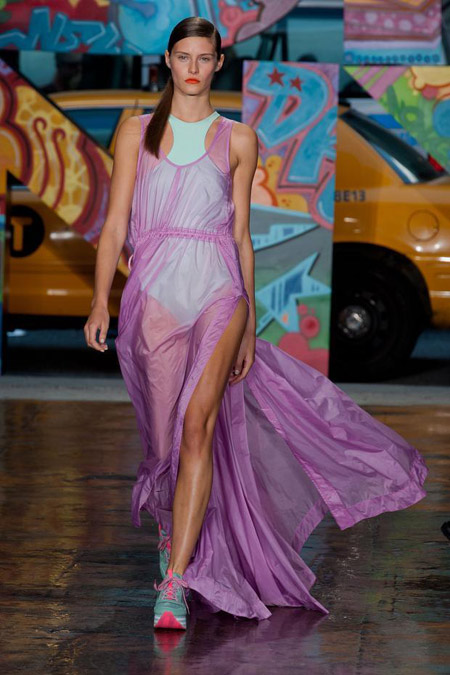 Hemlock Green
The hemlock green is a symbol of peace and quiet. It belongs to the group of pastel trends of the season. The combination with another shade of green embrace the cool summer. It seems particularly harmoniously combined with violet tulip.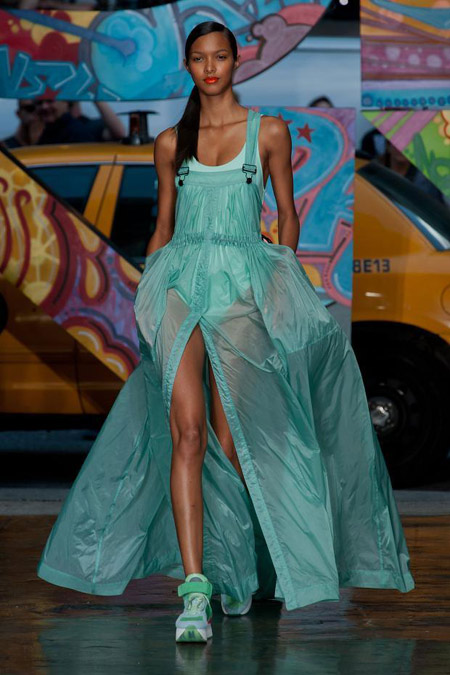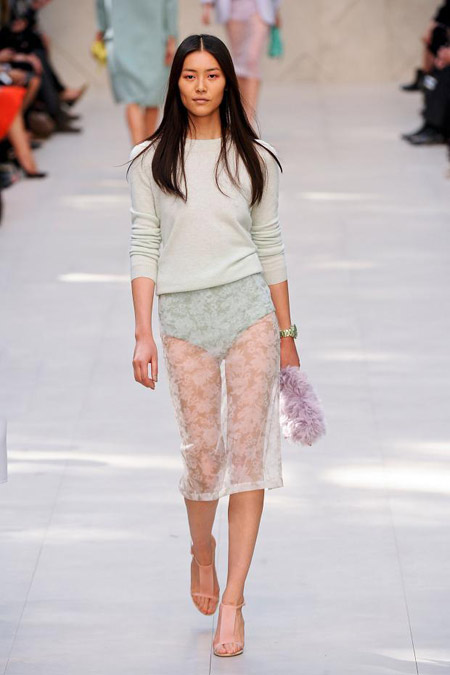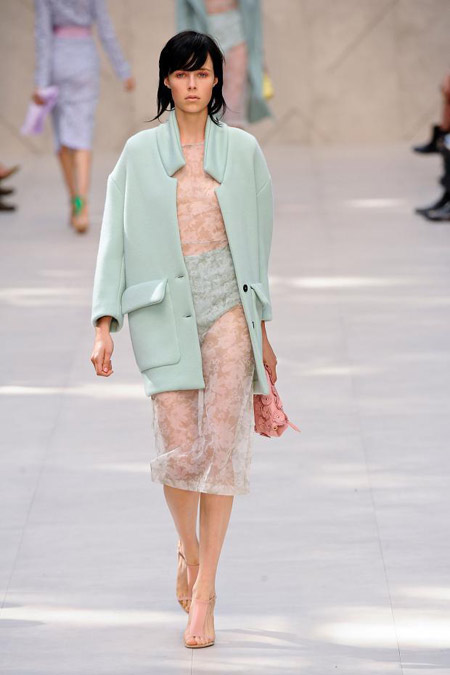 Sand
The Spring of 2014 is led by the sand and all its derivatives shades including beige and brown. This functional color makes the perfect color combinations with hemlock green, and almost any other color. The color can definitely be considered a statement of good taste.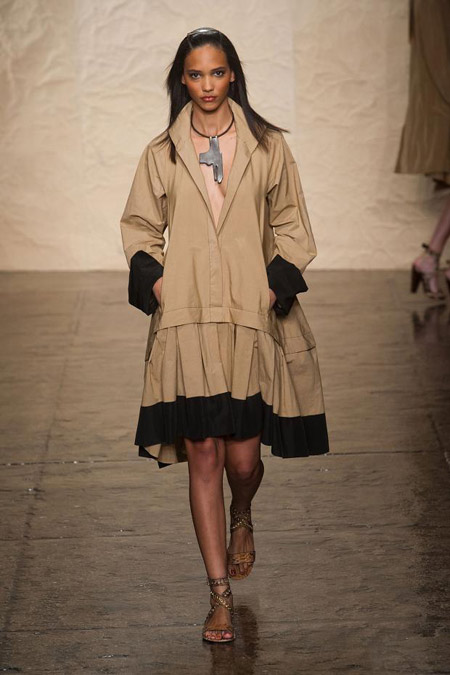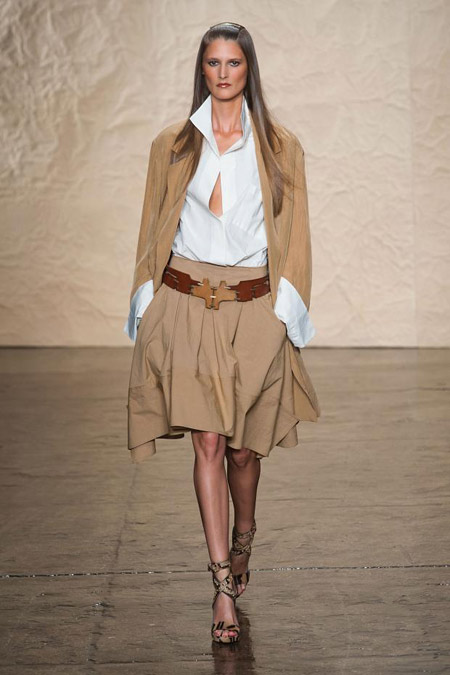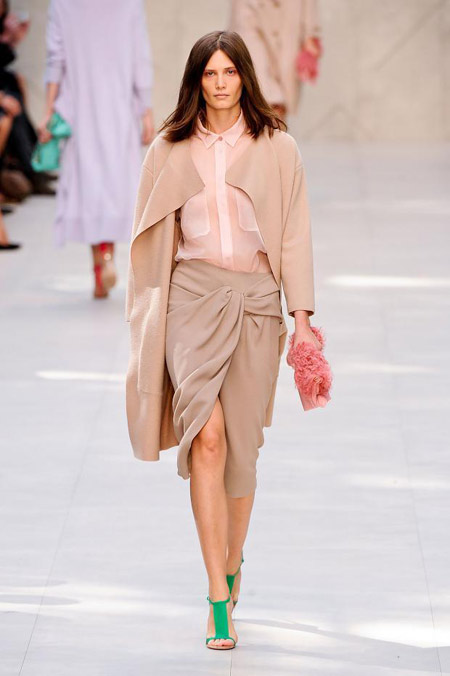 Paloma Gray
Color Trends for Spring/Summer 2014 are obsessed with gray and neutral colors. It can be worn in a combination with white, black, bright and pastel colors.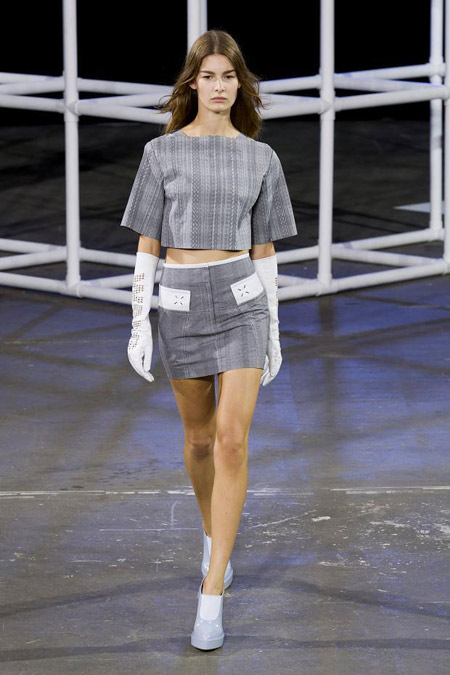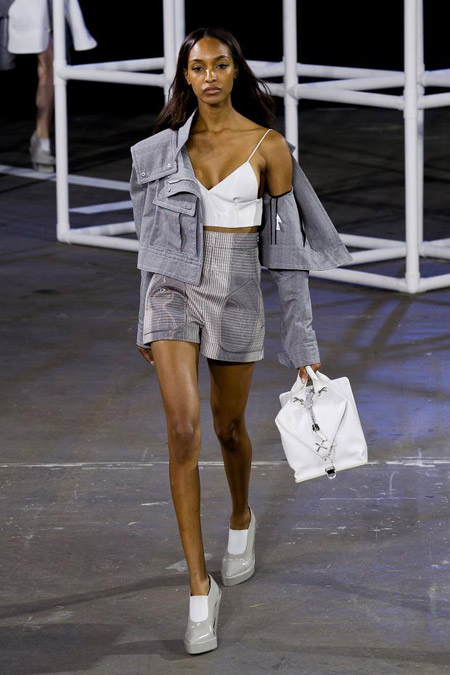 Cayenne Red
The cayenne red marks the beginning of the next group of brighter colors for Spring 2014, injecting a little passion, glamor and heat in all these pale neutral and pastel. This color is definitely timeless.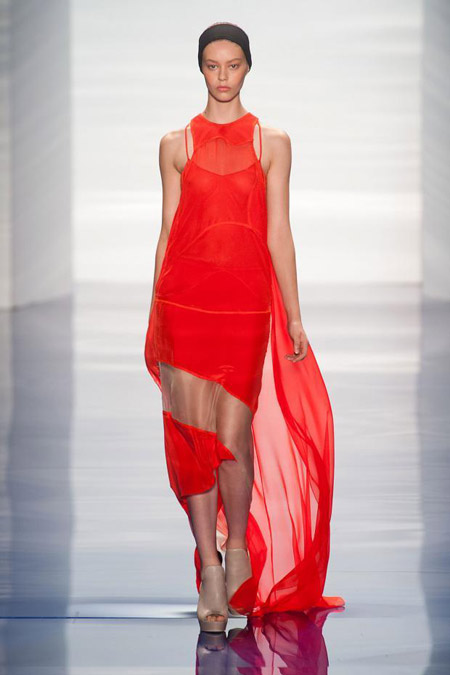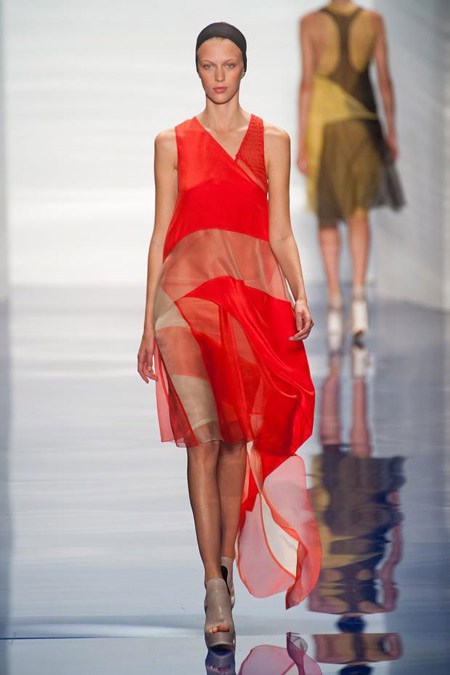 Freesia Yellow
The yellow fashion mania continues this summer also due to burning yellow tone that comes to brighten dark wardrobes after the long winter months. It looks undeniably chic combined with cayenne red, your person exudes power and elegance to the max.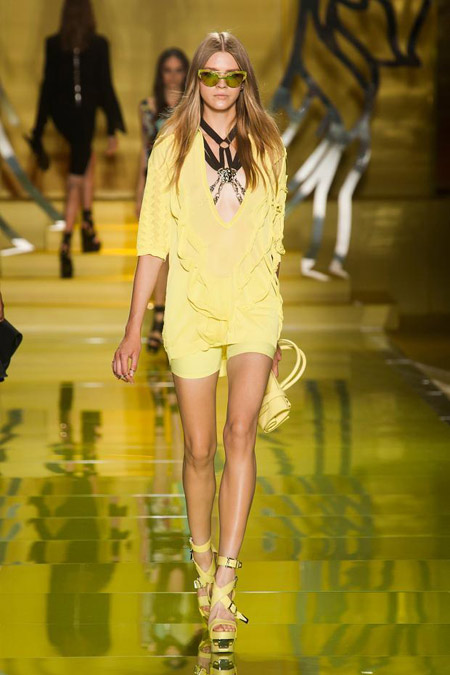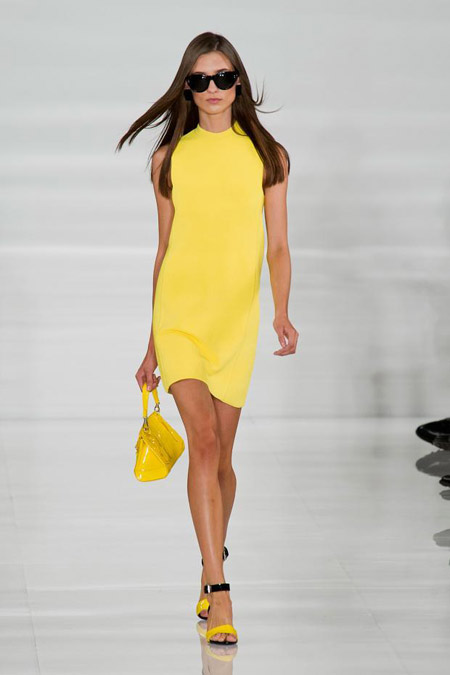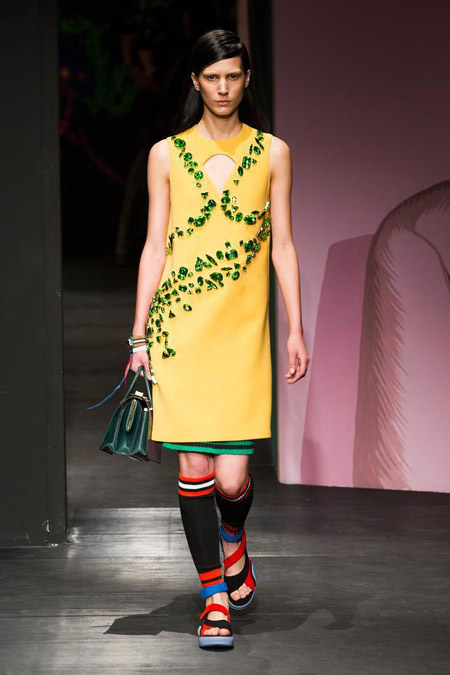 Dazzling Blue
Definitely blue hues dominate the wardrobe this season. Starting from indigo, through navy blue to ocean blue. Strong and eye-catching dazzling blue is playful mixed with gentle blue, red and many other colors this summer looks inviting and fresh.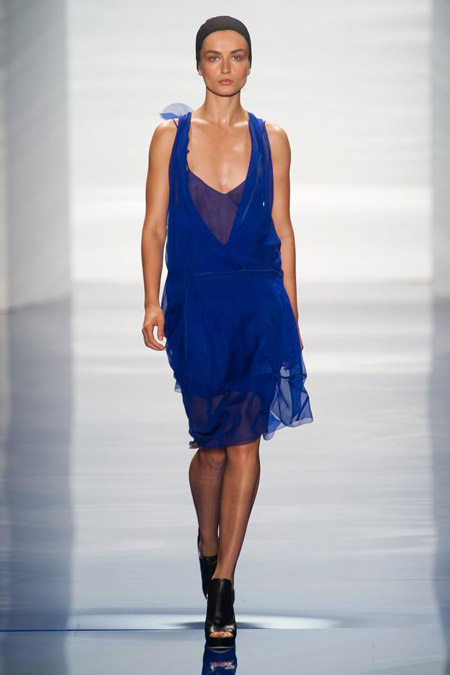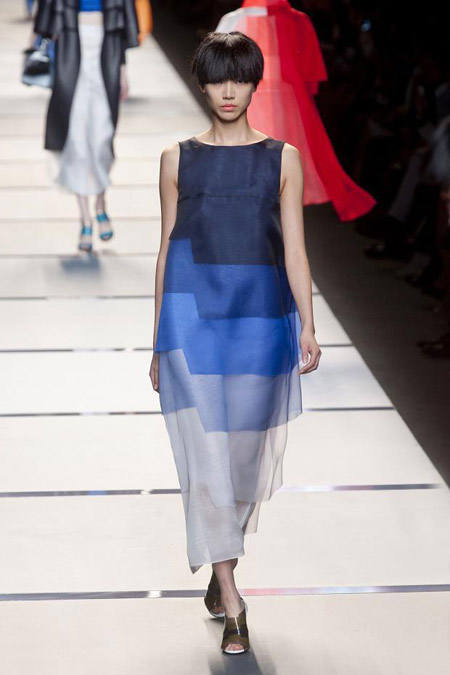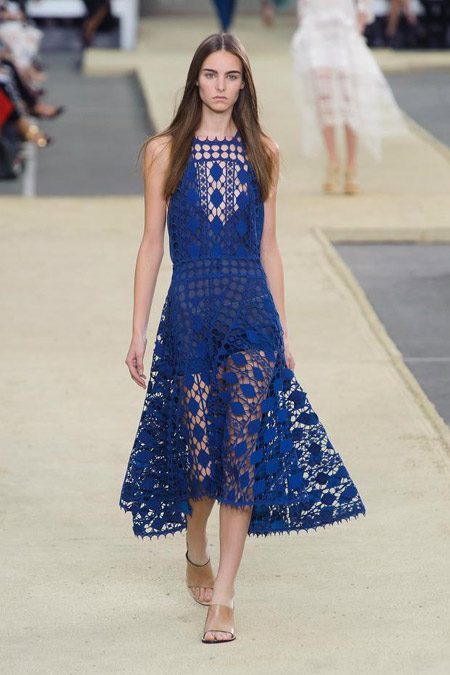 Black and White symphony
The color trends for Spring/Summer 2014 will definitely be incomplete without the classic white and black. They certainly are very fashionable this season both individually and in a symphony. There could be added a little color, pastel or bright.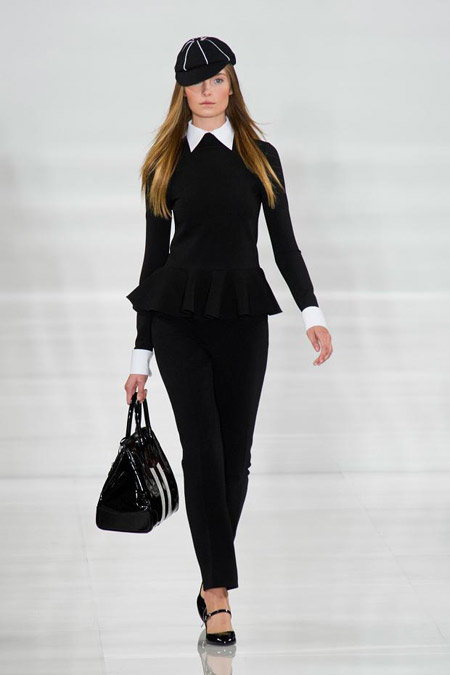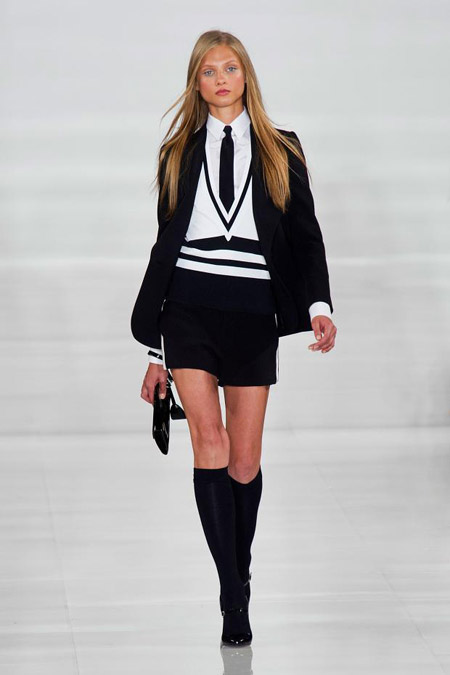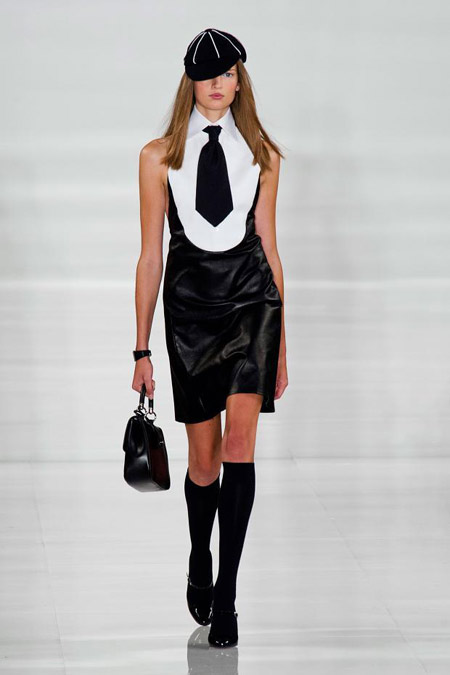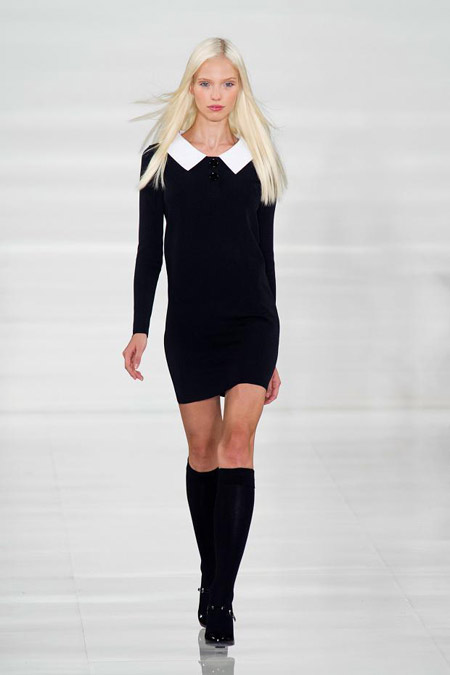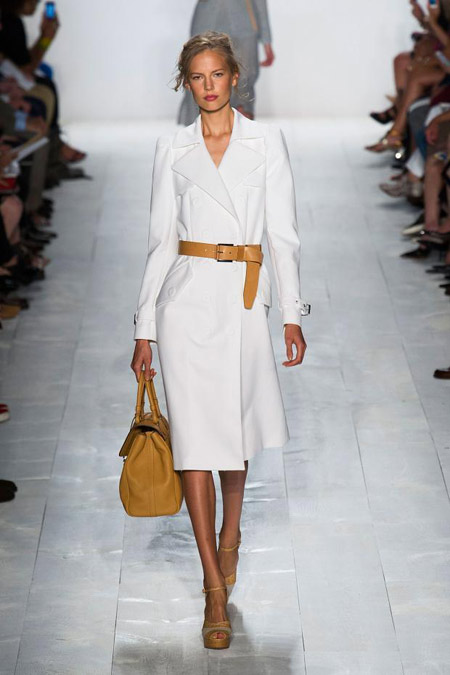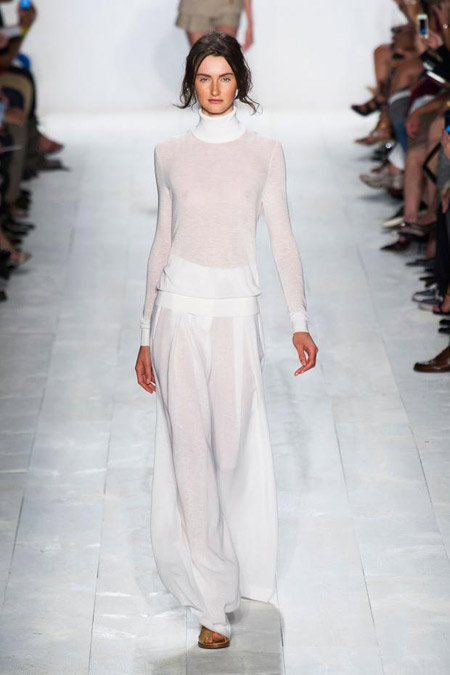 Photos:

1. Spring/Summer 2014 collection of Peter Som

2-5. Spring/Summer 2014 collection of Burberry Prorsum

6-7. Spring/Summer 2014 collection of DKNY

8-9. Spring/Summer 2014 collection of Burberry Prorsum

10-11. Spring/Summer 2014 collection of Donna Karan New York

12. Spring/Summer 2014 collection of Burberry Prorsum

13-14. Spring/Summer 2014 collection of Alexander Wang

15-16. Spring/Summer 2014 collection of Vera Wang

17. Spring/Summer 2014 collection of Tommy Hilfinger

18. Spring/Summer 2014 collection of Versace

19. Spring/Summer 2014 collection of Ralph Lauren

20. Spring/Summer 2014 collection of Prada

21. Spring/Summer 2014 collection of Vera Wang

22. Spring/Summer 2014 collection of Fendi

23. Spring/Summer 2014 collection of Chloe

24-27. Spring/Summer 2014 collection of Ralph Lauren

28-29. Spring/Summer 2014 collection of Michael Kors


Hits: 11536 | Leave a comment