Join the Fashion Design Contest Men's Style in February
The Men's Fashion Cluster is looking for fashion designers to join the Men's Style contest in February.
"The contest will run until the end of 2014, but we encourage you to apply now, because in the end of every month, we'll announce the approved designers, who win the monthly prizes", said the director of the Men's Fashion Cluster, organizer of the project.
The first participating designers are already selected. We will soon present you their models.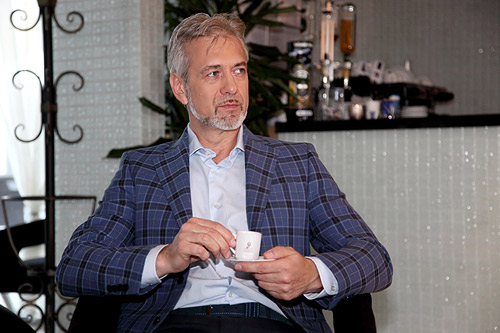 The major goal of the Men's Style fashion design contest is to preserve made-to-measure traditions in the production of the men's business suit and to make it more attractive and practical in everyday life of men, teenagers and boys. At the same time the fashion designers will have a chance to start their own business or develop an existing one, offering made-to-measure suits. Their models will be produced, advertised and marketed by the organizers, who will pay the designers for the sale of every suit with their label. There are also many other business opportunities and prizes for the designers. The project also accepts applications from fashion photographers and filmmakers, who want to show their vision of Men's Style.
For more info and to apply visit www.mensstyle.org
Hits: 5279 | Leave a comment