For that unique French touch: high-end, luxury and designer fashion manufacturing "Made in France"
Made in France 2014, the only exhibition devoted to high-end apparel and accessories manufacturing, will be showcasing a wealth of French high-end manufacturing expertise, skills, craftsmanship and industrial techniques, and welcoming new sectors and rare skills.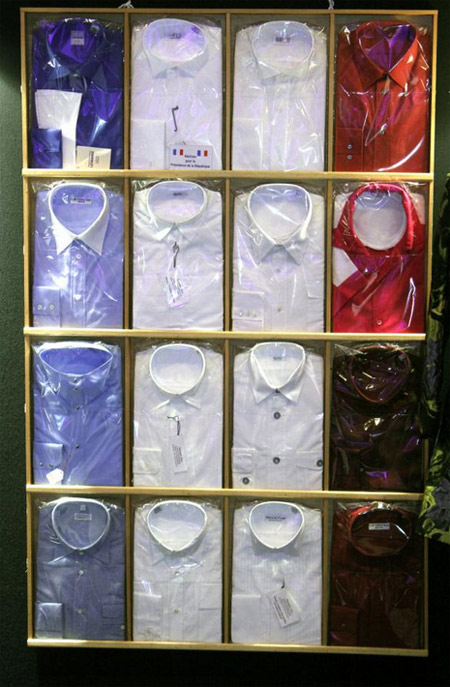 This 12th édition session of Made in France will bring together a handpicked selection of around 100 specialist companies whose expertise is 100% French – from garment manufacturers to weavers, including those awarded the French government's Entreprises du Patrimoine Vivant ("Living Heritage Company") quality label for luxury ready-to-wear, accessory and now jewellery collections.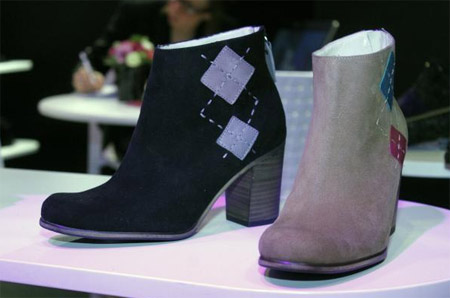 Made in France is a major asset for fashion designers and heads of collections on the lookout for textiles and fabrics, manufacturing solutions and related services for high-end and luxury apparel and fashion accessories.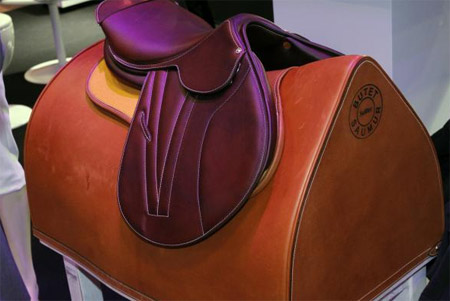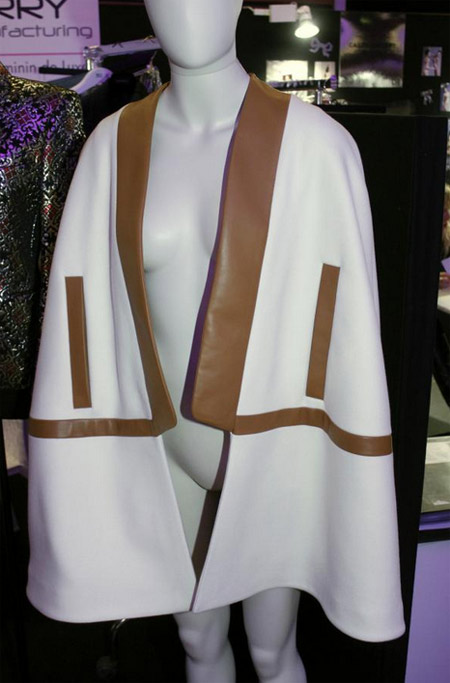 There's a huge buzz around this year's show – organised for the very first time under the PV Manufacturing umbrella, following Première Vision's acquisition of the show last September – with exhibitors racing to sign up early. This eagerness also comes on the back of last year's successful anniversary show, and is reflected in the continued interest shown for the 2014 session. A positive climate that has a direct impact on the show, which this year boasts 99 exhibitors (up 8% on April 2013) and an exhibition area that is almost 15% bigger than in 2013.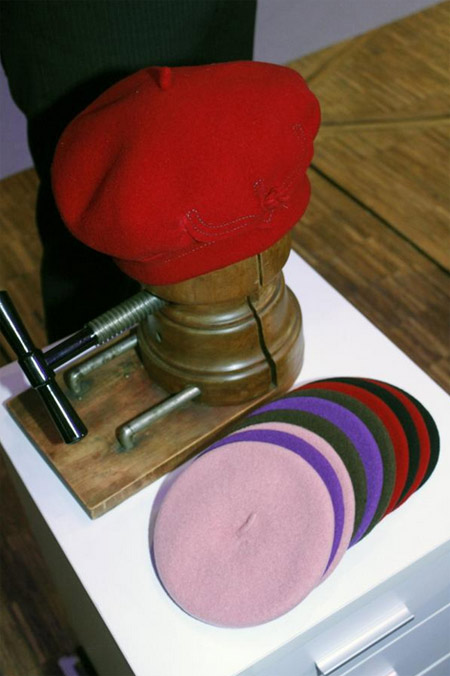 The Made in France offer has once again been extended to include a wide range of new expertise:
Inclusion of selected Entreprises du Patrimoine Vivant businesses – which proved a big hit in 2013 – highlighting the richness of France's craft and industrial heritage.
The appearance of new valuable, sought-after expertise including trimmings as well as horn, bone, wood, metal and ribbon craftsmanship, and unique craftsmen: sculptors, engravers, beadmakers, jewellers and finishers.
Expansion of the textiles offer and a bigger leathers section.
Talents, services and expertise from France's regions: embroidery from Cambrésis, manufacturing solutions from the Loire, silk-screen printing from Champagne-Ardennes, finishing techniques and silks from the Rhône-Alpes region, etc.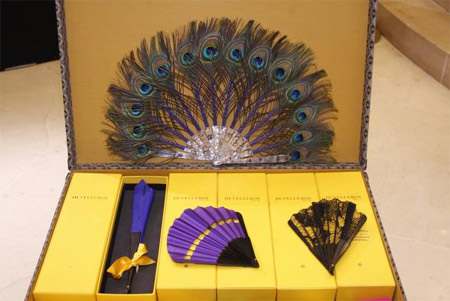 20 new exhibitors
The wedding dress specialist AFC, ARTHUS BERTRAND jewellery, medals and decorations; leathers from ATELIER CUIR ET MODE; embroidery for clothing and decoration with DESSENNE-LENOIR; complete textile/clothing/home solutions from DOMCIA PRODUCTIONS; saddlery, finishing techniques and design from FINGERS STYLE; women's, men's and children's scarves, stoles, ponchos, hats, caps and gloves from GUILLAUMOND PRODUCTIONS; JERSEY SPRINT knitwear collections; silk fabrics and jacquard ribbons by JULIEN FAURE; berets from BERET FRANÇAIS; MANUFACTURE PYRENNÉENNE-labelled Pyrenees fabrics; accessories by MARTINEAU, made from metal, wood and resin; ready-to-wear and sportswear collections from MCD CONFECTION; MUZARD SARL costume jewellery, PHILEA textile solutions; embroidery by POTENCIER BRODERIES for lingerie and corsetry; leathers, furs and fleeces from PHILIPPE VALLEREUIL; leathers and linen designs from RW COUTURE; MANUFACTURE GERBE hosiery; soft fabrics from SONORVET; strategic guidance from UNITEX – ESPACE TEXTILE; costume jewellery and buttons from YPAC SAS.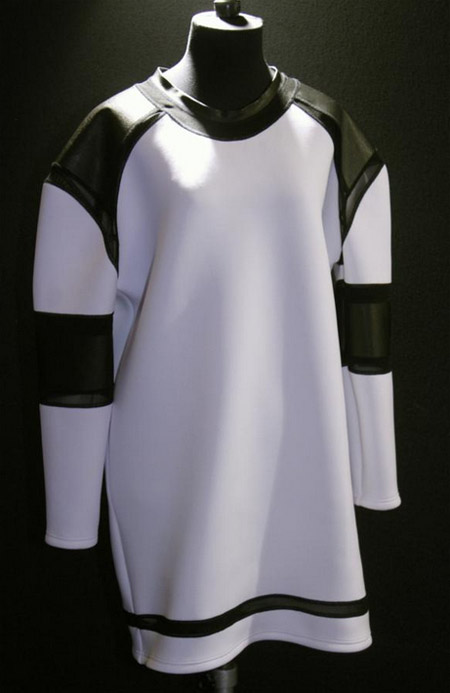 SHOW EVENTS
Made in France turns the spotlight on the specialist skills, expertise and industrial techniques which help turn designers' vision into reality. And it is this highly complex reality that the 2014 show intends to explore:
• Exhibition
Transmutation - shared talents: when design puts expertise to the test When creativity meets technical constraints, difficulties can arise, highlighting the key challenges of garment manufacturing. It's only when the designer and manufacturer come together to discuss these issues that style-related difficulties can be resolved. The know-how and skills of these industry professionals border on engineering. Manufacturers, with their near-scientific approach to creative constraints when it comes to transforming what is initially a 2D design into a 3D object – from the drawing sheet to the actual garment – are constantly looking for innovative, efficient solutions to help them create a finished product that does more than look good. To illustrate this quest for perfection, there will be an exhibition of iconic pieces from designers' collections, manufactured by Made in France exhibitors.
• Talk: Wednesday, 9 April at 7:15 p.m. in the auditorium A two-part talk, addressing current industry issues:
• Update, with concrete findings, on the Trans-Faire initiative for the transfer of high-end manufacturing skills
• Made in France myths and realities: how can the "Made in France" cachet have a decisive effecton value and remain highly creative?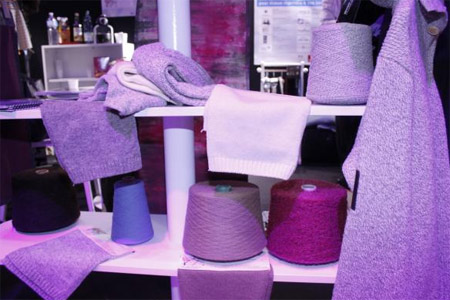 Photos: previous editions of Made In France


Hits: 12770 | Leave a comment