New: Glowing in the dark lingerie collection
Luxury Italian brand Cosabella presented her new line of glow-in-the-dark lingerie.
Made of the brand's signature super-lacy fabrics the pieces' prices are between $47.50 and $105 and will glow brightly once the lights go down in neon green after only 3 minutes under the sun.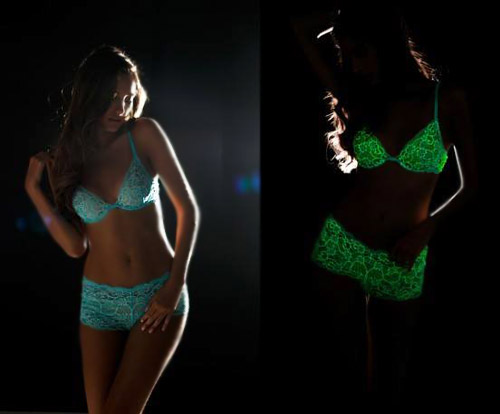 The girls, who tested the underwear, said that it is really glowing as it's written in the description and the fabric doesn't irritate the skin.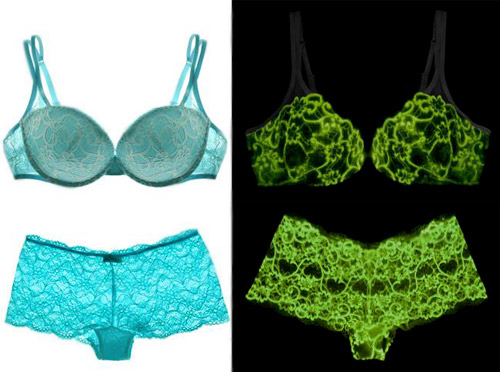 This lace lingerie has photo luminescent pigments, which are not printed but woven into the fabric and won't be removed after washing.

The underwear could be 'charged' not only by sun, but also under an ultraviolet or fluorescent light for 10-12 minutes, which will make the bra and bikini glow for an hour.


Photos: facebook.com



Hits: 9139 | Leave a comment